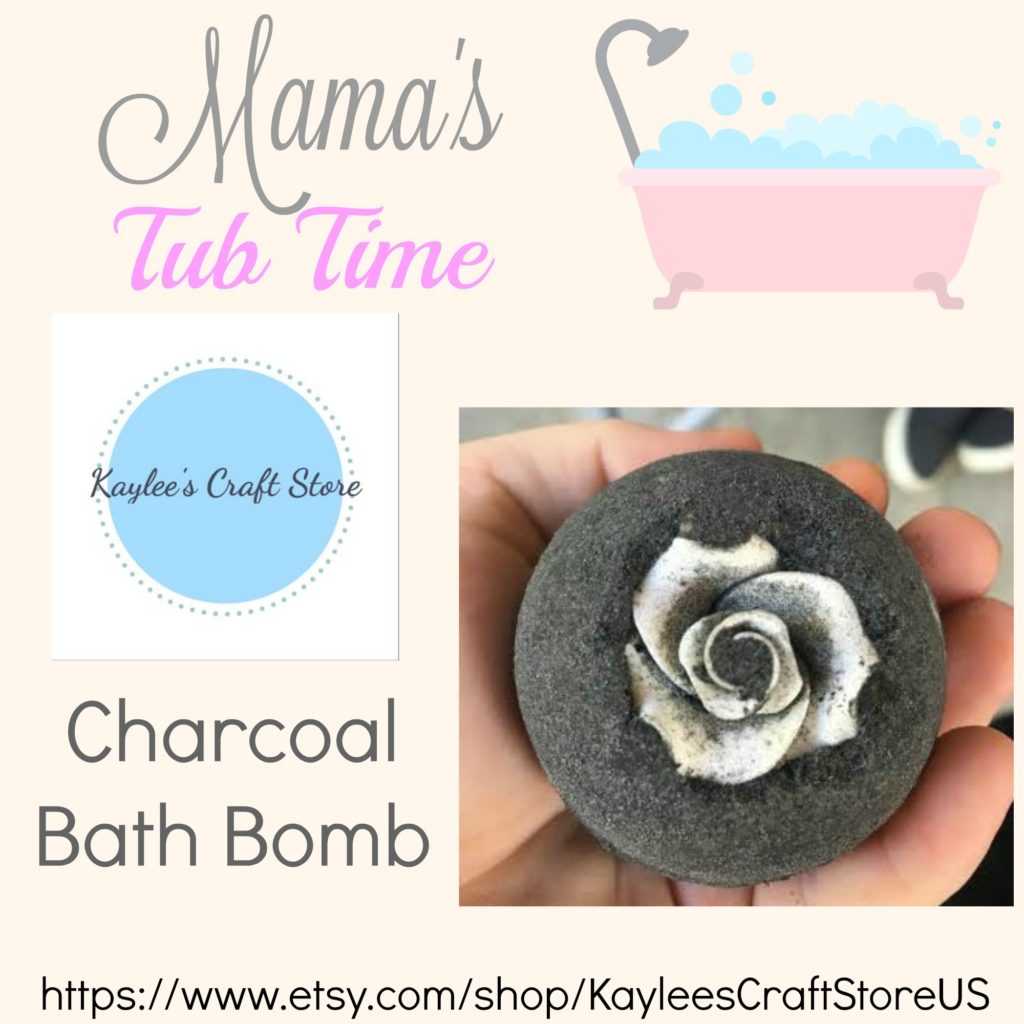 Kaylee's Craft Store is a fun and exciting shop found on Etsy. Kaylee, the owner and designer, makes fun and hip bath bombs for everyday use. Ranging in scents and themes, she is sure to have something that will rock your world!
Being a self -proclaimed bath bomb expert, I know what I want in a bath bomb. Kaylee's Craft Store hit the mark with everyone of their bath bombs I tried. The key elements that make or break a tub time experience are: feel of the water, coloring, strength of scent and fizz factor. Every Kaylee's Craft Store's bath bomb had the perfect amount of scent added. Not too powerful but not too weak. I don't want to smell like a flower factory after my bath, but I do want to enjoy the scent while relaxing. Her's were perfect. Coloring is very important to me. I hate when a bath bomb dissolves and it's was too small or lacked in coloring, leaving me with a weakly colored tub. I use a standard size bathtub, nothing crazy big. I think that when the tub is filled and the bomb is fully dissolved you should have a decent coloring to the water. Kaylee's were right on the money. Finally, watching the bomb dissolve and feeling the little fizz is the main experience you by a bath bomb for. Each bomb was fun to watch, fizzed and bubbled away for the standard dissolving time of 1 to 2 minutes. It was a real treat every time using a Kaylee's Craft Store product.
Connect with Kaylee's Craft Store
Standard Bath Bombs: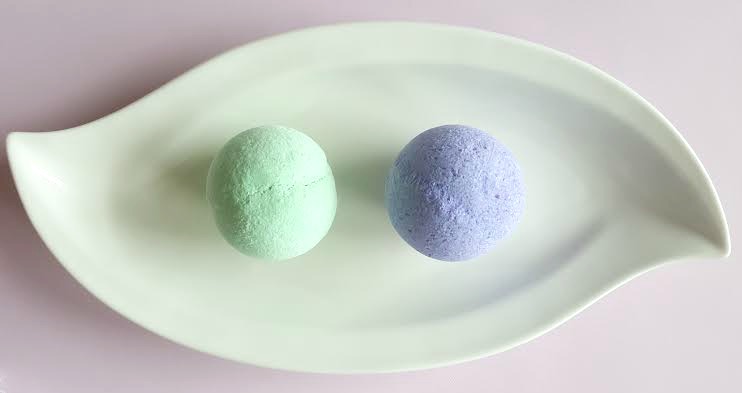 "Use these bath bombs to liven your mood, body, and soul" – Kaylee's Craft Store
None of Kaylee's bath bombs contain harmful chemicals, they are 100% safe to use and WON'T dye your skin. They will perfectly turn your water into a spa like experience but without harming you your skin or your tub. If you have any allergies please feel free to reach out to Kaylee to make sure the bombs are safe for your use. She is very friendly and can customize some bombs to help make your experience that much better.
The scents that you can choose from (for any bomb) are as follows:
Orange, Rosemary, Peppermint, Eucalyptus, Chamomile, Jasmine, Lemongrass, Tea Tree, Pink Lemonade, Vanilla, Apple, Blueberry, Green Tea, Lilly, Lemon, Coconut, Frankincense, Grapefruit, Lavender or Rose!
Now that is a selection!!
Charcoal Bath Bombs: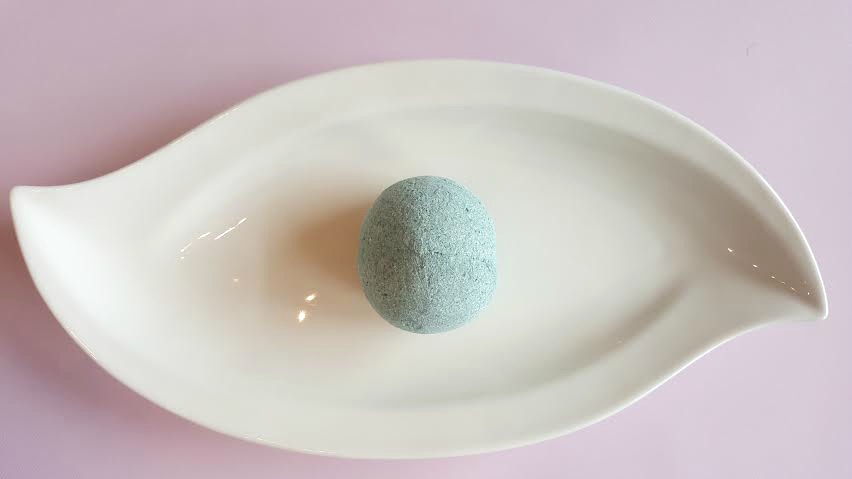 I have never used a Charcoal bath bomb before, and man am I hooked! Charcoal is used to detoxify your skin and help with skin impurities. This bomb turned my bath water a deep blueish greenish color. It was so deep in color that I couldn't see my feet under the water. I never experienced such a thick coloring in a bath bomb before and I loved it! I could feel my skin being softened as I soaked. I didn't know that charcoal would be such a soothing scent. Using one of theses bath bombs is the perfect way to unwind.
Surprise Inside Ring Bath Bombs:
For the ladies who love spa treats like bath bombs, but also love to spice up their accessory collection, this is the perfect bath bomb for you! In each one of these perfectly made bath bombs, you will find a fashion ring. Ranging in sizes from 5 to 9, you are sure to get the perfect one. They come inside of a small plastic container inside the bomb, so as it melts in your tub you will be able to easily find the ring. The plastic container will float to the top of the water. My daughter actually stole my ring, because she loved it so much! Each ring is a cubic zirconia and make a perfect gift for the friend of relative who has everything.
The surprise inside ring bath bombs can be made in a huge variety of scents. You can also order the Charcoal bath bomb with a ring by simply sending a message to Kaylee and requesting it.
Pokemon Surprise Inside Bath Bombs: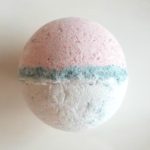 Once again, Pokemon is all the rage again with many avid players checking out Pokémon Cards For Sale, especially if they are old school and remember the days of the original Pokemon. What with the latest installment, Pokemon Go! as well as the fact my kids will not stop asking me to get them a pokemon black and white rom game to play for 300+ hours we're always getting something Pokemon related. Oh but don't get me the wrong way. My kids and I cannot express our love for Pokemon enough. When I saw that Kaylee's Craft Store made these little pokeballs I was in shock! What a perfect item for adults and children alike. The ball is made with a combination of white, red and blue coloring, which will turn your bath into a lovely lavender color. But the best part about this special PokeBall is that there is a Pokemon figurine inside for you too. It's like a bath tub blind bag! If you want to spice up your kids bath with a super fun treat, this is a must have product. Just don't take your Nintendo DS or smartphone in the bath to try and catch it!
My Pokeball was peppermint scented and it went perfectly with the light lavender color my tub water turned. I got the Wigglytuff, which is Jigglypuff's evolution (I told you I love Pokemon). With all the excitement and nostalgia that Pokemon evokes, this is a must buy bomb!