Le Lait Clothing Review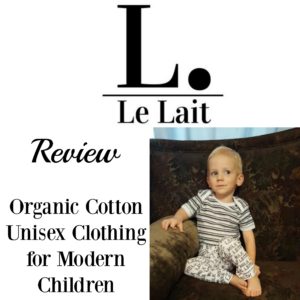 About Le Lait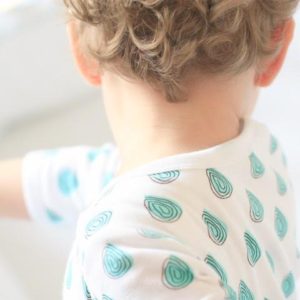 Le Lait was founded by two women, who much like me, like to have our babies look cute! Babies are naturally cute but you want to showcase that in the clothing we put them in. Finding cute, modern and stylish baby clothing can be pretty tricky. So much is plastered with pastel animals, cheesy sayings and cheap materials. I know Gucci has a baby line, but I am not about to shell out $100+ for something will get drooled on and worn for only a short period of time. When I found Le Lait Baby I got so excited. They make unisex, modern and stylish clothing for newborns to 24 months. I love having clothing that you can pass from child to child. If you have a girl and then later a boy, your Le Lait clothing will still be a perfect option for you. Know a couple who is expecting and keeping the gender a surprise? Gift them a classic Le Lait outfit and it will be sure to delight.
Each outfit is made with Organic Cotton. People often wonder what 'organic cotton' really means. It means that the soil that has been free of synthetic pesticides for at least three consecutive years. That the fields are naturally fertilized, pest-eating insects are used to naturally control crop damage, and weeds are removed with hoes and tractors, as well as manually. It is a safer choice for not only our clothing materials, but for our planet as well.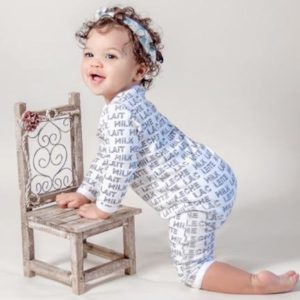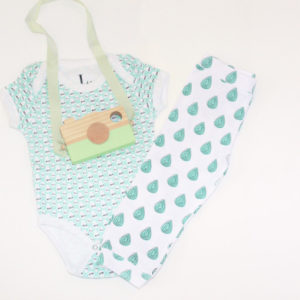 Le Lait offers: Bib Bandanas, Bodysuits, Bottoms and Tops.
Follow Le Lait
Mama's Experience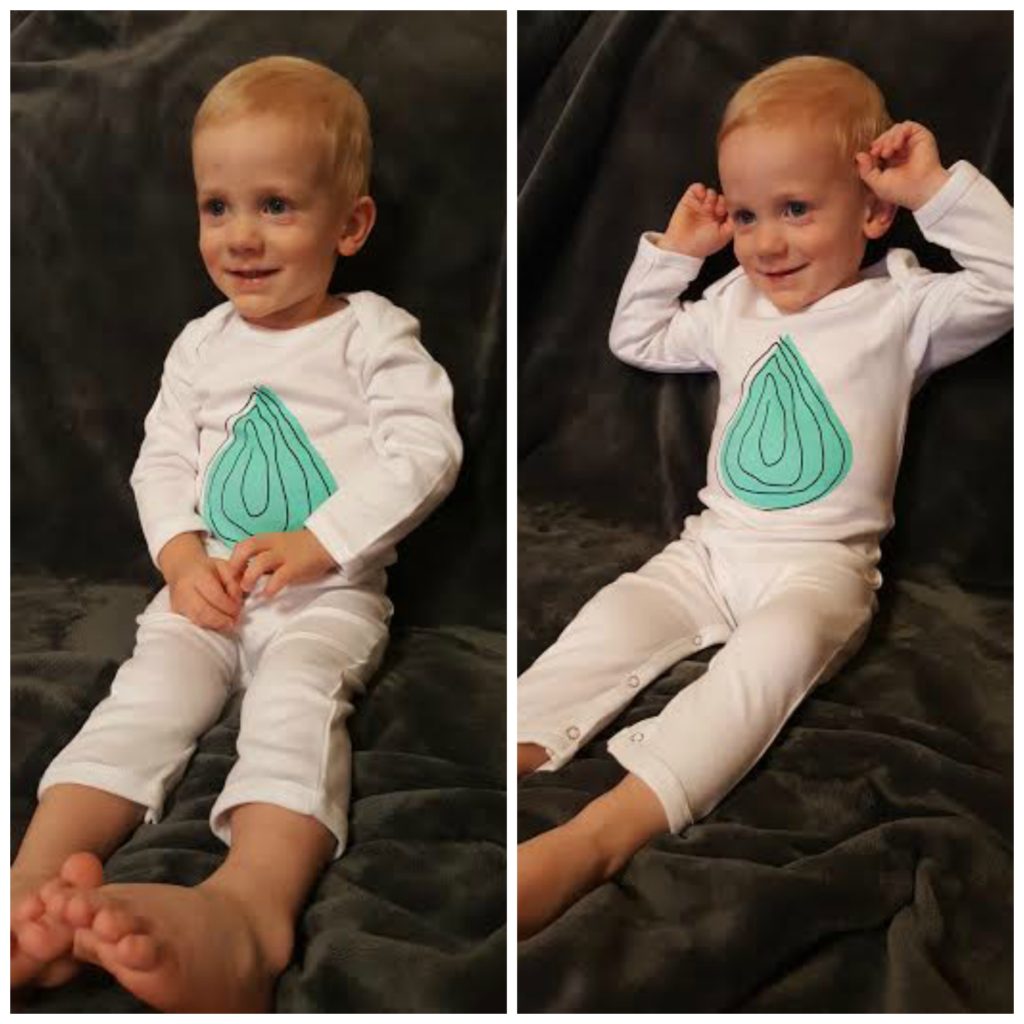 I was stunned at how simply soft Le Lait's clothing is. I love to put super soft clothing on my kids, and does this hold up! Even after you wash it, it remains a plush soft cotton. So many times cotton gets 'crunchy' after a few washes. That can be caused by soft build up and inferior materials intertwined in with the cotton. The difference between standard cotton and organic cotton is highly noticeable once you feel them side by side. The choice Le Lait made in choosing the best grade cotton available truley makes their products stand out.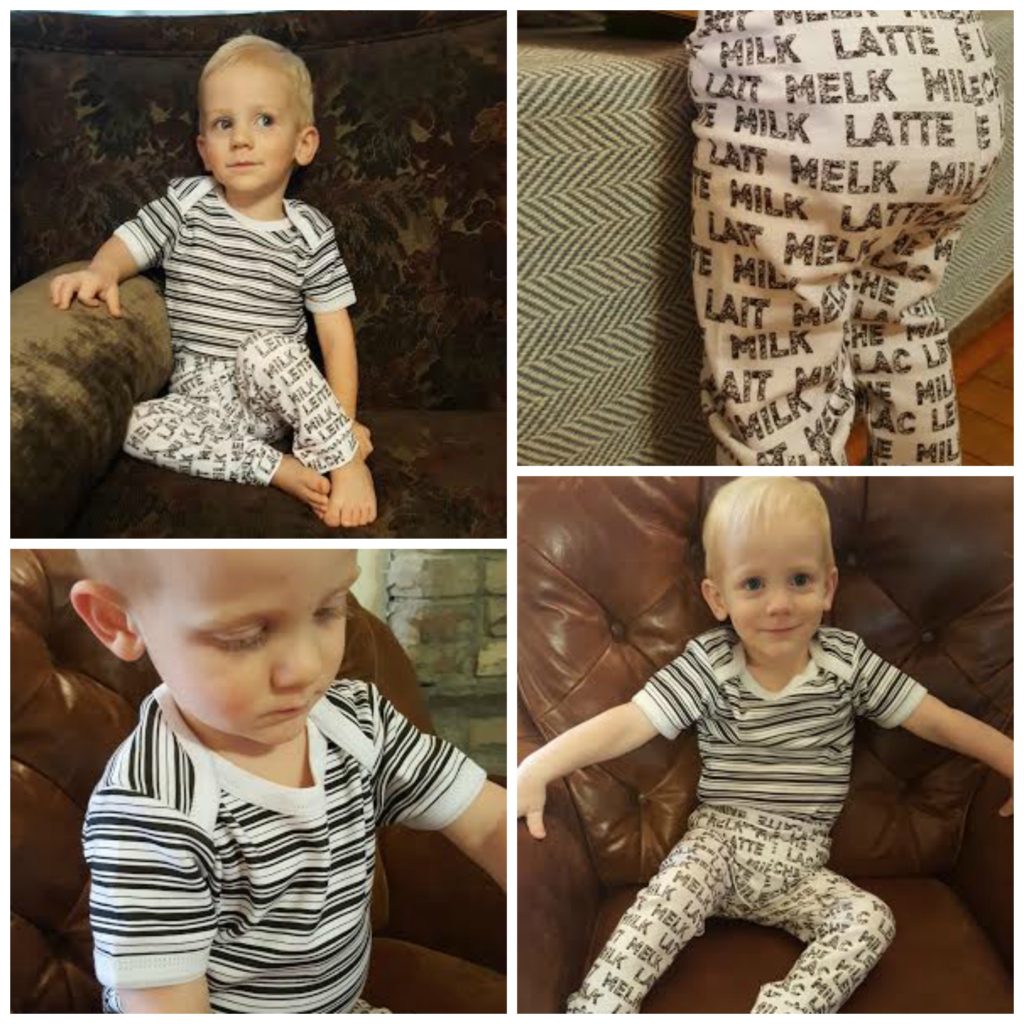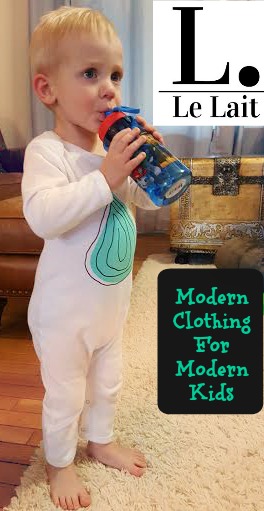 Each piece is cut to fit perfectly. No excess material hanging off or clinging too tight. No uncomfortable tags scratching their neck. Just soft, easy to wear material that you can choose as day or night wear. I love that each piece can be worn out on the town and on play dates or to bed. But, my favorite thing about Le Lait is that each seasons full line of clothing matches! You can mix and match however you choose and they will always go together. This is so awesome for busy parents, and those who struggle with fashion (*cough*cough* – my husband). No more worrying "does this really match". Yes. Yes it does.
This modern line is just what you have been searching for. You will not be disappointed in anything from their collection. Head over to their website to take a peek in the Look Book and place your first order today.