Eat Banza Review
About Banza
When I said I would make a change in my life and start to eat healthier I didn't realize what food adjustments I would make. I have taken the approach to lower my caloric intake along with working out throughout the week. This allows me to eat all foods categories (IE: fruits, carbs, fats, proteins, vegetables), just in healthy portions. I need to make choices that are healthy and not top out my calories before I am truley full.  Pasta has been a real luxury as the amount that l am willing to eat in calories doesn't fill me up. Then I heard about Banza. Game changer!
Banza is a power pasta. Regular wheat pasta is filled with empty calories. With Banza pasta you get double the protein, four times the fiber and nearly half the carbs. The secret to Banza's pasta is that it is made with chickpeas.
Chickpeas are a secret superfood – they're naturally gluten free, low on the glycemic index, and Banza's are certified non-GMO
Starting with humble roots in Detroit, Bazna was the brain child of founder and non-food scientist Brian. By playing around in his own kitchen he came up with and eventually perfected his chickpea noodles, and dude, I am so glad he did!
Follow Banza
Facebook               Twitter               Instagram               Pinterest
Mama's Experience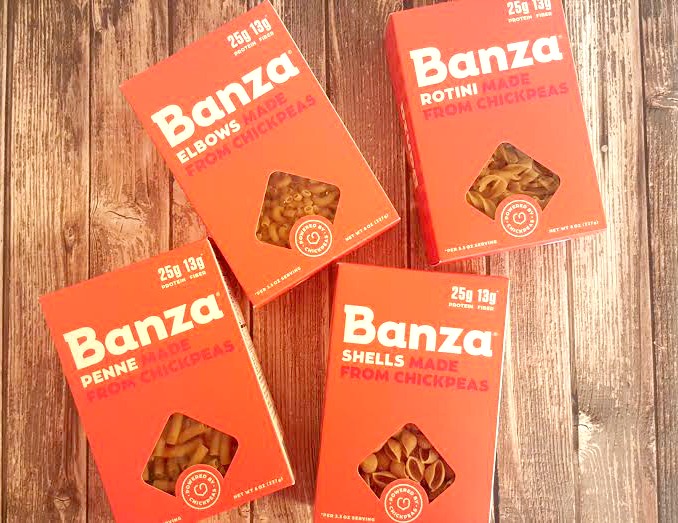 Being a noodle lover, like pretty much every person ever, I cant imagine life without them. They are a staple in my household because they are guaranteed meal that my kids will eat. Toddlers have refined pallets that require a short list of foods, including noodles. Noodles with butter. Noodles with sprinkle cheese. Noodles with red sauce. Noodles with yellow cheese. Noodles with Meatballs. Noodles plain – dont you dare try to put something on those noodles this meal. But, its always noodles that will be requested. My kids literally eat some for a pasta withing every 48 hours period if not daily.  These tiny bodies need as much nutrition I can squeeze in. Since they eat very small portions (small bellies only hold so much) I try to make each meal as beneficial as a picky toddler can allow. When I heard about these high protein chickpea based noodles by Banza I got giddy. Like honestly giddy. Can I really add protein to my kids diets in the form of a noodle?!

Here are some highlights I found interesting that I think you will too:
Kosher
No added sugar
Vegan
Gluten-Free
NON-GMO verified
2 year shelf life
Won't fall apart if overcooked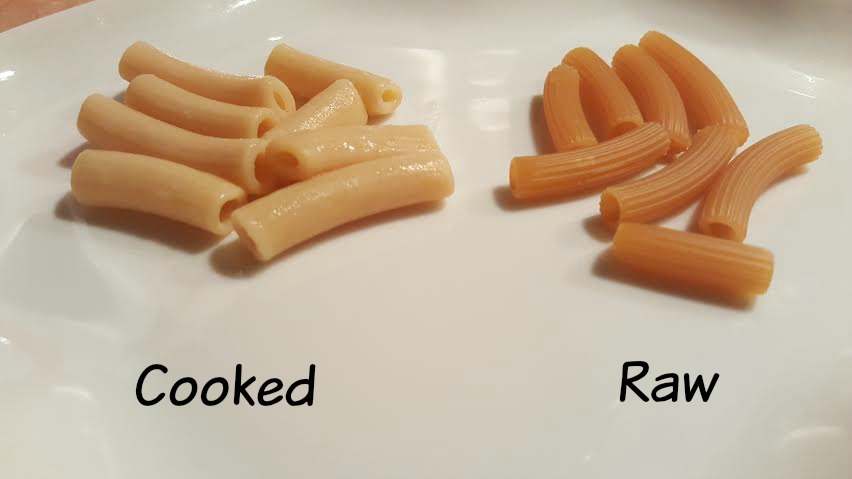 Here is what this Mama thinks
Size/Shape
These noodles, based on size and texture when uncooked look identical to a wheat or flour based noodle.
Cannot see or feel a difference in the noodle itself.
My kids have no clue its different than the noodles I typically buy.
How It Cooks
When following box instructions (boil for 7-9 mins, drain and RINSE) they turned out just like a wheat noodle
Easy to cook, nothing fancy to do
Average cook time
How It Tastes
When sauce is on noodle I cannot tell a difference in taste
When eaten plain can tell a slight difference in taste; smooth flavor (I like it)
Can tell when eating without sauce in texture it feels soft in mouth, but not mushy, just different slightly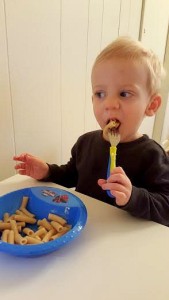 In the end I love this pasta! My son, who is underweight, really liked them and that is HUGE! This means I can offer him this pasta with butter to increase his caloric intake for the day. I am thrilled with this.
I highly recommend this pasta to, well, everyone!
Using the Penne Banza noodles I made this awesome, easy dish. Check out my new recipe for Weeknight Artichoke and Olive Pasta