Weeknight Artichoke & Olive Pasta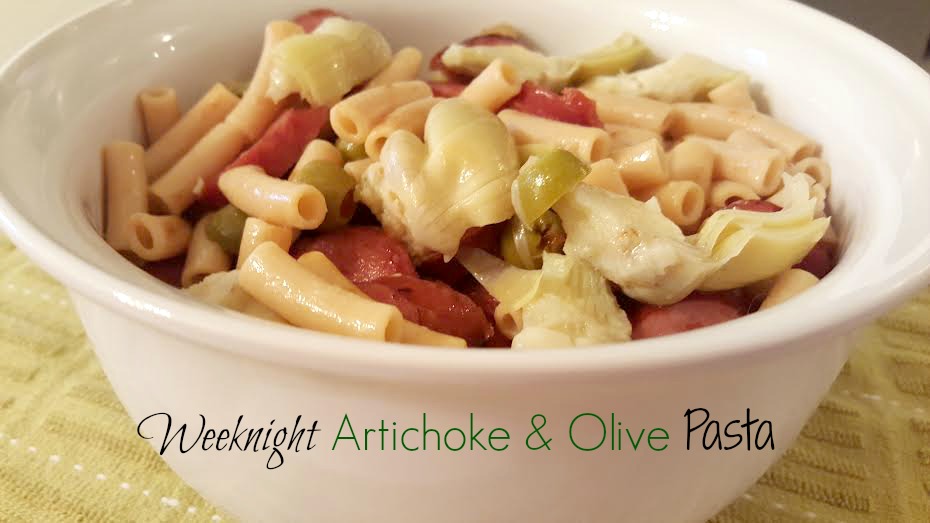 This is the perfect dish for busy weeknights. You are hungry, you don't have time to slave in the kitchen. You have little kids that are pulling on your legs. This is going to be a pin worthy, go to meal in your house now.
Ingredients:
1 box of Banza Penna noodles
1 can of artichoke hearts quartered (drained)
green olives (approx 15 to 20 olives)
precooked sausage (I like Polish or Kielbasa for this)
olive oil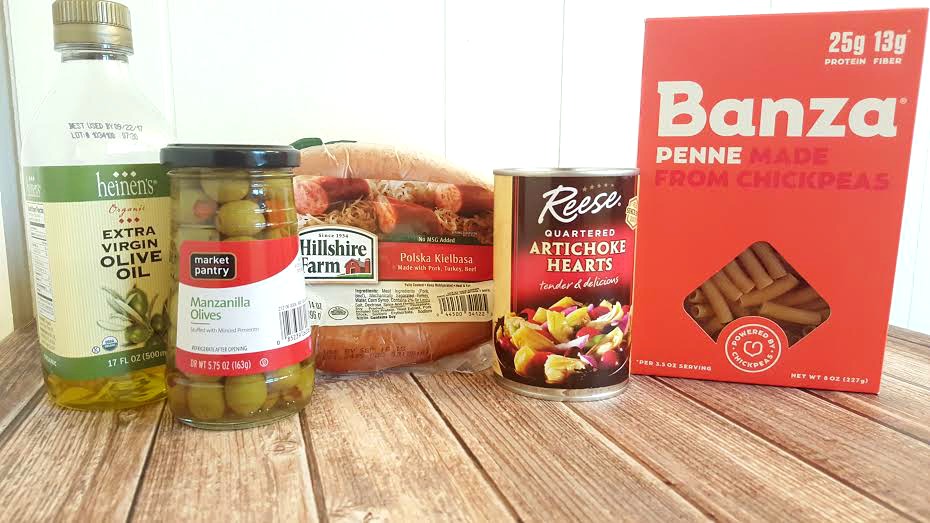 How To:
Cook your Banza noodles according to directions on box
Slice the sausage into circles. Saute your precooked sausage in a fry pan with a

small

amount of olive oil
Chop about 15 to 20 green olives in half
In a large mixing bowl combine noodles, artichokes, olives, sausage and 2-3 tablespoons of olive oil. Add only 2 and see if it's 'wet' enough for your liking. You don't want too much olive oil or it gets greasy and you cannot taste the other ingredients
Enjoy!