Bakery On Main Review
About Bakery On Main
Bakery On Main started it humble roots in Connecticut in a quaint natural foods market. After speaking to many of their customers they constantly heard the need for delicious foods and snacks for those with Celiac Disease. There seemed to be a trend in not so appealing gluten-free options. Bakery On Main heard them loud and clear and came out with a hug selection of mouth-watering gluten-free foods and snacks! This was great to hear because it showed that they are accommodating and modernized in their approach. Another way businesses have managed to modernize is through adopting modern equipment. If you have a business looking to grow then you may like to buy industrial computers, panel pc, projected capacitive touch screen amongst others. Upgraded technology is benefiting small businesses like this lately. They are finding that the introduction of computers and specialized software is helping them to increase productivity and efficiency. For a bakery like this one, they could consider getting some more info on Revel Systems' POS services, for example, to see if that makes it easier for them to process orders and increase customer loyalty. Perhaps POS systems could help this bakery to grow!
They are fiercely ethical and feel that happy and healthy should be harmonious. "We strive for that in everything we bake in our dedicated gluten-free facility where we use only natural, NON-GMO Project Verified ingredients that are also dairy and casein free" – Bakery On Main Website
While they do use "Natural Flavors" you don't need to run away. That term typically scares people away (like me) because so many hidden icky stuff can be labeled as Natural Flavors. Here is what Bakery On Main has to say about it "Bakery On Main uses natural flavors that are obtained without the use of any synthetic solvents, genetically modified organisms, irradiated materials or the addition of MSG. They are mixtures of the essential oils, essences or extracts derived from a spice, fruit or vegetable." – Source FAQ
Here are some of the products available by Bakery On Main
If you are looking to cut back or eliminate gluten from your diet here is wonderful link to Bakery On Mains website that lists some great alternatives.
Coupon Time!
If you are jonesing to try out Bakery On Main head over to their website and sign up for their "Eat Better Live Better" club. You will get a $1.50 off coupon!
Follow Bakery On Main
Facebook Twitter Pinterest Google+ Instagram
Mama's Experience
Granola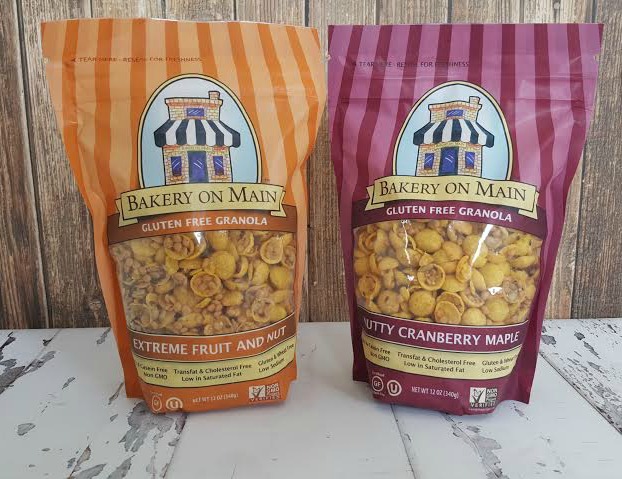 This Bakery On Main Granola doesn't look like any other granola I have ever tried. I was interested to taste it and see what is up with it. It features based small bites of granola you would find in any other granola, but this also contains small "crunchy chip" looking bites. I thought of cereal or chips when I saw it. It tastes like, so amazing! Its hard to describe fully, but they are sweet and crunchy. Very satisfying and tasty. While I was photographing the granola for this review my 2 year old snuck over and stole a handful. He ended up loving it and not eats Bakery On Main Granola for a snack occasionally.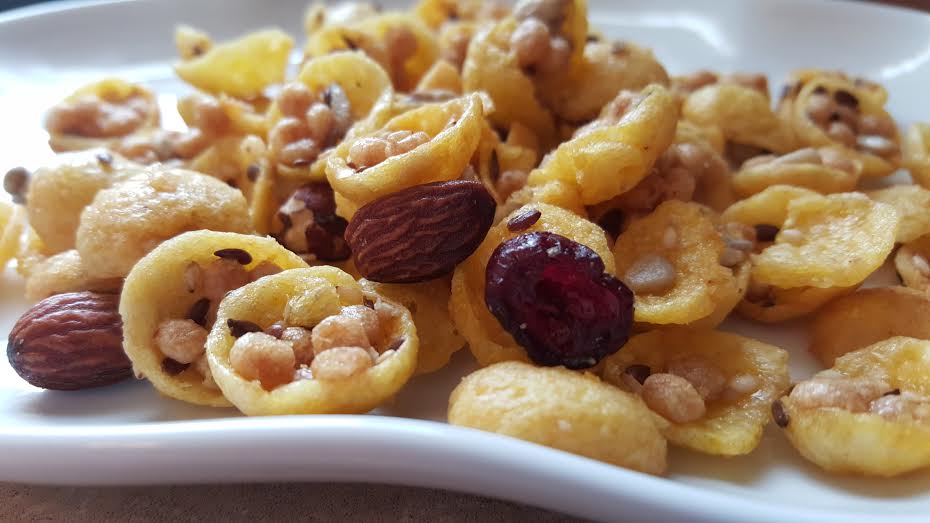 "A mix of our signature granola with plump cranberries, almonds and pecans for a delicious snack or breakfast cereal blend" -Bakery On Main's Website
This bag of granola is gluten-free, non-GMO, dairy free, kosher, low in saturated fats and low sodium. Its the perfect afternoon snack. Eat by the handful, with yogurt or with milk.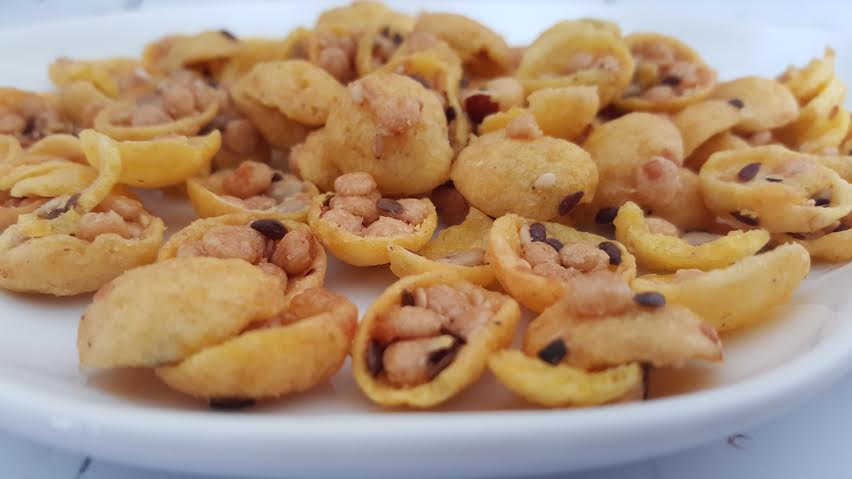 "A taste explosion of almonds, brazil nuts, pecans, walnuts, filberts, cranberries, raisins and coconut, all mixed with our trademark crunchy corn, rice and seed clusters." – Bakery On Main's website
This bag of granola is gluten-free, non-GMO, dairy free, kosher, low in saturated fats and low sodium. Its the perfect afternoon snack. Eat by the handful, with yogurt or with milk.
Oats
Oats are some of the most healthy foods you can consume. They are packed with nutrients and vitamins that are essential to our daily lives. Breastfeeding women should consume oat often as they can increase the quality of breast milk she makes. Steel cut oats are best for a breastfeeding mother to eat.
Bakery On Main has an awesome feature on their bags, they are resealable! I have never seen this feature on an oats bag before and I actually cut the top off my first bag because I didn't even see it there. Thankfully I was able to open the other 2 correctly and now using the resealable opening. This helps keep them fresh and less likely to spill all over your cupboards.
All 3 of the Bakery On Main Oats are gluten free, dairy free and non-GMO.
I created 2 recipes that you are just going to love! Each feature an oat from Bakery On Main. Make sure you Pin them for later use.
Speaking of small businesses that people love! Recently my friend was looking to set up her first small business premise. She wanted to make sure she got the best deal possible on her business energy so she looked at websites such as Usave. If you're interested in making some savings yourself, check out their website.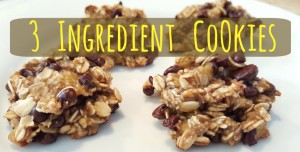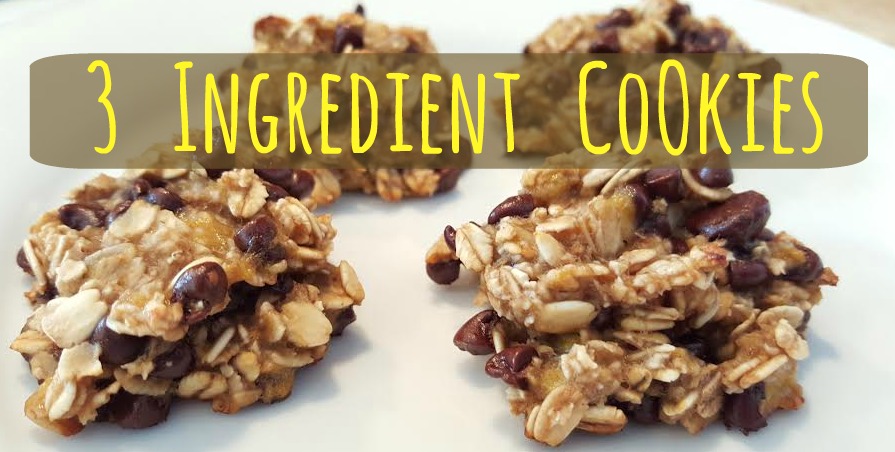 Click here for the 3 Ingredient Cookie recipe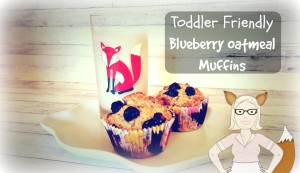 Click here for the Toddler Friendly Blueberry Oatmeal Muffin Recipe
I was speaking to a friend recently about their small business and they told me that it is a good idea to have a legal representative similar to Jersey City Lawyer. They told me their lawyer has been so helpful in helping them understand and work within their legal limits.