Toddler-Friendly Blueberry Oatmeal Muffins
Toddlers love to help in the kitchen. Finding recipes that are easy for them to help, healthy and delicious are just what every parent is looking for. This recipe hits all points: easy, delicious and healthy! It's a win/win/win!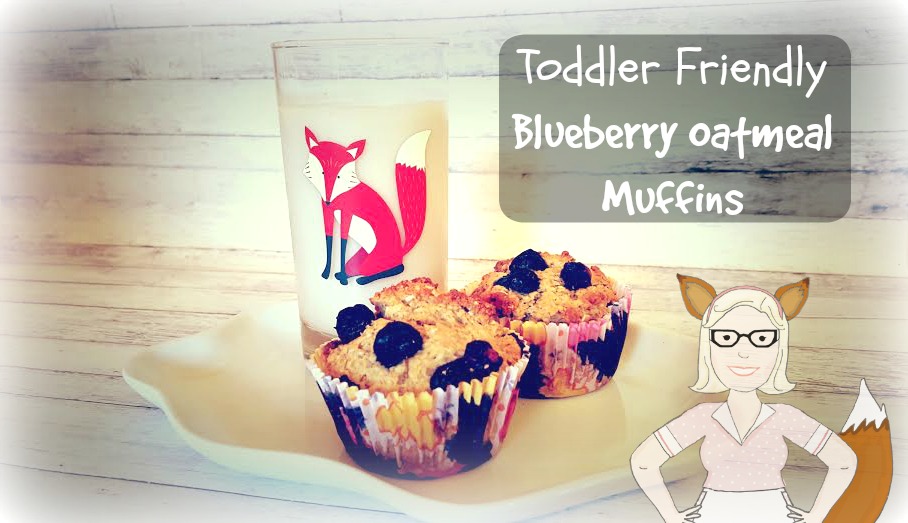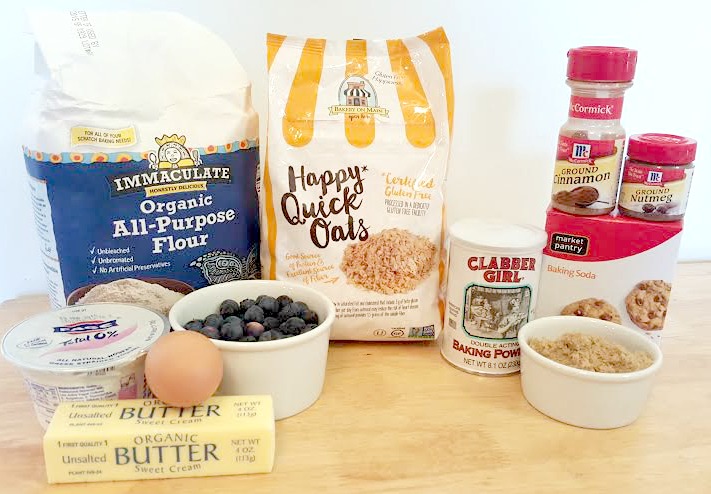 The real key to this recipe is the use of Happy Quick Oats by Bakery On Main. They are super tasty and packed with fiber which remaining certified gluten-free and non-GMO.
Yields: 12 muffins
Ingredients:
1-1/4 cups all-purpose flour

1 cup Happy Quick Oats (quick-cooking oats)

1/2 cup packed brown sugar

2 teaspoons baking powder

1/2 teaspoon salt

1/2 teaspoon ground cinnamon

1/4 teaspoon baking soda

1/4 teaspoon ground nutmeg

1 egg, lightly beaten

1 cup (8 ounces) plain yogurt (can also use Greek plain)

1/4 cup butter, melted

1 cup fresh blueberries
Directions:
In a large mixing bowl, mix the first 8 ingredients (the dry ingredients which includes the brown sugar).
In a 2nd bowl, mix the last 3 ingredients (the wet ingredients).
Combine the two mixtures together in the larger bowl.
Carefully fold in the blueberries. I fold them in by hand as not to pop them all. The mixture will feel more dry than a normal muffin mix. More like a cookie dough. This is okay! Do not add any liquids to mixture. Roll them into balls and softly press the muffin mix into muffin liners (or spray your muffin tin with non stick spray or butter). Fill the liners about 1/2 way to 3/4 of the way full.
Bake at 410° F for 18 minutes.
Remove from muffin baking tin and let cool for several minutes.
*Originally published as Blueberry Oatmeal Muffins in Healthy Cooking June/July 2008, p59