Ragababe Cloth Diapers Review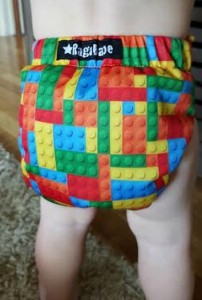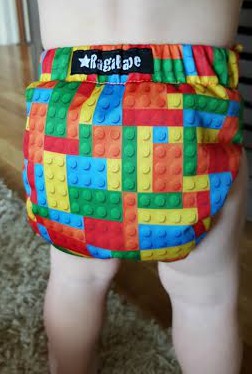 About Ragababe
Ragababe started their company with simple intentions. To make a diaper that can keep their kids butts happy and healthy, but also to hold more than 2 hours worth of urine. I too understand the 2 hour limit that a ton of cloth diapers seem to have. No, we don't let our children sit in their filth, but yes, they do like to sleep more than 2 hours at a time occasionally (and thankfully!). They wanted to make a diaper with absorbency and natural materials. By staying close to the Lord (I have set the LORD continually before me; Because He is at my right hand, I will not be shaken – Psalm 16:18), they were able to achieve great things in His name. They created a strong company, using new materials never used in cloth diapers before, that hold true to the standard they set forward to achieve.
Ragababe is a diaper that sells fast. Being that they are handmade in the US, they can only make so many diapers at a time. In order to keep things fair, they have a system in place to keep things fair. You are limited to how many diapers you may purchase at a time, due to people over buying then reselling at unfair prices.
Click here to see what is (or will soon be) in stock. Stockings happen approx every 2 weeks.
Ragababe has a wonderful laundry/care section. They have tested tons of detergents and quantities and figured out their best ratio and formula. Click here to read all about it.
What Do They Sell?
Follow Ragababe
Join their Facebook Buy/Sell/Trade Group               Follow them on Facebook
Mama's Experience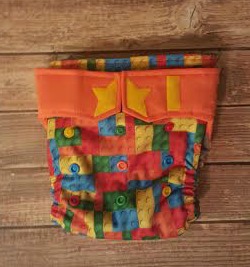 I was selected to review a diaper by Ragababe. I was thrilled to get to try a very popular diaper that I have never even touched before. This diaper is not only adorable but it's made with ethical practices and wonderful, high-quality materials. If you have ever read any of my other diaper reviews, you know that my son has skinny legs. Finding a gusset that is tight enough for his tiny legs can be difficult. He is 20 lbs at almost 21 months. Pretty petite guy. This diaper passes the skinny kid test! WOOHOO! He has yet to have an leakage out the leg gussets, or up the front top, which are common in skinny babies.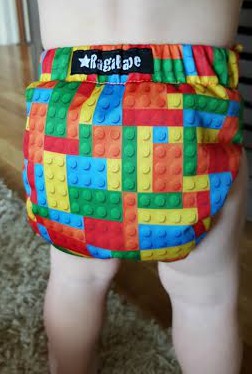 Ragababe suggests using Country Save laundry detergent. My husband and I choose not to use heavier chemical based detergents for all of our laundry. Even on our towels and our own clothing. My husband, being a biologist, understands all these things and chemicals which are way over my head. So, as a loving wife, I just take his word and trust him. My husband and I are Republicans, and we joke that we are 'bad Republicans' because of out lifestyle choices like using organic, chemical free and natural products and foods. But he knows that these choices are what is best for our family, not every family. I was excited to try Country Time because it is dye-free, scent-free and eco-friendly. 3 qualities we look for in a detergent. We have only used it one time, but it was a nice detergent and we look forward to trying it more and more.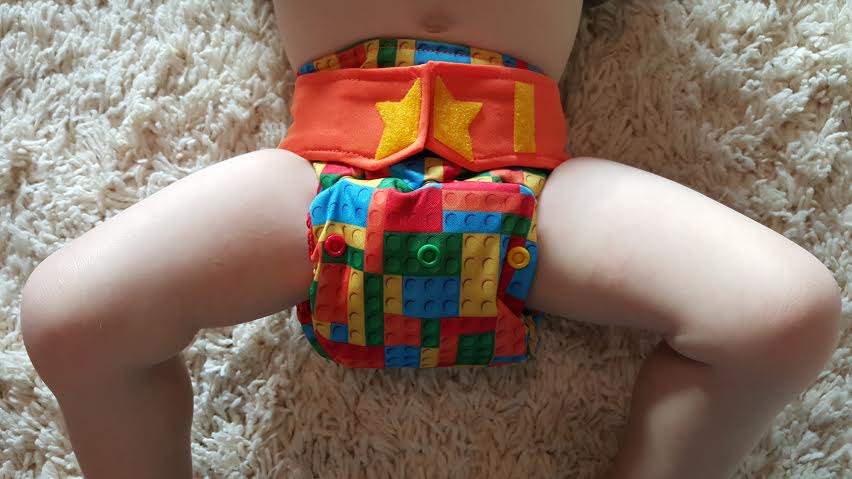 The diaper seen here is a Medium Stay Dry with a Hemp Insert on a 21 lb boy age 20 months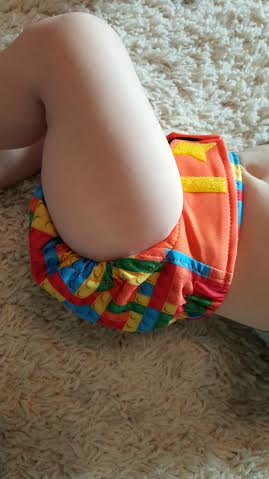 I love everything about RagaBabe: the quality, the absorbency, the design, the fit and how great the wash. This diaper is called a 2-Step diaper because you snap in an insert on the inside. This would be considered a 2-in-1 to those of you who are learning about cloth. What makes this such a high quality diaper is that the inside 'shell' is lined with a soft fabric. This soft fabric helps keep 'everything' neatly inside, while also being soft against the child's skin. When you touch and feel it you think comfort, absorbent and durable. The 3 highest qualities you want in a diaper. I know fully understand why these diapers sell out so fast and maintain such a wonderful re-sale value. Do yourself a solid and hop over to RagaBabe's website and try out one of their diapers. You will not regret it.