Disclosure of Material Connection: I received one or more of the products or services mentioned above for free in the hope that I would mention it on my blog. Regardless, I only recommend products or services I use personally and believe will be good for my readers. I am disclosing this in accordance with the Federal Trade Commission's 16 CFR, Part 255: "Guides Concerning the Use of Endorsements and Testimonials in Advertising."
From The Earth Baby Review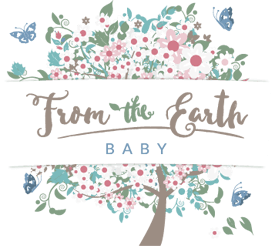 About From The Earth Baby
From The Earth Baby is my favorite on-line retailer that specializes in organic baby apparel, gear, and eco-friendly baby products. They make sure to only carry brands which have the highest levels of quality and standards.
Babies should be nurtured with natural products that are nurturing to nature
"Organic baby clothing and apparel, eco-friendly diapers and green, sustainable toys are all baby products that are ultimately not just organic but high quality. These are baby products that have no choice but to be the safest because they are created keeping the environment in mind, which means no harmful substances or chemicals, no rough materials, and nothing toxic is used for their manufacture." – From The Earth Baby
Being a fellow Christian, owner and founder Cassandra knew that her business was more than a source of income, instead it is her ministry. "Whatever you do, work at it with all your heart, as working for the Lord" – Col 3:23 She strives to have the most humble brand a parent can choose to buy from. "Humble yourselves before the Lord, and he will lift you up." – James 4:10 With many online retailers selling baby products, I really feel that From The Earth Baby stands out. Their ethics, honesty, loving kindness and sincerity take them to a level of respect I can really support.
From The Earth Baby takes 3% of their monthly sales and donates it to a missionary family that they know. Click here to read more about From The Earth Baby's global missions.
Use the code FOX15! for 15% off a purchase
What Do They Sell?
Follow From The Earth Baby
Facebook               Pinterest               Twitter               Blog
Mama's Experience
From the moment I was in contact with From The Earth Baby I knew there was something special about them. Kindness, easy-to-talk-to, fun, joyful…these are some of the thoughts that come to mind when thinking about my experience with From The Earth Baby. Online retailers have become a dime a dozen. They are everywhere. What makes From The Earth Baby so different and why they stand out are: their ethics, their choice of selection (organic and eco-friendly companies) and their global mission. Being a Christian myself, I love supporting another Christian companies.  Knowing that they donate on a monthly bases makes me know that not only am I helping another Christian business, but a Christian family in the mission field as well. "In all things I have shown you that by working hard in this way we must help the weak and remember the words of the Lord Jesus, how he himself said, 'It is more blessed to give than to receive.'" Acts 20:35
When browsing their full selection of products I was instantly impressed with the huge selection of beautiful products. I did not see one product that I would not consider buying. Oftentimes I have wanted to look for an eco-friendly product but not known where to look. I am so excited that I now have a go-to place to search for products. Being a blogger, I am the person who always gets asked the kind of questions like "What is the best organic this" or "where can I buy an eco-friendly that". I can now confidently send my friends, family and readers to the one place I want to support: FromTheEarthBaby.com
Among the plethora of awesome products that From The Earth Baby carries, one of them is the LILLEbaby Airflow Baby Carrier.
LILLEbaby Airflow Complete Carrier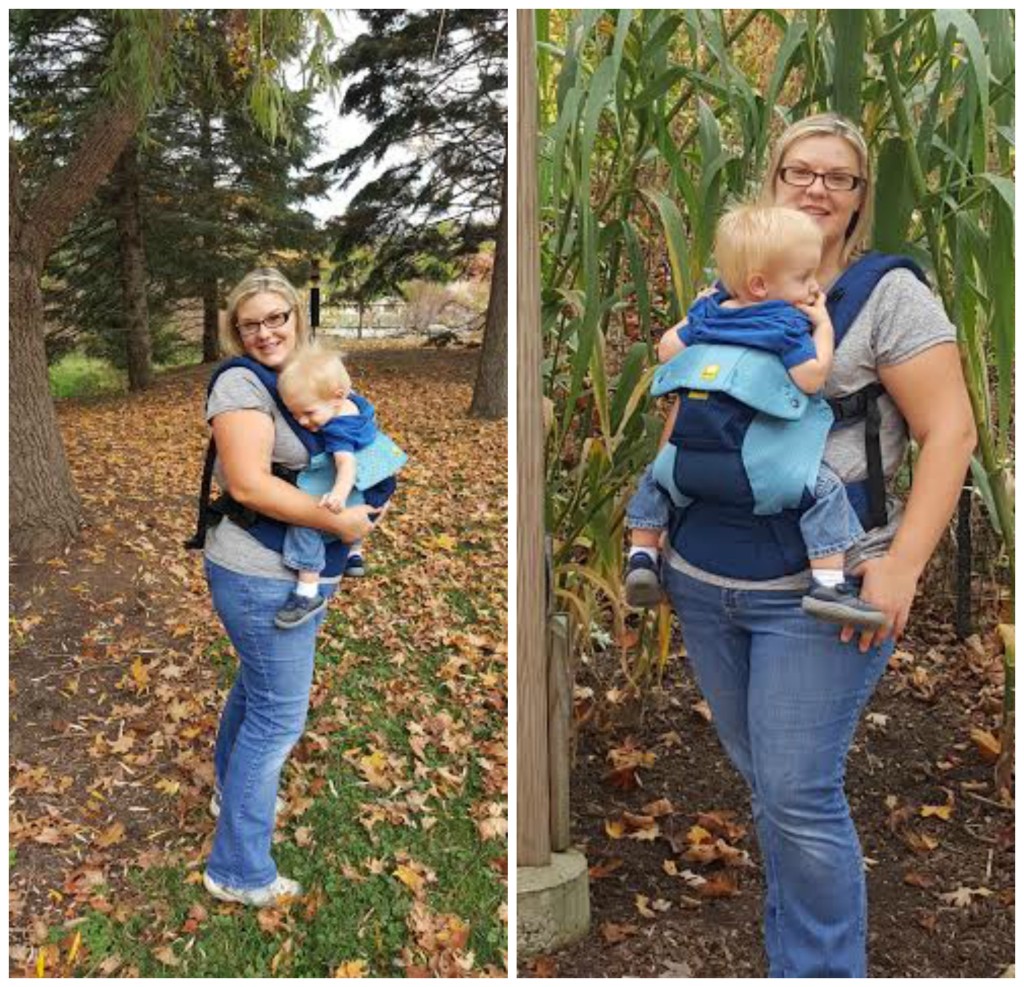 LILLEbaby makes several versions of the soft-structured carriers. The one I will be discussing here is their new, Airflow Complete.
What makes this carrier special is the breathable 3D material, which allows for airflow between baby and the carrier. In the hot summers and during extended wearing periods, you and your baby can get stuffy. By using a carrier like the Airflow Complete you give yourself the ability to feel the gentle breeze flow between the mesh-like material, cooling you down. This allows for maximum airflow and increased comfort.
I love to front wear my children up to age 1.5. Then, at 1.5 years of age, I like to wear them on my back. While both children and I still do front carries for those extra cuddly days, I like to be able to use my arms and have a more broad range of motion, therefore the back carry is best for us. This carrier allows for an easy to wear back carry. I use the 'superman toss' to get my child on my back.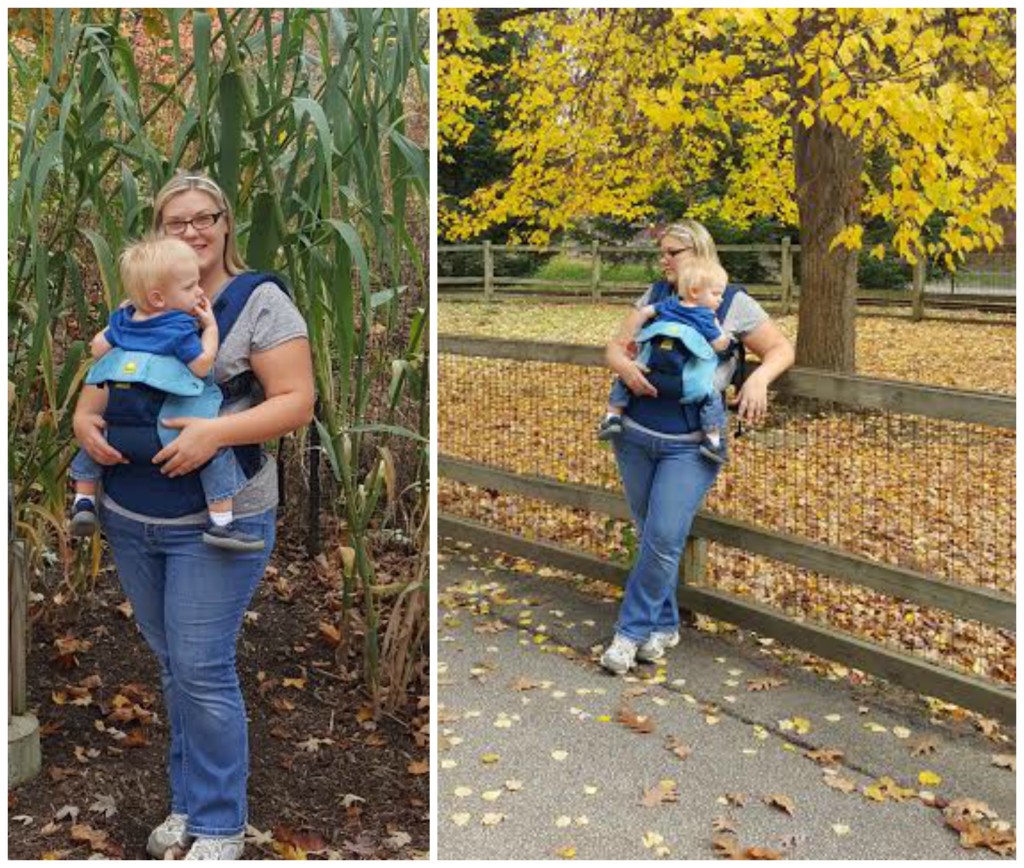 More about LILLEbaby's Airflow Carrier:
1. SIX ERGONOMIC CARRYING POSITIONS – Includes every carrying position without the need for an infant insert: Front-fetal, Front-infant, Front-outward, Front-toddler, Hip and Back carry. The COMPLETE grows with your child through all the baby wearing years from 7lbs to 45 lbs. The patented cupped seat adjusts to keep baby ergonomically seated in all six carry positions through every development stage.
2. LUMBAR SUPPORT – Increases comfort, maintains healthy posture and alignment, and prevents lower back strain. Combined with an extra sturdy waist belt to maximize parent's comfort.
3. TWO WAY-STRAPS NEW! – Enables wearer to carry "backpack style" or with straps crossed on the back. Dual adjustment buckles simplify breastfeeding and adjusting straps on the go.
4. SLEEPING HOOD – Features dual adjustment points to provide tailored support for baby's head while sleeping, sun protection while exploring, and privacy while nursing. Removable.
5. EXTRA TALL, EXTENDABLE TORSO – So comfortable your baby will fall asleep. Provides extra neck and back support and keeps taller babies secure in the carrier. The adjustable width gently cradles baby's head. Elastic straps provide support while allowing for movement and easy adjustment.
6. POCKETS NEW! – Large zippered storage pocket, plus easy-reach pocket for storing
hood and essentials.
7. WIDE, PADDED SHOULDER STRAPS & WAIST BELT – Evenly distribute baby's weight
for maximized comfort.
To purchase a LILLEbaby Airflow click here. 
Don't forget to use the code FOX15! for 15% off a purchase.