Thirsties AIO Cloth Diaper Review
Who is Thirsties Baby
Thirsties mission is, "make it easy and affordable for every family to choose cloth while simultaneously investing in our local economy and sustainable business practices." – Thirsties Baby Website
Thirsties decided they wanted to not only manufactur their diapers in the USA, but they also wanted to be sure all their fabrics did to. They chose domestic textile mills to help support our local economy. Thirsties diapers are proudly made in Colorado, USA. They strive to have the highest of ethical business practices.
How Green is Thirsties Baby?
Their warehouse is 100% powered by wind energy
All fabric and components are sourced as locally as possible, thereby cutting down on unnecessary transportation (not from China)
All cutting and sewing is completed locally as well so as to keep transport fuel consumption to a minimum (not from China)
All in-house printing is done on recycled paper with 100% post-consumer content. Thirsties hang tags are printed in the USA on paper made with 35% post-consumer content
They choose fabrics and design diapers that dry quickly and remain soft even when hung to dry to encourage our customers to retire their dryers
Retail product packaging is produced in the USA with wind energy from FSC-certified paperboard
To see more ways that Thirsties Baby is a super green business check out their What Makes Us Green page.
What Does Thirsties Baby Sell?
Follow Thirsties
Facebook               Instagram               Twitter               Pinterest
Mama's Experience
I reviewed Thirsties AIO Hook and Loop style cloth diaper.
I own a few brands of AIO cloth diapers. AIO's are always my go to nap diaper. They are typically absorbent enough for naps but not quite absorbent enough for overnights. My son is 18 months and he pees a normal amount while sleeping. He naps are 1-3 hours long one time per day. At night he sleeps 10-11 hours. I always try all the diapers I receive at least 1 time overnight. I call it the "overnight test" (very catchy name huh?).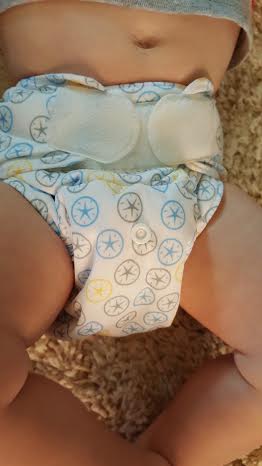 This Thirsties Baby AIO diaper….PASSED! With flying colors! I am SO excited that I have an AIO diaper I can use overnights! This will make overnights at his grandparents house so much easier. They are not into the whole "cloth thing" as they call it. Which is fine, I know that cloth is not for everyone. Having an AIO option to offer them may make the overnight diaper experience with them a tad easier and maybe they will use cloth more when they watch him.
My favorite feature: The insert goes from top to butt!
You read that right. Every other AIO I have seen has the insert start at the butt/back side and fall forward towards the front/belly side. The insert moves around and gets curled up in there a lot of the time. With Thirsties design this doesn't happen! It lays where you want it to; in the middle and flat. I think this is a mind blowing and such a great feature. I seriously have no clue why anyone would make the inserts go the other way now. You need to grab one of these diapers and try it out for yourself.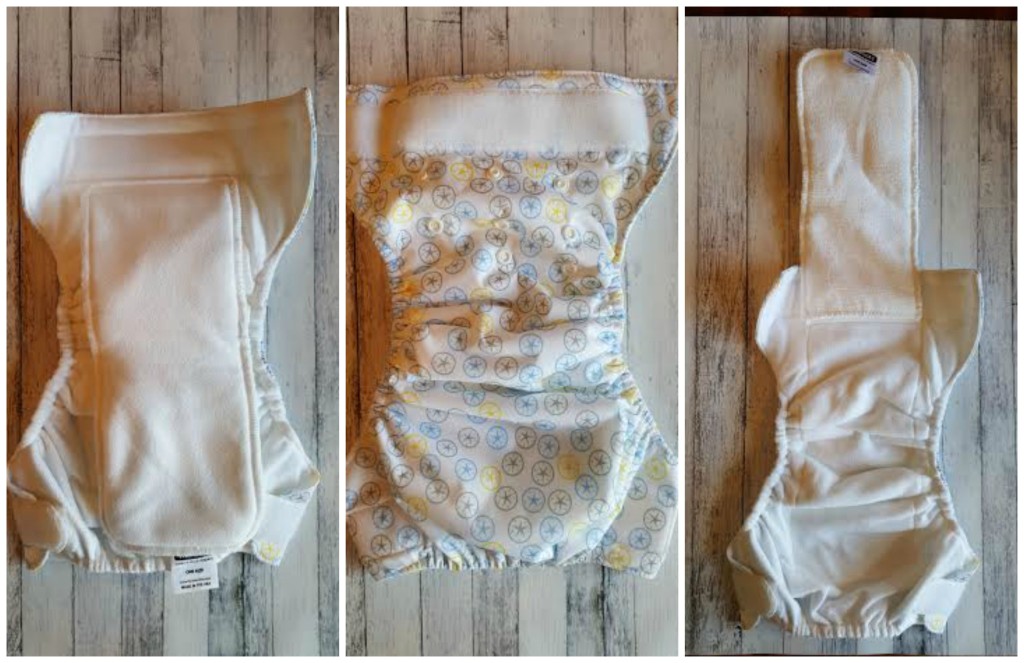 This Thirsties AIO has the best hook and loop laundry set up I have seen. They are strong. So strong my son has a super hard time undoing them. When he is just in a diaper and tee-shirt (hot summers ya know) he tries to take off his diaper sometimes. The velcro is very secure and it is almost (but not totally) impossible for him to remove this diaper.
Enter to win a Thirsties AIO Diaper
Now that you have seen how awesome Thirsties AIO diapers are, you can enter to win one for yourself!
Giveaway runs 9/1-9/19