Sweet Bobbins Review
Who is Sweet Bobbins?
Angela is the primary owner and designer. She happily bears the burdens of shopping and sewing. Rene helps out with accounting and does tons of sewing too! This 2 women show makes beautiful products at affordable prices.
What Do They Sell?
About Sweet Bobbins:
ALL fabrics are PRE-WASHED in free & clear soap. Which means they are pre-shrunk! I want my products to wash well and look fantastic even after several uses, so I pre-wash EVERYTHING to reduce shrinkage and warping!
They also sell on Etsy under Sweet Bobbins Fabric and Urge2Serge. This is mostly De-stash from their projects, but they do have some designer prints for sale.
They also offer custom jobs. If you want something in a certain fabric or in a larger quantity they can happily help you. They use the best machines so you know that everything they make is going to be good quality and long lasting. Read these reviews of Brother sewing machines to see some examples of the kind of kit they use.
Get 10% off a Sweet Bobbins Etsy Purchase with code: TheFox10 Amazon products are already discounted for you. All Amazon orders will get a free gift with purchase!
Mama's Experience: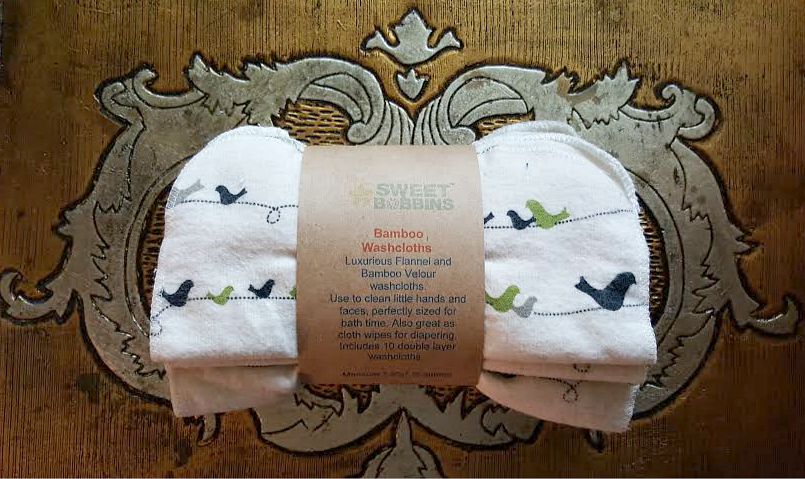 When you receive your order all items are handled with great care. I was SO surprised that my wipes were already washed. They are crazy soft! Like I want to cuddle with these wipes, that kinda soft. I washed mine after getting them, because you know, habit. They are still crazy cuddly soft! Super happy with the quality of fabrics Sweet Bobbins chooses.
My son had never felt a wipe other than a store brand disposable wipe. The first time he felt it touch his skin he got still. Like frozen in place. This is a 17 month old – they don't stay still for changing at this age. They are like greased pigs when you try to change them. He never felt a soft, smooth fabric before. He looked at me with a "what is happening, mom?" sort of face. I wiped him off and put the new diaper on without a struggle.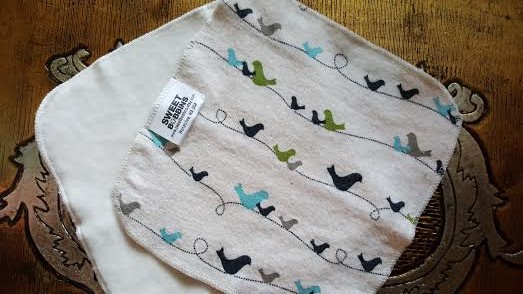 Cleaning the poop – I was scared. I never used a cloth wipe with poop before. I knew that I was about to change a real toddler poop. I wet 2 of the cloth Sweet Bobbins wipes with warm water from my bathroom sink and set them down while I went to grab by son. The cloth wipes are 7 inches by 7 inches. I ended up only using 1 wipe when changing him! I was shocked! And pleased of course. I could just leave the wipe in the diaper and when I took the cloth diaper to the toilet to dispose of the solids I was able to shake off the wipe. It washed like it had never seen a poopy diaper. I am so in love.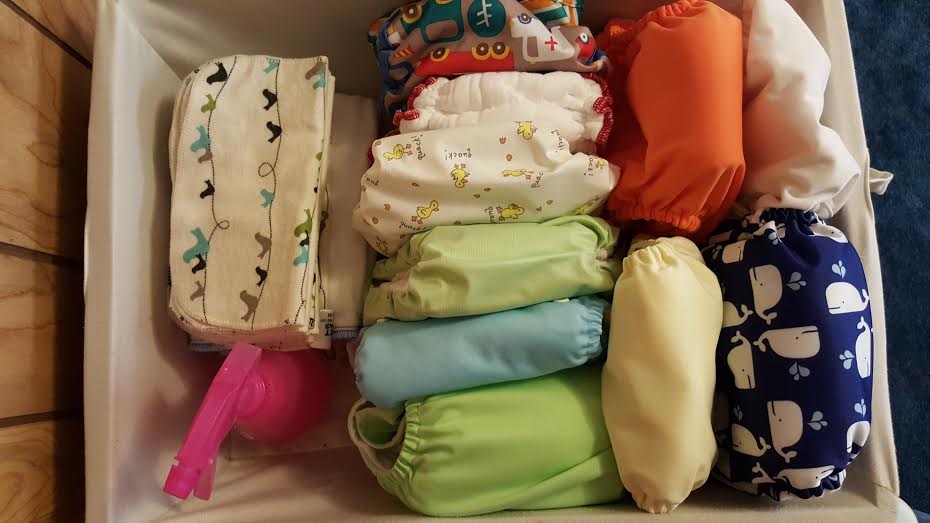 They are flannel and velour wipes, and come in a ten pack. They are 7 inches by 7 inches.
Luxuriously soft and absorbent handmade baby washcloths

Cute flannel print backed with bamboo velour

Pre-shrunk

Multiple uses – bath time, meal time, diapering wipes for sensitive skin, remove make-up

Made in the USA
They fold neatly and sit right next to my cloth diapers. Sweet Bobbins has TONS of fun designs and options of wipes. Check them out here.
Follow Sweet Bobbins
Enter to win a set of Cloth Wipes from Sweet Bobbins
Now you can enter to win a set of cloth wipes from Sweet Bobbins!
Open to US only, Runs 8/1-8/15