Collage.com Review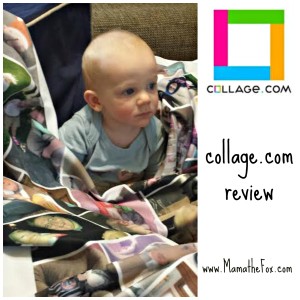 We all have phones and computers full of digital photos. We love to click, zoom and snap moments all day long. Now what to do with them? The solution is collage.com
Collage.com's unique state-of-the-art software allows users to upload photos not only from their tablets, phones and computers but also social media platforms like Facebook, Instagram and Flickr! That cute photo of your child located on your significant others Facebook wall, the one you don't have saved to the computer, no problem for collage.com! You can take these photos and have them printed on more items then you can imagine. Standard items like canvases, calendars, and mugs, and more unique items like beach towels, shower curtains, tablet and phone cases and more (a comprehensive list is located at the bottom of this page).
Custom printed items make such lovely gift ideas too! A friend of mine who lives in France told me that she has made a personalized mug for her boss using photos of some of his favorite things for his birthday. My friend told me that if you want to Créez votre mug personnalisé avec vos photos (that means create a personalized mug with photos for any of my readers that do not speak French!) then there are some fantastic resources out there that can make your dreams come true. It really is so amazing that gifts can now be custom made using your own photos. There is nothing quite like a personal touch after all.
Anyway, Collage.com was started by co-founder Kevin Borders when he wanted to do something with his girlfriends (what felt like) 50 million digital photos. So Kevin got together with his childhood friend, and co-founder, Joe Golden. Together they created their Michigan based company, which has now expanded to hold more than 25 employees and has been featured on shows like Good Morning America and The Today Show. Of course, they use social media heavily to try and find potential customers. They use Instagram mostly to show pictures of their products. They are very consistent with their posts, but they could automate this process by using one of the many Insta bots out there. Perhaps that could help them to find even more customers. Of course, there is a wide range of services that businesses like Collage.com could use to grow their social media presence and overall popularity. The Small Business Blog wrote a review on the services available to account users and therefore was able to recommend the ones best suited to businesses to help them with their sales. Social media is a great tool when it comes to business, so it's important that account users know the potential that their social media holds.
Photo Blankets: "Memories That Keep You Warm"
Each of their blankets are printed on high quality, durable fleece or velveteen, and are machine washable. They are a short plush to ensure the photos stay as sharp as possible. They can be used as a wall covering, a picnic blanket or a couch throw; very versatile. The blankets come in 2 sizes: 50″ x60″, 60″ x80″
Care Instructions:
It is best to machine-wash your blanket separately in cold water on a delicate cycle. It is safe to tumble dry on a low heat setting.
Do not bleach, dry clean or iron the blanket.
Custom Options:
Upload your photos from: your computer, tablet, phone, Facebook, Instagram, Flickr.
Add text like "The Fox Family" "Danielle's 1st Year" "Fox Family Reunion" "I love warm hugs"…you get the idea
Choice of portrait or landscape.
Borders, Backgrounds, Shapes….and more!
The Fox Family Blanket
Placing an order with collage.com is such an easy and self explanatory process. The buttons are easily recognized and understandable. Once you click a product to design you will be given many choices. Options like: where to pull your pictures from, adding text, adding shapes and designs, adding a background, portrait or landscape, and many more.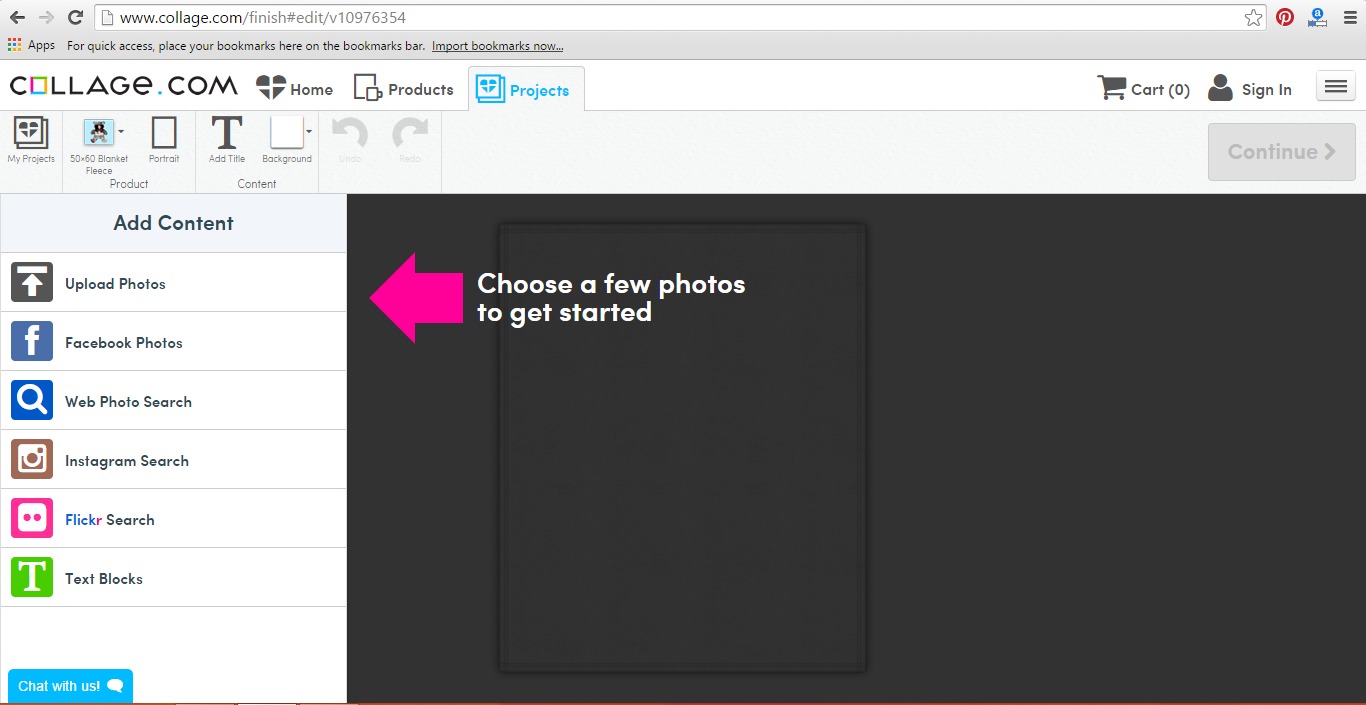 The software will alert the user if their photos are not of a high enough resolution. You might see a red exclamation mark with the notice "Some images may appear blurry on final product. Please add more photos to your collage." This handy notification helps ensure that you receive the highest quality products. While it might look in focus and of correct proportion on your computer screen this is not the real-life size of your product. A 50 by 60 blanket is only 30 times larger then my computer screen. I added around 40 pictures to my blanket. Some of the smaller pictures are not the most clear, but that is because they were taken with my cell phone (not a professional grade camera) along with me adding so many pictures. If I added less photos then the smaller photos would have been larger and a tad more clear. I stopped adding photos when I did because I felt it was compete then. I still had the red exlThe caring staff at collage.com wants every order and every customer to be pleased and fall in love with their purchase. So please be sure to take their advice, they are after all the experts.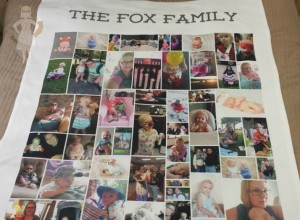 After ordering I waited with baited breath for my blanket. How will it really look. Will it be soft and usable as a blanket? Will it feel hard and have texture? Will the pictures peel off? So many thoughts and questions ran through my mind. Then the day came! My blanket arrived. As soon as I touched it I feel in love. I unfolded the amazingly soft material to reveal the photos of my life. My favorite people and moments I have even experienced. Tears of joy flooded my eyes. It is perfect. It is my family. The photos are beautiful and the high quality far surpassed my expectations.
The blanket itself is a creamy, soft fleece. The kind that is smooth to the touch,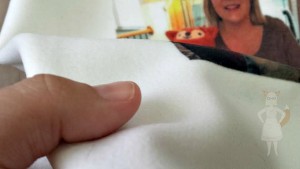 and soft enough for a newborn baby to be laid on. All of the hemming is clean, and straight. The photos are clear and are completely embedded in the fabric. It is not simply screened on. Your toddler cannot pick at the photos and peel it off. I love how the photos are the blanket, not just pasted on it. I'm just amazed.
Here are a few close up photos I took of the blanket. These are not screen shots of my order off my computer but the actual blanket. Notice the high quality of the photos!

I cannot say enough wonderful things about collage.com, their products and their helpful staff. If you need a gift for this Mothers Day I recommend making a custom blanket as her gift. You cannot go wrong with the gift of "memories that keep you warm".
Fans of MamatheFox can now buy one of these amazing blankets for only $45! That is a $64.99 savings! Click here to order one now.
Follow Collage.com for more promotions, offers, products and more!
Facebook Instagram Pinterest Twitter
Some of their products include
For the photo addict in your life – grab them a gift card to use at Collage.com!
For the next big event on your life – bulk ordering! Reunions, sports teams, churches, organizations, nonprofits…and more.
Here is your chance to win your own custom blanket from collage.com!