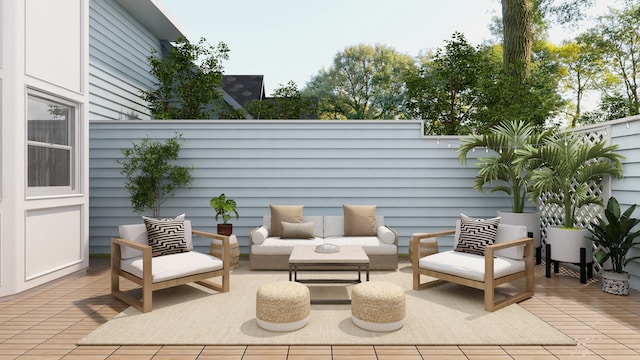 Patios are the perfect space for sitting outside and enjoying the weather. They're an opportunity to get out of the house and really enjoy yourself, perhaps with some friends. 
Creating an inviting and cozy patio, though, can be a bit more difficult. You want it to feel warm and cozy, but arranging it perfectly can be challenging. You're also at risk of making it dull and boring if it doesn't have much charisma and charm. 
That's where plants and lighting come into the picture. Adding these to a space helps turn it into a living oasis with oodles of color, texture, and ambiance. The following are some tips for creating a cozy and inviting atmosphere that is easy to implement. 
Select Plants That Suit The Local Climate
The first step is to pick plants that suit the local climate and environment. You want species that can thrive most of the year and keep coming back without requiring replanting. 
Choosing plants that match your style and location is easier than you think. Modern, rustic, classical, and tropical options are all available, and they each give off a specific vibe. Excellent plants to add to your patio include:-
Ferns

Flowers

Succulents

Vines

Small trees

Herbs
The way you mix and match these options will determine your patio's atmosphere. Additional variation creates contrast and makes the space more interesting. 
Arrange Your Plants In Pots, Baskets, And Planters
Another pro tip is to arrange your plants in boxes, baskets, or planters. This way, you can move things around whenever you want without having to go through a somewhat risky transplantation procedure. 
If you're the sort of person who likes everything to be perfect, you can choose pots that complement your patio's color scheme or theme, or you can use different shapes and sizes to create some visual interest. 
Hanging baskets on the walls or pergolas can be another excellent way to introduce vertical interest in the space and make it more appealing. The more items you add, the more unique and bespoke it will feel. 
Add Mood Lighting
Another important element that can make your patio more cozy and inviting is effective lighting. It helps to highlight your plants and create focal points, setting the tone for special occasions. 
These days, numerous lighting options are available including lanterns, candles, and fairy lights. You can also get solar lights that charge during the day and then light up at night automatically without requiring a mains electricity supply. Typically, you get a couple of hours of light out of them, which is great for anyone who loves dining alfresco. 
Experiment With Different Combinations And Layouts
You can also try experimenting with various combinations and layouts and see what works best for you. For example, Florence Window suggests installing patio doors right onto the patio itself for easy access. You might also want to try decking to raise your patio above the ground so you don't have to step down when you go outside. 
You can also experiment with different combinations of plants and lights to go with your basic setup. For example, you could place plants on either side of the doors onto your patio, and provide additional lighting. You could also adjust the height and number of planters to change how enclosed your patio area feels. You might want a cozy one, or one that's more open if you have a nice view. 
Add Seating Between Plants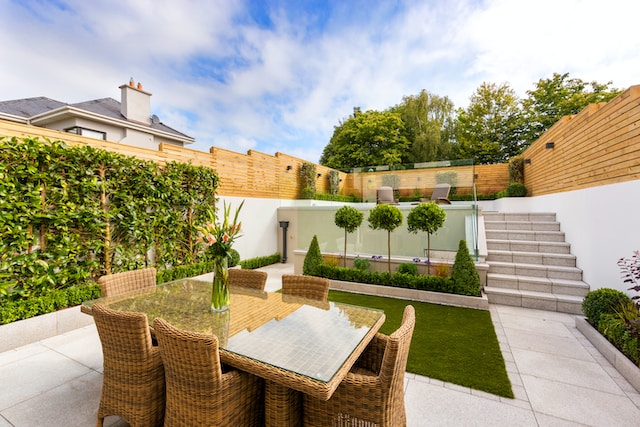 Of course, you don't just want the patio to be full of plants. You also want there to be some utility. That's why it's also a good idea to add seating between your plants, letting you enjoy yourself more while outside. Side tables and benches increase the utility of the space, letting you use them for drinks and even the occasional meal. Remember, you want your patio to be a space that feels comfortable and pleasant like the rest of your home. 
Wrapping Up
Once you create a cozy and inviting exterior oasis with plants and lighting, you can enjoy the benefits of having a beautiful and relaxing outdoor space that reflects your personality and style. You can also impress your guests and make them feel welcome and comfortable when they visit your home. 
The cool thing about designing a patio is that it makes the entire experience more creative. You can play endlessly with different combinations and arrangements until you get something you like. The ultimate goal is to make a cozy and enticing oasis that everyone loves spending time in, including you.