Freshening up your wardrobe for the new year can have many benefits. It can help boost your confidence by making you feel more comfortable and stylish in your clothes. It can ensure you get more wear out of your existing clothes and save money, rather than constantly buying new pieces. Plus, it makes it easier to stay current with fashion trends and look your best by removing clothes that don't fit anymore and making room for new, useful items. So if you're planning to look your best this year, start by freshening up your wardrobe with these tips.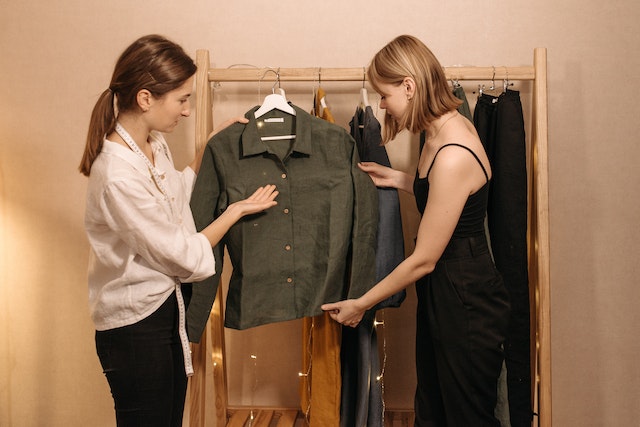 Clearing your wardrobe can seem daunting, but you can break it down into smaller steps. The first step is to take everything out of your closet and lay it on a bed or the floor. Doing this will allow you to see all your clothes in one place and make it easier to assess what you have. Next, sort through your clothes and divide them into three piles: keep, donate, and toss. Clothes you wear regularly should be in the keep pile, while those you no longer wear should go to the donate pile. Damaged or non-fitting clothes can go to the toss pile. Finally, organize your keep pile by grouping similar items, such as tops, pants, and dresses. That will make it easier to see what you have and plan your outfits.
Invest in basic and versatile clothes
Stock up on essentials like T-shirts, jeans, and a little black dress. These pieces can be dressed up or down and will be easy to mix and match. Beyond investing in the basics, it also helps to add more versatile clothing options to your wardrobe to make your choices more straightforward. For example, add more white shirts, go for anything denim, invest in babydoll tops, classic striped tops, or dresses, and consider adding more tan or nude colors. 
While tan and nude colors will create a more versatile and basic wardrobe, it helps to have more options. So go ahead and add a pop of color, especially if you consider yourself a more color-loving person. For example, you can brighten up your wardrobe with a few statement pieces in bold colors. This can be a colorful top, a patterned scarf, or a brightly colored handbag.
Keep an eye on the latest fashion trends and incorporate them into your wardrobe where appropriate. For instance, you can add a new print, silhouette, or accessory to your current collection. Of course, trends come and go, so you need to invest your time when looking for the latest styles. You don't want to spend money on trends that add nothing to your style or personality. 
A new pair of shoes can completely change an outfit. Consider investing in a versatile pair of heels or boots that you can wear with multiple outfits. A pair of comfortable walking shoes or boots will also be suitable for daily wear, and you can pair them with different outfits. Neutral-colored leather boots, loafers, and oxfords can be paired with various outfits and will never go out of style. Additionally, consider incorporating a trendy statement shoe, like a chunky sneaker or a bold-colored pump, to add flair to your footwear collection. You can also focus on sustainability and invest in ethically-made shoes made of sustainable materials. 
Accessorizing can freshen up your wardrobe by adding new elements to your outfits. A statement necklace or a bold pair of earrings can instantly elevate a plain shirt or dress. A scarf or a belt can also add color or texture to an outfit. You can also layer your jewelry to create a unique look and experiment with different combinations of scarves, bracelets, and earrings to see what works best for you. Investing in key pieces like a leather handbag, stylish watch, or sunglasses can also help freshen up your wardrobe. Don't be afraid to mix and match different styles and colors to create a look that is uniquely you.
Tailor and alter your clothes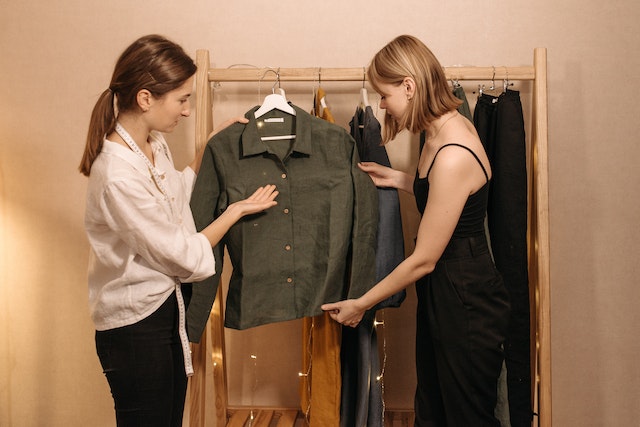 You can refresh your clothes by tailoring and altering them. You can change the fit, style, or length of your clothes to make them look new again. Tailoring and altering your clothes means you don't have to throw clothes away (and waste money) just because they don't fit. You can find an experienced tailor or designer to help you with it.