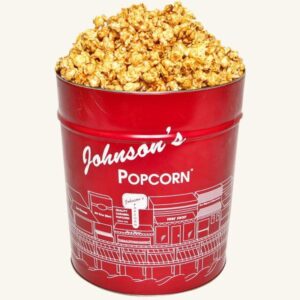 Johnson's Popcorn
Johnson's Popcorn is popped fresh, daily. It is simply delicious. The Fox kids love packing Johnson's Popcorn in their lunches for snack time.  They offer seasonal packaging, making it a great gift to place under the your tree this year. Being in a seasonal plastic or metal tin, you choose the container and the size. All products are gluten-free and you can choose from Caramel Corn, Salty-n-Sandy, Cheddar, Peanut Crunch and Butter. If you are hosting a gathering this fall, consider ordering some of their Party Favor packs. Buy them in quantities of 10, 25, 50 75, 100, 125 or 160. Their line of corporate level gifts are an easy choice for busy marketing departments.
Drinkmate OmniFizz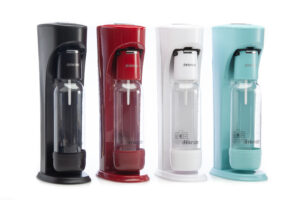 Drinkmate is the inventor of and company behind Drinkmate beverage carbonation systems. Based in Ann Arbor, Michigan,  Drinkmate is a leading brand worldwide of at-home soda makers. Their products include elegant appliances in various styles and finishes, and CO2 cylinders that are able to be easily and effectively exchanged. Their proprietary Fizz Infuser technology gives you the freedom to carbonate any beverage. Not only water, but juices, cold tea or coffee, wine, cocktails, and more. So whether you want to create healthy sparkling drinks or craft cocktails, we've got you covered. Never run out of bubbles with our easy and effective CO2 Exchange Program.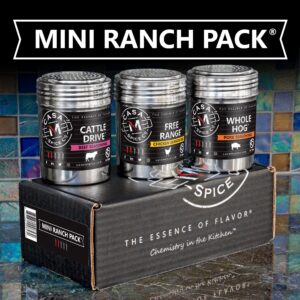 Casa M Spice
Casa M Spice was started by Casa M, the house of Manny and Mike. After years of cooking, their guests would also ways ask just how they got their meats flavored so perfectly. People are asking if they would share or even sell them their recipes. Mike and Manny knew that if all these people are desiring their unique spices blends, then surely the public does too. And man, are they right! Dr. Mike has a PhD in chemical physics and has always thought of cooking as Chemistry in the Kitchen®. Their signature blend, Chain Reaction® gets its name from his physics background and it is quite literally good on everything (including many things you would never imagine like cheeses and fruits.) Adding a sprinkle of Chain Reaction® to a burger or steak enhances the taste without overpowering and lends a signature flavor that is hard to replicate yet very recognizable. If you are looking to please a foodie with a gift this holiday, MamatheFox would recommend gifting them a Mini Ranch Pack. It's such a crowd pleaser.
Sweet and salt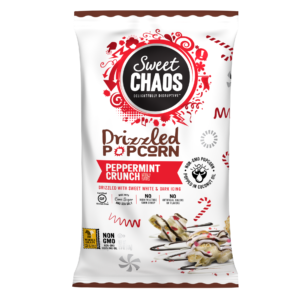 y is something you'll get from these yummy snacks. This popcorn is a perfect gift and/or stocking stuffer as their bags are individual wrapped. You will certainly put a smile on anyone's face with the unique flavors – like peppermint, chocolate, peanut butter, and more. The non-GMO popcorn is popped in coconut oil and seasoned with sea salt and cane sugar. This popcorn is is gluten-free and is not full of high fructose corn syrup, trans fat, or artificial flavors and colors. These are great to serve at a gathering or to gift to a friend, loved one, or acquaintance. Both kids and adults will love this sweet treat.

 Tidbits Fun Bites Meringue Cookies
Are you having some company over the holiday season? Do you want to put out some treats but not gain a million pounds? Tidbits Fun Bites Meringue Cookies guilt-free treats offer a sweet treat without the guilt and are a must-have for a healthy holiday treat! They are sugar-free, gluten-free, dairy-free, soy-free, cholesterol free and contain no high fructose corn syrup. Tidbits bite-sized treats that come in a 40-piece resealable bag in the following flavors: Strawberry, Cookies and Cream, Cappuccino, Chocolate, Mint Chocolate, Vanilla, Caramel, Cotton Candy and Birthday Cake. They are sold in individual flavors or bundles to stock up for the school year ahead. Check out Tidbits site to select (regular, keto-friendly, & diabetic-friendly).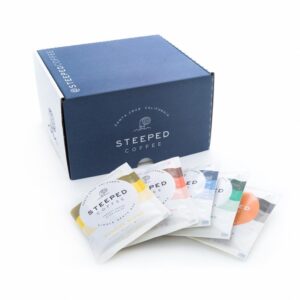 Steeped Coffee has created a brewing method that is much like tea in a teabag. This coffee comes in single-serve bags that are nitro-sealed to ensure absolute freshness.  Literally all that is needed to make this coffee is a cup of hot water and the bag. It's a uniquely "unplugged" coffee experience. Their award-winning packaging is made using compostable and renewable materials, and the coffee bags themselves are made of "non-GMO food grade renewable and biodegradable material." This means that there are no wasteful plastic pods or large coffee-making equipment accumulating in waterways or landfills. Steeped Coffee offers subscriptions and one time purchases directly through their website. Light, Medium, Dark, Decaf and organic French Roast are the current options available for purchase. Also available on their website are lots of mugs, kettles, and starter kits – perfect to give alongside some yummy coffee!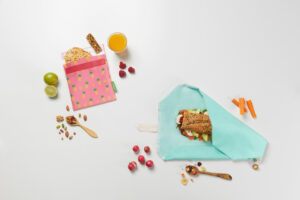 Roll'eat 
Roll'eat creates sustainable, eco-friendly, reusable food wrappers and snack bags. Get on-the-go with breakfast, lunch, dinner and snacks in between with reusable solutions for meals on-the-go! Simply pack, snack, clean and rewrap snacks, sandwiches and more with Roll'eats stylish and useful collections of Boc'n'Roll sustainable sandwich wraps, Snack'n'Go zero waste snack bags and a Snack'n'Go Duo. Also great for leftovers to store in your refrigerator. Enjoy finding your favorite Roll'eat reusable food wrapper from their beautiful variety of solid colors, patterns like tile and patchwork, and fresh designs with fruits, nature, animals and more.
Parma! – Plant Based Parmesan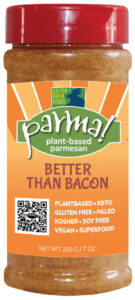 Parma! is an authentic, trail blazing brand with deep roots that took hold when the plant-based world was very young. I love that it is a family owned business run by kind, passionate people producing a wholesome vegan food with exceptional flavor. By utilizing ingredients like walnuts and Himalayan crystal salt along with vegan spices, they can replicate the fun of adding cheese flavors to your favorite foods. Parma! is great on popcorn and other carbohydrates like potatoes and grains. They use walnuts because raw walnuts are one of the best plant sources of Omega 3 oils. Omega 3's are essential for many metabolic processes in your body, they speed up the activity of cells and are concentrated, not surprisingly, in all of our most active tissues; brains, eyes, ears, sperm. Walnuts look a lot like a brain and are good for our brain.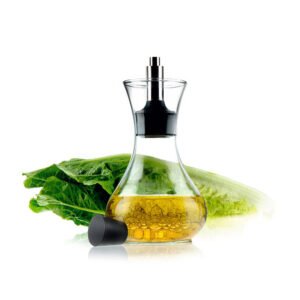 Eva Solo 8oz Drip-Free Dressing Shaker
Prepare, serve, and store your salad dressings with the Eva Solo dressing shaker. It is so simple to use: just pour in your ingredients and shake. The shaker's elegant design will look great on your table for serving, and the drip-free spout lets you pour your dressing without splashing. After your meal, use the stopper to close the shaker and place it in the fridge to store. The stopper keeps scents and flavors from mixing with other food in the refrigerator. The dressing shaker is made of borosilicate glass and withstands hot and cold fluids. The drip-free pouring spout is made of stainless steel and silicone, and the stopper is made of silicone. The glass base can be used in the microwave (without the pouring spout and stopper). All parts are dishwasher-safe.