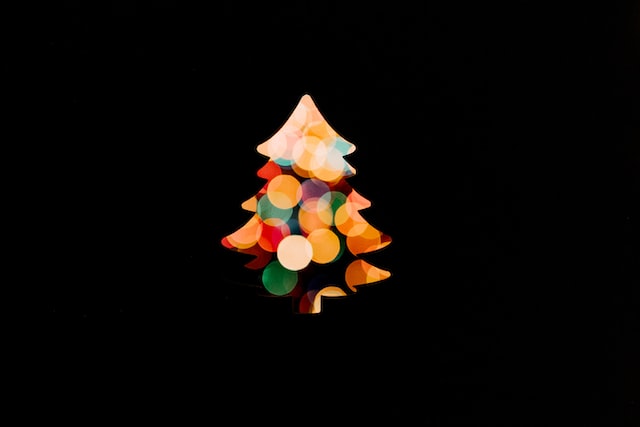 https://unsplash.com/photos/Qdm6FKZ7mv0 
As much as you look forward to Christmas and the surrounding festivities, you know how tricky staying healthy can be in both body and mind. Maybe you enjoy one too many chocolates, or the stress of preparing dinner and presents becomes too much, especially if it feels like you're the only one who does anything. So, what if you could still enjoy Christmas without stress? It is possible, you just need to make everything a little simpler. 
Focus On Gratitude 
Every year, you find somebody complaining that the real meaning of the holidays has disappeared. Rather than focus on each other, people are too worried about gifts. If you can encourage your family to think more about what they are thankful for as opposed to what they open on Christmas morning, you may find that the entire break is filled with more joy. Focusing on gratitude is a great way to establish why you do what you do, and you can feel a closer connection to your friends and family. 
Stay In 
You may feel like your Christmas season is non-stop. You always need to do something, and this can become overwhelming. But, staying in is a fantastic alternative, especially if you put on a movie with your family. You can enjoy movies like Snowbound for Christmas with a cup of cocoa and some delicious homemade snacks and treats. Cozy up with one another and forget about the hustle and bustle outside because you're right where you need to be.
Cut Down On the Decor 
As beautiful as your home has looked in the past, you also know that heavy decorations can take time, which is highly frustrating if you're doing it all alone. If you can wrangle the rest of the family to help out, that's fantastic, but if not, subtle decor can still inspire the happy memories and festive cheer of the season. With this, you're focused more on each other rather than showing off how into Christmas you are. Plus, it's easier to tidy up in the New Year.
Make Gift Buying Simple 
Some people are great at gift buying, but others always seem to struggle. They never know how much to spend or feel they can't buy for someone who has everything. Furthermore, many people feel obligated to spend beyond their means over Christmas because they assume it is a done thing. You can avoid this and keep everyone's wallets healthy by establishing a budget for everyone in the house. Families may want to do a Secret Santa or just understand that you don't want to spend too much. This encourages people to focus on smaller ideas and hopefully means they can find a gift that means something, rather than showing love through the amount they spent.
Simple 
While you don't need to tear all your decorations down and feel like you're lacking the Christmas spirit, these tips provide a manageable and welcome alternative to your usual approach. If you want to slow things down a little and reconnect with the true meaning of the holidays, these ideas are perfect for any household.