Searching for a new place to call home is an exciting proposition, but it can also be stressful. If you've decided to sell, or you are looking for your first home, you may be wondering how to find the perfect property. With a huge range of styles available, it's wise to explore different options before you make a decision. In this guide, we'll discuss the pros and cons of old and new homes to help you decide which type of home will work best for you.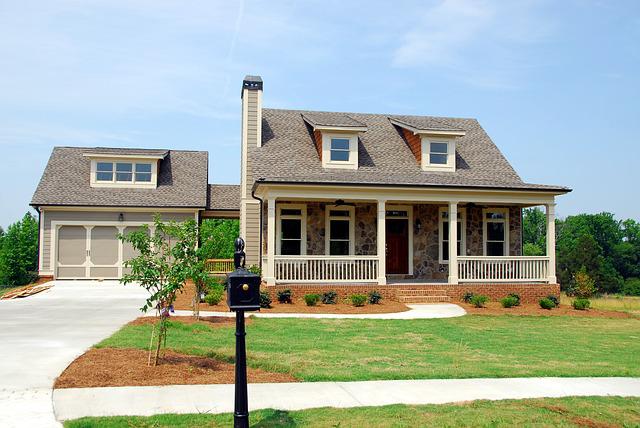 Picture by https://pixabay.com/photos/luxury-home-upscale-architecture-2412145/
Buying an old property: The pros and cons
Old properties are often sought-after because they have character and charm. Many older houses have stunning aesthetics and they are made from high-quality, sturdy materials, which were designed to stand the test of time. Old houses offer features and quirky elements that you simply cannot find in newer properties, but they are not for everyone. 
The main benefit of purchasing an older home is the aesthetic appeal. Many buyers love the traditional design style and they want to find a house that has character and unique features. Examples include picture rails and solid wood floors, wooden ceiling beams, large, open fireplaces, archways, cornices and exposed brickwork. In an old house, you may also find sash or stained glass windows, quirky-shaped rooms and split-level flooring, which creates a labyrinth-like layout. Some period properties also have high ceilings and oversized bay windows. There are also external features to consider. Some people feel that older homes have much more in the way of curb appeal than newer properties. 
Another advantage of buying an older house is purchasing a property that looks different from other houses in the neighborhood. Many modern homes are found in developments where all the houses look similar. In some cases, older homes also sit on larger plots than new builds. 
The major downside of old, traditional buildings is maintenance, upkeep and repairs. Even if you buy a house that is in very good condition, you're likely to spend a lot more on upkeep than you would if you bought a brand new home. If you choose to take on a fixer-upper, the costs could spiral, and you may find that you spend a lot of money on renovating and updating the house without being able to recoup funds when you sell the property.
If you are considering buying an old house that needs significant work, it's crucial to work out the costs first. You will need to add the purchase price of the house to repairs and maintenance costs, labor fees and the cost of buying materials and updating services. Research extensively before submitting an offer. Focus on major projects first, such as treating damp, tending to roofing issues, replacing flooring and upgrading heating systems and electrics. Get quotes to get an idea of roof replacement cost and prices for essential upgrades and work out the total cost of the renovation. Make sure you can afford to pay for the property and make your vision a reality. Try to avoid overstretching yourself financially. If you're desperate to proceed, and there is potential to add substantial value, you could stagger renovation work to spread the cost and make the project more affordable. 
It is important to remember that running costs are likely to be higher when you buy an older property. The risk of things going wrong is greater and it can be more expensive to repair old homes, especially if they have period features. You can lower costs by adding insulation, replacing damaged or old windows and doors and keeping up to date with routine services and checks and basic DIY maintenance jobs.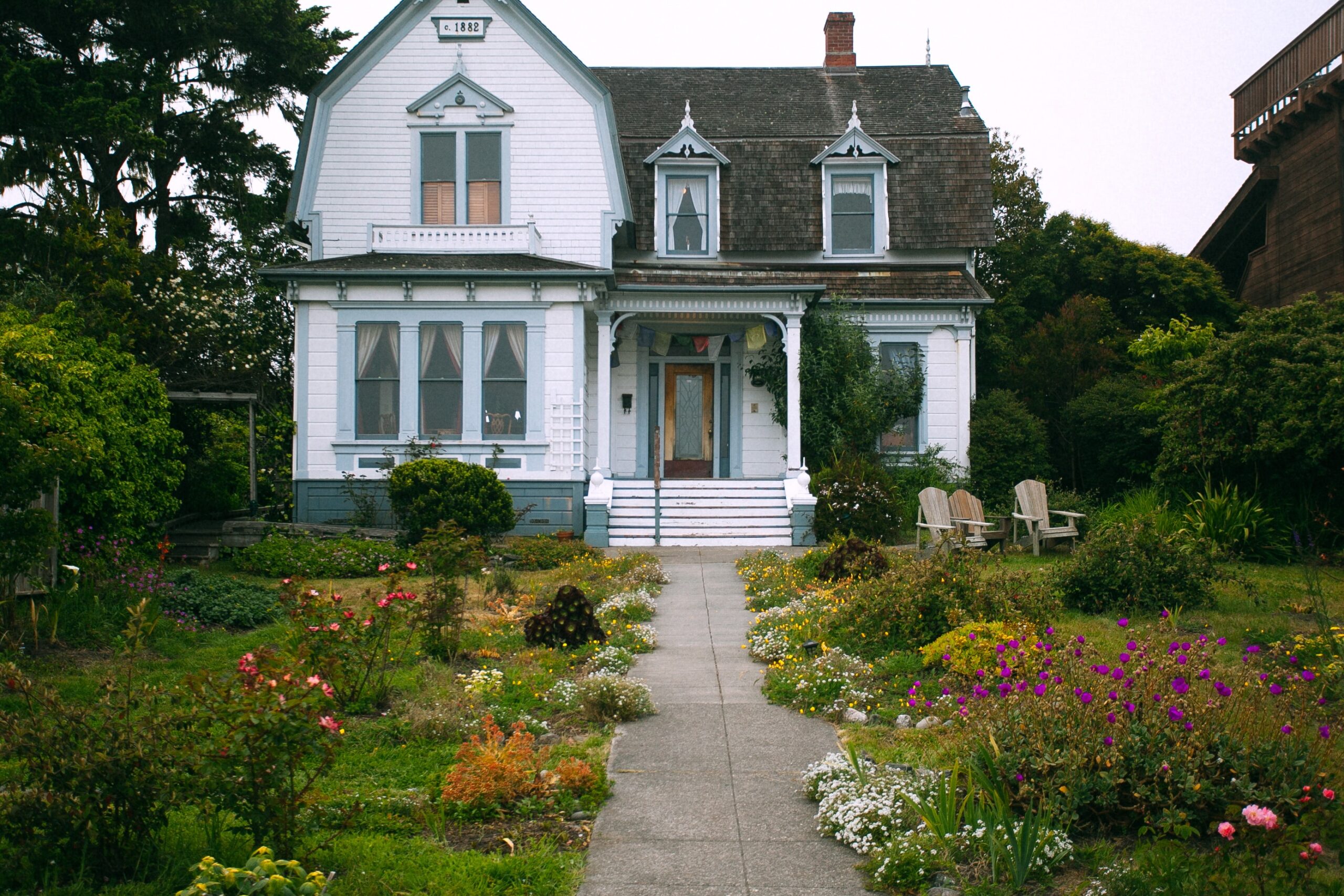 Image credit: https://www.pexels.com/photo/old-building-facade-near-walkway-between-plants-4917105/
Buying a new home: The pros and cons
New homes offer a practical alternative to older properties and they are often easier to find. The most attractive advantage for many prospective buyers is the opportunity to buy a house and move in without worrying about renovations or remodeling. New houses are usually in pristine condition, which makes relocating much quicker and simpler. The process of making an offer and moving is easier when you buy a new property, as you don't have to factor in repair costs or spend time ringing around to find contractors and get quotes. You only have to budget for the purchase of the property and additional fees, such as legal costs. 
Buying a new house is appealing to homeowners who don't want to do work to a property or delay moving in. As soon as the sale goes through and you get the keys, you can start moving your possessions and putting down roots in your new home. 
Another advantage of buying newer properties is functionality. Many modern homes are designed with practicality, as well as aesthetics, in mind. They are geared towards modern lifestyles and they suit the way we live today. Older houses, for example, usually have a larger number of smaller rooms while contemporary houses are more open. For a family, it's great to be able to spend time together in a spacious, bright open-plan kitchen, dining and living area that provides a base for cooking, eating, socializing, playing, watching TV, relaxing, working and studying. It's also common to find bathrooms that have both tubs and showers and en suite bathrooms in new houses. In older properties, there may be separate rooms or one family bathroom off the main corridor or landing. 
More and more buyers are conscious of their carbon footprint. Climate change is a subject that is dominating the headlines. New houses are more energy-efficient than older homes and they also boast features that will appeal to eco-conscious buyers. Examples include solar panels and heating systems, water butts and electric vehicle charging points. There is also scope to embrace environmentally-friendly ways of renovating or redecorating, including using sustainable materials and eco-friendly paint. As new houses have better insulation than older homes, buying a modern house can save you a lot of money on your energy bills. This is an important consideration for many people, as the cost of living is rising. 
The most significant disadvantage of buying a new home for most people is the lack of character and aesthetic charm. New homes tend to fit within a specific mold and they often look very similar to neighboring houses and developments. It is impossible to add history and period features to a brand new house.
If you are comparing a new home to an old house, which isn't in perfect condition, you might also find that there's a substantial price difference within the same location. You may get more for your money and open up opportunities to add value by opting for the older property. New homes may also have smaller plots and they are likely to be closer to other houses, especially in towns and suburban areas. If you are thinking about the financial side, and what kind of property is best for investment purposes, there is limited scope to add value to a new house that is in perfect condition.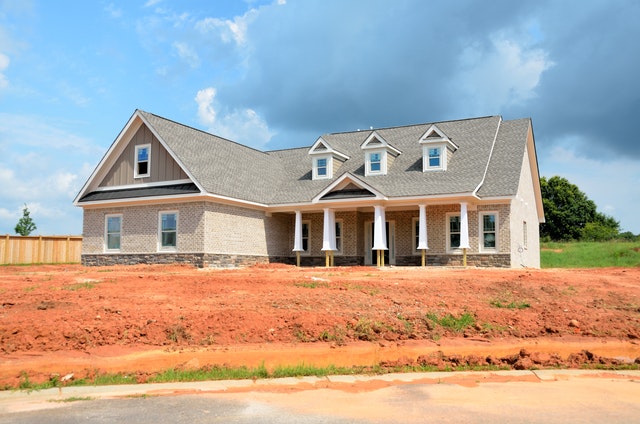 Picture source: https://www.pexels.com/photo/gray-bungalow-house-under-blue-and-white-cloudy-sky-534228/
Which option is best for you?
There are pros and cons of buying new and old homes. In many cases, the decision comes down to personal preferences. Some people love the olde worlde charm of traditional homes while others prefer modern design concepts. Some buyers are more practical than others and they prioritize space, layout and functionality over aesthetics and character. Others want to fall head over heels for a home before they put in an offer. It's always beneficial to explore different options, even if you think you know exactly what you want. You may be surprised at how you react to a house that you would never have considered or find that you have an emotional connection to a home that you would have ruled out. 
When you are searching for a new home, it's wise to think about what matters most to you and to consider your budget, your lifestyle and the kind of home life you want to create for your family. Aesthetics are important to many people but it's also essential to make sure that your home works on a practical level and it helps you to feel happy and content. Location is a priority for many. Sometimes, you have to weigh up a property against a location. You don't want to buy a house and then find that you don't have any time to enjoy it because you're miles away from the highway or a train station and you're spending hours commuting every day, for example. It's also helpful to compare costs once you've set a budget and consider which house offers the best value or opportunities to make money.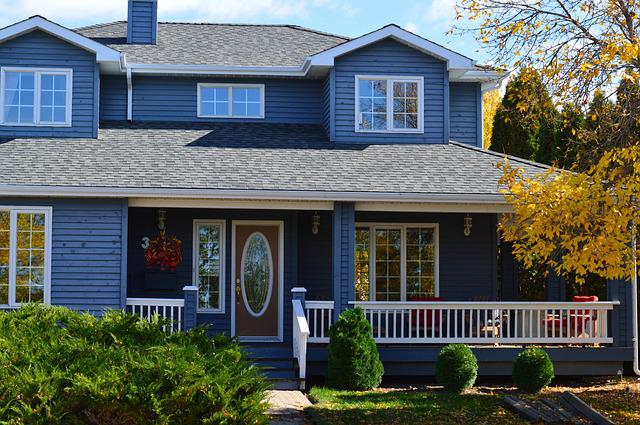 Image via https://pixabay.com/photos/house-home-residence-real-estate-961401/
There is a hugely diverse range of properties on the market, so how do you go about finding your dream home? Many people find themselves choosing between old and new houses. There are advantages and disadvantages to both options. It's beneficial to view different types of properties and get a feel for different homes before you decide. Try to be open-minded and think about what is most important to you. Weigh up the pros and cons of each proposition and use your head and your heart.