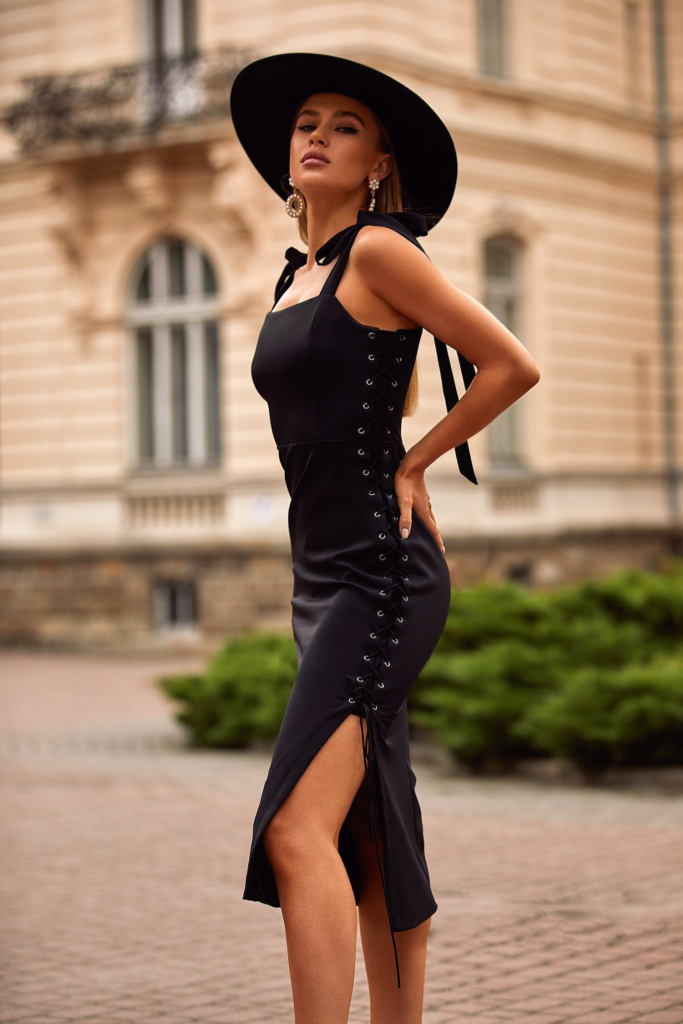 Adding to your evening wear collection is all kinds of exciting. How often do you get the chance to step out all dressed up to the nines in a truly special ensemble, after all? If you've got a big event coming up or you're simply looking for a little styling inspiration, you're going to love these simple yet effective evening dress ideas…
Formal Dresses
Formal dresses are a must-have for any special occasion, whether it's a wedding, prom, or awards ceremony. But it can be overwhelming to search for a formal dress. Therefore, look for dresses that flatter your body type, highlight your best features, and make you feel comfortable and confident.
You can find a variety of formal dresses online with different styles, cuts, and colors to suit your preferences. If you're unsure where to start, click this link https://nolabels.in/collections/formal-dresses for inspiration. Here you can scroll through different types of formal dress, like kaftan and co-ord sets, that are perfect for any formal or informal event. You can easily filter by color and style to find the perfect dress that fits your body type and personal style.
Body con, but different
The body con dress is one of the most classic options out there for a party, and for good reason. It shows off your figure, and it looks amazing doing it – simple, easy, stylish. But the next time you're thinking of going for a body con cut at your next formal occasion, why not search for a few unique accents to take this simple silhouette to the next level? Look for side ruching, off the shoulder details or an eye-catching colour to really amp up your whole outfit.
Fluttering feathers
If you're on the hunt for a really fun option that truly stands out from the crowd at a dressed up affair, you need not look any further than a few feathers – or a whole lot of feathers if that's more to your taste! A layered mini dress with plenty of baby blue feathers, silver jewellery and some nude heels is an incredible look that's going to have you feeling absolutely beautiful all night long. For a subtler take, search for a feathered fringe to finish the line of a mid-length strap dress, it strikes the perfect balance between drama and demure.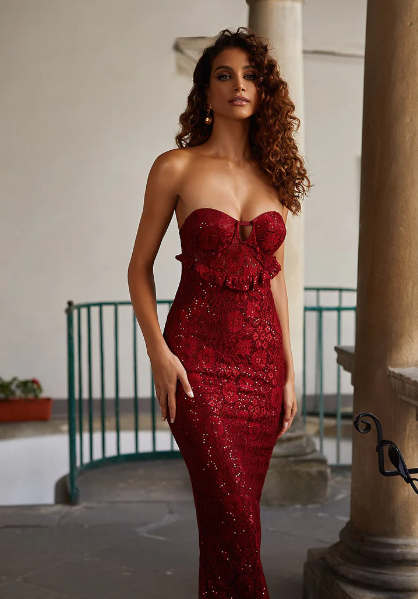 Photo: Alamour The Label
Creative structures
To nail out of the box styling in a clean, contemporary way, there's nothing better than an evening dress with some dynamic structured detail. A strapless, straight cut midi dress style is the perfect backdrop for carved adornments. Look for structured ruffle edges or fan details that sit on one side for a statement feel, made modern. Offset the strong feel of this outfit with a delicate pink or softer neutral.
Lace up details
A lace up detail adds beautiful interest to even the simplest of evening dresses. Lace up side dresses are amazing for switching things up at a formal event, plus they can be closed up for all the impact of the adornment with none of the risk of flashing any skin, which can be important depending on where you're heading off to. Be sure to keep accessories minimal to avoid overpowering your overall frame, let the dress do the talking!
New necklines
Your neckline is one of the best places to experiment with switching up your style! Look for a triangle shape, a one shoulder detail, cut out accents or a daring plunging deep v to add some interest to one of the most beautiful areas of your silhouette. Your skirt should be a simple flowing line that's either straight or slightly a-line to keep the focus on your neck and the balance in your shape.
Two is better than one
Want to veer away from tradition entirely? Time to start browsing for a matching co-ord set. A two piece skirt and crop top or top and pants can be such an elegant and interesting way of bringing something more unique to the table at your upcoming special occasion. Look for a truly detailed, ornate style to up the formal factor and keep on dress code. You can always mix and match these pieces with your dressed down wardrobe staples to get maximum wear out of your investment – so it's a win-win!