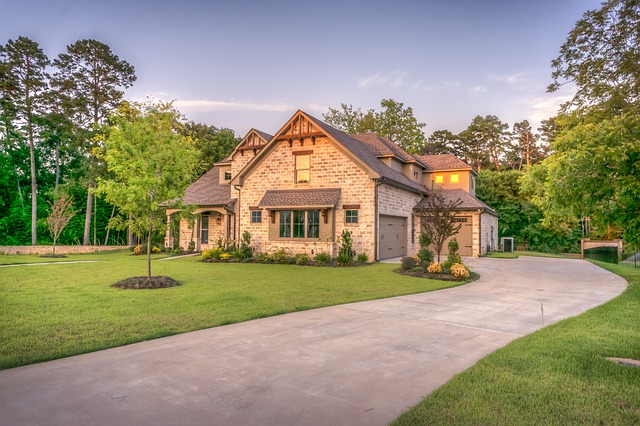 Image Pixabay CC0 License
When it comes to home improvements, many homeowners focus their efforts on the property's interior. While updating your home's interior and making the best use of your space will help add value to your property, ensuring that you don't forget about the exterior is crucial. The outside appearance of your house can have a significant impact on its resale value. Turning your attention to updating the outside of your property will help ensure that you improve its curb appeal and capture the interest of potential buyers right from the start. 
As with every situation in life, making a positive first impression is essential, and working on updating the exterior of your home is no exception. Here are some ways you can transform the exterior of your property and add value to your home:
Improve Your Driveway
Improving your driveway is an effective way to add value to your property. A driveway with broken-up asphalt and oil stains is guaranteed to make the wrong impression and can make the entire appearance of your property look uncared for. In contrast, a clean new driveway completed to the highest standard that provides plenty of space for parking is a considerable asset for your property. If your driveway currently looks a little unloved, then contacting a reputable asphalt paving company to get an idea of how your driveway can be improved is a great idea. You will be amazed by the difference a new driveway can make to the appearance of your home.
Refresh Your Paintwork
Peeling paintwork and fading colors give the impression of a home that has not been looked after. Maybe the paint on your siding is looking old, or perhaps your fencing is no longer looking at its best; either way, giving these parts of your property's exterior a refresh is a great idea. If you want to make your house look entirely different, changing your paint colors is a simple but effective way to do this. Introducing a new color scheme by painting your siding or front door in a different shade will give the entire house a new look.
Put Your Green Thumb to Use
Is your front yard looking more like a jungle than a garden? If so, spending a little time tidying it up is well worth the effort. Even if you are not known for your green thumb, you can still make some impressive changes to your front yard with some simple tidying. Starting by mowing the grass can make a big difference right away. Pulling up any weeds in your flowerbeds and in other places where they shouldn't be, such as between paving slabs, will also make a noticeable difference in a short space of time. If you have bushes and shrubs, pruning these into a tidy shape will instantly make them look better and is surprisingly satisfying. Once you have completed these tasks, your home's exterior should look better, and the value of your home should improve without too much time and effort.