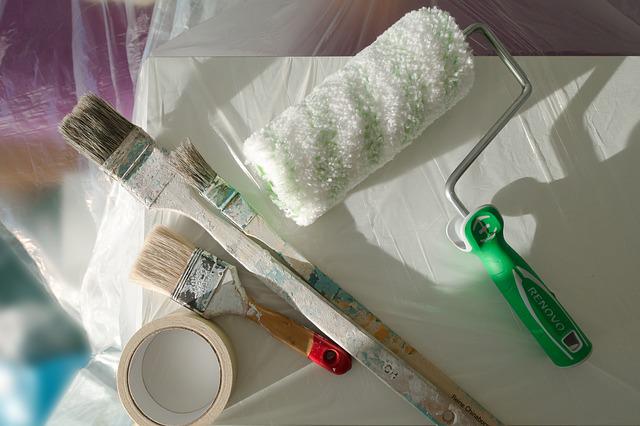 Homeowners will often want to carry out all kinds of home improvements, such as redecorating rooms, extending them, or even adding extra ones to their abodes!
When it comes to home remodeling projects, the only things that really limit you are your imagination and budget.
Many homeowners will typically do some of the work themselves because they want to save money and love DIY projects. However, the sad truth about home remodeling is some people don't avoid making common mistakes before or during their projects.
If you want to make sure you don't make any common home remodeling mistakes, take a look at these top five ones to avoid:
1. Forgetting To Check The Project Is Allowable
Sadly, some homeowners get started on their projects without a care in the world, and their plans come crashing down when their local planning office orders them to reverse the alterations they made because they didn't seek permission first!
It doesn't matter whether your home remodeling project involves installing a new type of door or windows in a room or converting your attic into a bedroom. You must always check that the project you want to undertake won't fall afoul of any planning laws and rules.
2. Not Conducting A Site Survey
Whenever you decide to undertake a significant alteration to your home, such as expanding a room or significantly disturbing the original construction in some way, it always pays to carry out a site survey beforehand.
For example, the survey might reveal the presence of asbestos in the construction materials you need to remove. In those cases, you'll need an asbestos removal contractor to dispose of those materials safely for you.
3. Failing To Get Quotes From Several Contractors
One of the biggest mistakes many homeowners make is accepting the first quotation they receive for a remodeling project. You're likely going to spend a significant sum on getting your project underway, so it makes sense to get several quotes from different contractors.
Doing so will help you determine the median or average cost of your project and help you choose the best contractor for your needs.
4. Not Considering Any Disruption To Others
If you're going to undertake a remodeling project that will cause some disruption to your fellow householders or even your neighbors, make sure you discuss your plans with them first.
Doing so isn't just an act of courtesy; it helps warn them when the work will commence. Moreover, they'll also know how long it will take and what disruption it may cause to them, so they can make alternative plans if required.
5. Not Having A Realistic Budget
Lastly, it's a well-known fact that most renovation projects may go slightly above an estimated budget due to unforeseen costs. Still, don't make the mistake of quoting yourself an entirely unrealistic budget for your project because the actual cost may give you a nasty shock!
Instead, consider the cost of construction materials, paying for contractors (such as for kitchen renovations) to conduct specific tasks, and set aside some extra money to cover any changes to your plans.