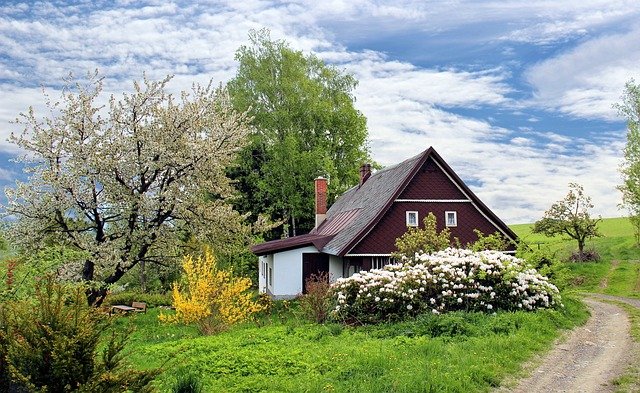 Photo by Stanley8853 on Pixabay 
‍
If you're like most people, your home probably has a lot of hidden expenses. But you don't have to spend so much money on your home. Instead, you can make changes around the house to save money and cut back on expenses. Here are some simple ways to save money around the house.
Insulate Your Home
One of the easiest ways to save money around the house is by insulating. Insulating your home will save you money on heating and cooling costs. When you're looking for home insulation, make sure you buy enough to cover all of your walls and ceiling, not just a few places in your home. You can also look into cellulose or mineral wool insulation made from recycled materials, which are environmentally friendly and sustainable options.
Insulation will help keep your home warmer during the winter months and cooler during the summer months. It will also reduce drafts in your home and heat loss through windows and doors. Insulation will also help prevent condensation inside pipes, which can cause mold to grow in humid areas like bathrooms or laundry rooms.  Insulating your home may seem like an expensive project, but it could save you up to 15 percent on heating bills each month. So while it may take time upfront, it will pay off quickly with energy savings over time.
Use an In-Law Suite
One of the easiest ways to save money around the house is to use an in-law suite. This can be a guest room, home office, or even a nursery. You could rent out this room on sites like Airbnb and host people from all over the world. You can also easily add these rooms to your home without making significant changes. An in-law suite is an excellent way to earn some extra cash while also gaining valuable experience for when you want to buy a larger home. If you're skilled with construction, you may be able to design and build your own in-law suite.
Install LED Lighting
LED lighting is one of the best ways to save money around the house. LED lights are more energy-efficient than traditional bulbs, which means they cost less to operate. In fact, LED lighting can cut your utility bill by as much as 50%. LED lights also last ten times longer than traditional light bulbs. And if you're looking for an environmentally friendly way to save money around the house, LEDs are a great choice because they don't contain hazardous materials like mercury and lead.
Swap Your Appliances
Swapping your appliances can help you cut back on utility bills. For example, if you have an older refrigerator, it's more expensive to run than a newer one. And if you live in an area that uses natural gas, then your old stove may be too inefficient, and you should invest in a new one.
Upgrade Your Windows
Windows are expensive, but you can save money on window replacement by going the DIY route. If you're handy around the house, this is an option for you. It's not an easy job to replace windows, but it may be easier than you think. You can use a YouTube video as guidance and have new windows in your home for a fraction of the price.