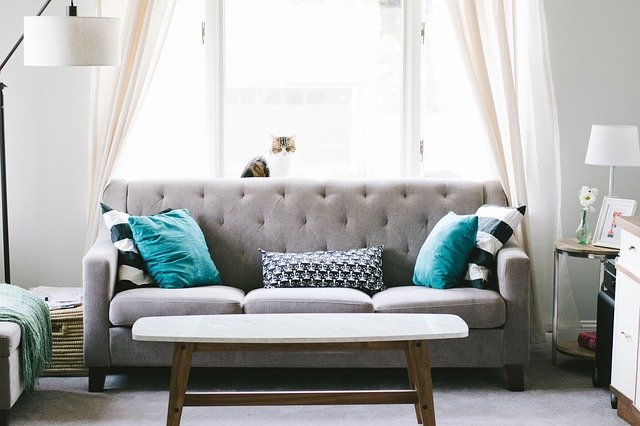 We all love to upgrade and update our homes now and again. Every so often it can be great for us to carry out a fun project in the home to spruce it up and make it look and feel fresh. Today we are going to take a look into some of the things you can do this weekend or in the next few weeks to make your home feel brand new and breathe some amazing life into the space.
Extend
We might as well start by going hard right? If you have a decent amount of money saved up, and you are looking to make an impact on your home in a big way… an extension could be a great way to upgrade your home. You can hire an aia architect or a similar professional to help you with the project and this can be a good opportunity for you to brighten up the kitchen and make a larger hosting space for you and your family and friends. It might take a little more time to complete the project, but the summer is a great time to do a project such as this and it will make a huge impact on your lifestyle.
Create an allotment
If you have green fingers and you enjoy planting flowers and growing things in your garden, an awesome choice this year could be to build an allotment and grow your own fruit and vegetables. An allotment can include seasonal pieces and you can have a variety of fresh fruit and vegetables which you can enjoy all year long for a healthy and varied diet. Find the perfect corner of your garden, invest in Propel Pressure Cleaning to clear the way, and set up your ideal fruit and vegetable patch. This will be a wonderful hobby for you in the spring and summertime.
Wall mural
If you are looking for a project which will take hardly any time at all, a wall mural design is a great option for you this year. To create a simple patterned wall you can use frog tape to cover a white wall and create triangles or other shapes over the space. Then choose 3 colors and paint inside each triangle, creating a pattern on the wall. Once dry you can remove the tape and you will have a stunning pattern on your wall.
Breakfast bar
One of the best things you can do if you enjoy having your family over and hosting get-togethers is to build a small breakfast bar in the kitchen. A breakfast bar can be the ideal place for your family to gather in the mornings and they will be able to enjoy your company as you cook a meal. It is a fun way to bring you all together and you can have fun picking out bold coloured stools for the space.
Gazebo
If you have a lot of space in the garden and you want to be able to enjoy the sunshine all summer long in a comfy spot, a gazebo is the ideal addition to your garden. You can create a gazebo easily with planks of wood and you will even be able to paint the frame a bold colour and decorate it with hanging baskets or a climbing plant such as a wisteria. A gazebo can be the ideal place to set up your table and will be the perfect hosting spot for summer parties.
Conservatory
If you have ever considered extending the back of the house but you don't want to put in all of the work, a simple solution for this is to buy yourself a conservatory. The great thing about a conservatory is that it is made of glass and will let all of the light from the outside of the home. You can install sliding doors which open up from the kitchen and this open space can be a perfect spot for those chilled out Sunday afternoons.
Under stair storage
For those of you who may not have a lot of space in the house to utilize, this storage tip is a DIY you need to try this weekend. Instead of storing your shoes in the porch or in a cupboard, you can install a drawer into every step in the house and store them, as well as books and other small items, in here! It is a perfect way to use the little space you have and it will allow you to keep your home looking tidy and clean all the time.