Moving home doesn't come for free. In fact, it can be more expensive than you might think. This is doubly true when you don't think about what steps you can take to control those costs ahead of time. For that reason, we're going to look at a few errors that you don't want to make when it comes to moving, and just why they can be so costly.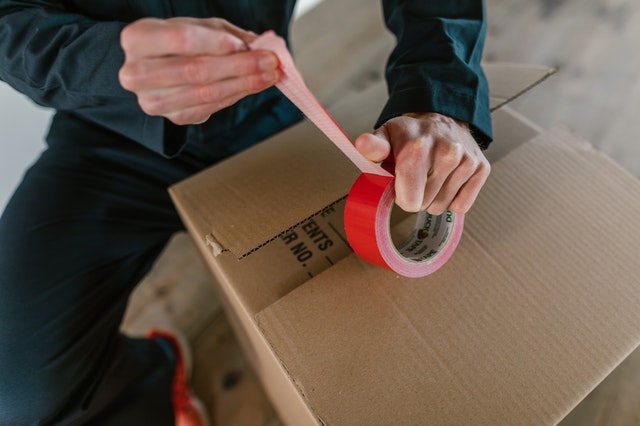 Not having your home inspected before you move in
This is a tip that you should hopefully learn before you sign any dotted lines and start paying any money. Make sure that you have your home inspected, by a professional, not just by your own eyes or your estate agent. This way, you are more likely to spot the lurking issues in the home that you might otherwise have to pay for through costly home repairs. This can encourage the seller to either make the repairs themselves or lower the price so it's easier for you to fit it all in your budget.
Not hiring your movers well in advance
Movers tend to be in pretty high demand through most of the year, and this is especially true for Spring and Summer. If you have a move-in date, then hire the right services, whether it's house or apartment moving when you can. Otherwise, you might see their services getting more and more booked up as the time approaches. The more demand for them, the more expensive they are likely to be or the fewer choices of movers you might have at your disposal. Additionally, if you have a vehicle to transport, you can look for car moving companies either online or in your locality. You can ask them to provide a vehicle transport quote so that you can compare and choose a service to reduce the expenses.
Not taking the time to downsize your move
The costs of moving your possessions are going to get a lot higher if you have to make use of a larger vehicle or more than one vehicle to move everything. However, you might not necessarily need to do that. Instead, you can look at what items you can donate, recycle, get rid of, or even sell online to offer a little extra cash towards the moving fund. You can save on space, which can reduce the overall costs of moving. Even if you're moving the items yourself, you can save on the fuel expended by making your vehicle's load lighter.
Failing to measure your new home
There are some items you might want to get rid of because you don't have the space or need for them, but what about new furnishings for the new place? Sometimes they are essential but if you don't measure your new pad, it's all too easy to end up buying furniture that simply doesn't fit. You might be able to return them for a refund or for credit, but there are still associated costs, such as delivery and perhaps installation that you might not be able to get back.
You should always try to make sure that you manage the costs of moving as best as possible, but you should also ensure that you set enough aside in your budget to cover those costs. Both prevention and preparation are recommended.