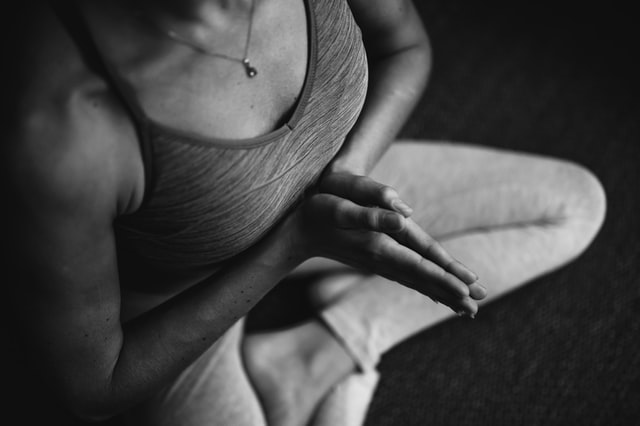 Becoming injured can be a traumatic and stressful experience. Depending on what type of injury you obtain, it may take some time to recover. During this time it's important to support your physical health as well as your mental health. Gentle exercise is often the key to recovery, particularly if you've experienced a sports injury. To start feeling better today, consider these four low-impact exercise ideas.
1 . Yoga
If you're recovering from an injury, yoga is a fantastic rehabilitation exercise. Using a yoga practice you can gently stretch your muscles, and build strength over time. Studies show that yoga is a fantastic form of pain relief, it helps the body to relax and release endorphin levels. If you're recovering from an injury it's best to start with a gentle style of yoga such as Yin or Hatha. Better still, you might try a restorative yoga class, these tend to be aimed at post-injury recovery.
After you've recovered from your injury, you could try doing strenuous poses to improve your stamina, bone density, and muscle strength, as well as to control your body weight, lower your blood pressure, and relieve stress. For example, you could try ashtanga yoga, which is believed to be great for athletes and people looking for a good workout. Ashtanga, like most hatha yoga styles, focuses on breath, poses, and meditation. It can also help mentally and spiritually by increasing mental clarity, calming the mind, and improving concentration in daily life.
Pilates
Pilates is another great option for post-injury recovery, it's a low-impact activity, designed to improve flexibility, strength, and postural alignment. It's a fantastic exercise for rehabilitation because it helps to improve posture and agility while strengthening your core. Pilates can help to align the pelvic muscles and the spinal cord, helping the body to prevent potential strains and ailments. If you are recovering from an injury and want to try out a pilates routine, it may be best to first consult a doctor or a physical therapist like the ones at Pursue PT in Hoboken, NJ, or closer to you. Knowing what kind of exercises you can and cannot do, plus the benefits that therapy provides, can help you recover better and not injure yourself further.
Swimming
When your body is recovering, it can be difficult to do any activities that are too strenuous. Swimming is a gentle and therapeutic activity that is perfect for recovery. Research shows that swimming can promote recovery from bone and joint problems. It's particularly helpful for back pain. Swimming is helpful to improve conditioning and reduce impact at the same time. According to the American College Of Sports Medicine, swimming is one of the best rehabilitation exercises for injured tendons, ligaments or (Dignity Health, 2015).
Walking
Walking has plenty of health benefits, including, you'll improve your cardiovascular health, boost energy levels and increase muscle endurance. If you're recovering from an injury, it's best to get advice from a doctor before you start hiking. Your doctor will be able to provide a detailed rehab plan, to support a safe recovery. Gentle exercise is usually the best way to heal the body.
General injury recovery tips
When you first become injured you might require urgent care, once you've seen a doctor, you'll be provided with an injury treatment plan. Make sure that you follow the plan carefully, if there's anything that you don't understand, remember to ask questions. To aid your recovery, take on board the following simple tips:
Nourish your body with all the right foods, focus on protein-rich foods, leafy greens, and fruits that contain vitamin C.
Use

self-care

practices to reduce your stress levels (meditation or writing in a journal can be helpful).
Set yourself small goals, and be patient, recovery can take a little time.

Consider TRT Online from Recovery Delivered

 and other online delivery specialists to help with recovery.
With the help of these four tips, you'll support your post-injury recovery. For further support, contact your physiotherapist for advice.