So you've met the man or woman of your dreams, and now it's time to say "I Do." You know that there are wedding planning videos for bridesmaids everywhere, but none of them address the real issues at hand: what do you need to do? The truth is, they explain very little outside of sending invitations and securing appropriate transportation for your friends and family. This article will help you understand how to handle all of those items that seem daunting when looking through Pinterest boards or wedding websites.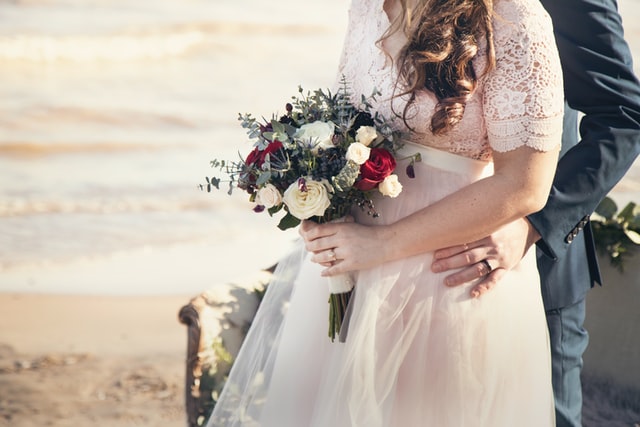 1. Save The Date
You should first send out save-the-date cards as soon as possible after selecting a date. Because venues often book up several months in advance, make sure everyone has a fair amount of time to prepare. For the guests that live out-of-town, send them at least six months ahead. You can include your wedding website on your save-the-date cards-this will be an excellent place for family and friends to get the latest updates and RSVP quickly.
2. The Venue
You'll want to let everyone know where you're getting married by including the location on your invitation or save-the-date card if you want an intimate ceremony or reception with just friends and family. You could search for a Wedding Venue in Dallas, TX, or wherever you're planning to get married, and start preparing to book it. If there's somewhere special in mind, start looking for venues as soon as possible – months before your wedding date if hiring staff is involved or during winter/spring if it isn't. Also, factor in the time of year; popular venues book up quickly during the summer months.
3. The Theme
A theme can add a lot of personality to your wedding, but be aware that it might limit your choices regarding decorating, menu items and the design and layout of the wedding program. Check out the wedding programs from MagnetStreet for some inspiration. If you're having trouble deciding on a theme, take some time to think about what kind of atmosphere you want: romantic, whimsical, rustic? Once you have an idea, start looking for decorations and colors that match. Pinterest is an excellent resource for finding unique ideas and themes.
4. The Decorations
Even if you're not having a themed wedding, decorations are still essential. They can set the tone for the entire event and make your wedding unique. Start thinking about what kind of look you want and begin collecting ideas as soon as possible. If you're hiring a professional, make sure to give them a general idea of what you want and how much you're willing to spend. They can help you choose the perfect decorations for your venue and theme.
5. The Flowers
If you're having trouble picking a color scheme or your venue is open to unique decoration suggestions, pick out a color and ask the florist for ideas. If this feels overwhelming, Pinterest has some great boards on wedding flowers-search "wedding flowers," and you'll see a long list of options!
6. The Color Scheme
Choosing colors for your wedding can be fun, but it's essential to start thinking about it early on so that everything-invitations, flowers, tablecloths, etc.-matches. You might want to consider using colors that coordinate with your theme or simply select shades that you love. Don't forget to consider the time of year; darker colors can seem unhappy in the summertime while lighter colors can be washed out in the winter.
7. The Menu
Food is a big part of any wedding, so you'll want to start planning your menu as early as possible. If you're hiring a caterer, they can help you develop ideas and pricing, but be sure to give them an idea of what you're looking for. Do you want a buffet or served meal? What kind of cuisine? Will there be any dietary restrictions? Don't forget about drinks, either-will there be a bar, and if so, what type of liquor will be served?
8. The Wedding Cake
The wedding cake is often one of the most photographed items at the event; it's essential to choose wisely. Not only should it be beautiful, but it should also taste great. Start looking for a baker as soon as possible, and be sure to taste several cakes before making a final decision. If you're having a themed wedding, make sure the cake matches the theme and style.
9. The Photographer
Your photographer will be with you throughout your wedding day, so it's essential to choose someone you feel comfortable with. They'll be capturing all of your big moments, so you'll want to make sure you like their style. Ask to see some of their previous work and get references from friends and family.
10. The Music
Music sets the mood for any occasion, and your wedding is no exception! Start thinking about what type of music you want early on and start looking for a DJ or band. Not only will they play music during the reception, but they can also take requests throughout the night. If you don't want to hire a professional, consider using Spotify or other online services and setting up an account with your wedding hashtag that guests can use to request songs.
11. Wedding Dress
A wedding Dress is a vital part of marriage as it symbolizes the purity and beauty of every woman. Today, a great deal of freedom is given to women when choosing their wedding dress, regardless of its color, composition, shape, or style. Thus, modern designers offer traditional wedding designs and custom bridal boutique that fits the taste of every bride.
12. The Groom
First and foremost, your groom is the one that's going to be standing next to you throughout the entire process. You would do well to get on his good side. Start with a simple thank you gift such as flowers or a nice bottle of wine. If you're looking for something more personal, consider making him a mixtape of songs that remind you of him or some other meaningful message.
The Best Man
Unlike your groom, the best man won't be standing by your side for most of the wedding process. However, you can rest assured that he will undoubtedly make an impact on the big day. Please start thinking about what gift would be appropriate, and don't forget to include him in all of the planning stages. He'll need to know where he's supposed to stand and when so that it all goes smoothly.
The Groom's Parents
It's always a good idea to thank your groom's parents for all of their help and support. Start by sending them a formal thank you note, but don't stop there! Plan a small gathering or party after the wedding so that they can celebrate with you and your new spouse. They'll appreciate the effort, and it will give you a chance to get to know them better.
13. The Bride
You've gone through this process together, but it's essential to acknowledge your bride on her special day. Start with a thank you gift such as flowers or a nice bottle of wine and if you're looking for something more personal, consider making her a mixed cd of songs that remind you of her or some other meaningful message.
The Bridesmaids
Like the best man, you'll want to give your bridesmaids an idea of their responsibilities-especially if they're responsible for any minor tasks like decorating or taking care of favors. It never hurts to offer them some form of compensation or thank you gift. Flowers are always lovely, but a gift certificate to their favorite store or a day at the spa would be just as appreciated.
The Bride's Parents
Like with the groom's parents, it's important to show appreciation to your bride's parents. This could take the form of a thank you gift (perhaps handmade?) or an invitation to join you for a post-wedding dinner or celebration. They'll be glad to know that their efforts were appreciated and that you're looking forward to spending more time with them.
14. The Family
Remember: weddings are about celebrating two (or more!) people and their families coming together. Make sure that everyone feels welcome and appreciated throughout the planning process and on the big day itself! If someone is giving a speech at the reception, be sure to thank them beforehand, so they know how much you appreciate their time.
15. The Ceremony
Your wedding ceremony is one of the essential parts of your day. It's where you make your vows to each other and officially become husband and wife. Many couples choose traditional religious traditions, but there are plenty of themed wedding ceremonies-ask around! Be sure to discuss what kind of ceremony you're hoping for with your celebrant or officiant, as they can help you plan it out. You'll also need to decide whether you want to have a big or small ceremony. Maybe even getting Eloped is an option more suited to you and your partner! That said, some people might prefer a big wedding ceremony. It's all down to personal preference!
16. The Vow
Don't forget about vows! They're usually said in front of everyone, so make sure you take the time to write them yourself even if it's not traditional (e.g., "I promise…"). You'll want to talk with your partner about what kind of vows you'd like-religious or not religious? Short and sweet or long and sentimental? Them down ahead of time, so you don't get nervous and forget them on the big day!
17. The Wedding Party
Last but not least, don't forget about the members of your wedding party. Thank them for all of their help in making your day perfect. A simple thank you card is always lovely, but if you want to go the extra mile, consider throwing them a small party or gathering after the wedding. Bridal showers and bachelor/bachelorette parties are always a good time! Of course, you can even throw them a party before the wedding, and have your groom take his boys out for a good time too. If you are looking to make it a little extravagant and go the extra mile (maybe with strip clubs and fancy hotels included), then look for bachelor party Destinations Usa and plan a big party!
So, There You Have It!
Weddings can be enjoyable to plan, but many things need to get done. The more time you give yourself, the more details you can work out, and the more likely it will go smoothly. If you're planning your wedding, make sure everyone knows who they should contact and when so they know what's expected. Good luck with the planning, and we hope this guide helps!