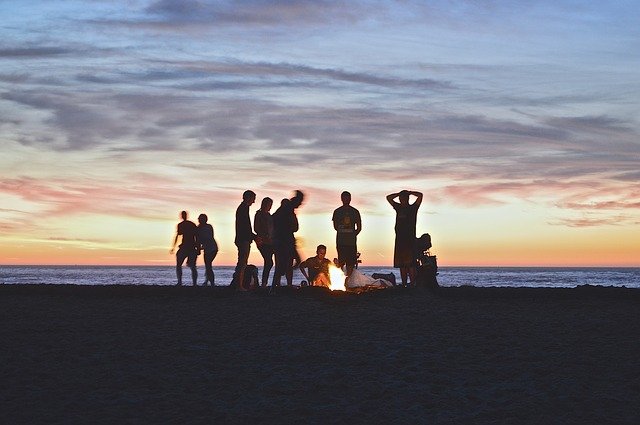 Image Credit: Free-Photos from Pixabay.
Going on a camping trip pretty soon? Are you sure you have everything looked after? While that may be the case, there could be a few things that you're overlooking. It's worth making sure that you haven't.
Like any other holiday, it's worth having a checklist of all the things you need to purchase, such as bandages and cold medicine, or keep in mind before going on a camping holiday. Doing so as early as possible should help you make sure the camping trip is enjoyable.
Since that's the goal of the holiday, you'll want to keep a few things in mind.
Top Ways To Make Your Camping Trip Enjoyable
Go At The Right Time
If you've gotten the urge to go camping, you might want to book a trip for sometime soon. That mightn't be the best option. If you book early, it could save you a lot of money. You'll also need to put some thought into when you'll be camping.
Some times of the year will be too cold to go, so you'll need to avoid these. On the flip side, going during peak camping times could be quite expensive. You'll need to find a balance here and find a time that offers you good weather that doesn't break the bank.
Keep The Bugs Away
Bugs and insects will be one of the largest issues when you go camping. That can be quite easy to overcome, however. Getting a mosquito magnet and a few bug repellents or traps could be all you need. An all-in-one spray could also be a way of getting rid of the bugs.
Using these in key areas will be recommended. You should focus primarily on your tent and sleeping back, as it could be impossible to completely get rid of bugs outside. You should use these as soon as you set up your campsite to save yourself from any issues.
Don't Sweat The Small Stuff
With all the things that you could need to bring with you, it's easy to get a little overwhelmed. Don't let this happen. There are a few things that you shouldn't have to worry about. Forget the toothpaste? That's fine. Just make sure to brush when you get home.
Once you have your essentials, such as clothes, food, a tent, and a sleeping bag, you shouldn't have to sweat the other stuff. As beneficial as many other things can be, these will be optional extras.
Don't worry too much if you forget to pack them. In some cases, you'll be able to pick them up at a nearby store.
Wrapping Up
Planning a camping trip can be a lot of effort. It'll be a lot more than booking somewhere and traveling there. You'll have quite a few things to bring with you and consider. It's recommended that you have a checklist for this.
When it comes to packing, that'll be quite helpful, as it'll make sure that you don't forget to bring anything with you. Used with the above, that'll help you make your camping trip enjoyable.
Once you have that done, there shouldn't be anything stopping you from having a good time.