If you've just bought a home but it's seen better days, you're probably wondering how to update and upgrade it. Old homes are a tough challenge when it comes to renovation because there are lots of outdated aspects that you want to get rid of, but there are often also lots of great period features that you want to retain and respect.
Finding that balance and making the most of the property's age and history while also bringing it up to date and fit for modern habitation is what you'll need to get right. And we're going to talk today about precisely how you can do that.
There are lots of ways of upgrading and updating your old home, whether it's new to you or if you've been living in it for a long time. We're going to talk today about the most useful ideas that you might want to make use of, so read on now and find out more.
Start with Cleaning and Decluttering
The best place to start when it comes to upgrading and updating an old home is with the basics. That's especially true if you're just moving into the home for the first time. You should start by cleaning it from top to bottom, as this will rid the home of the dirt and grime that you won't want to be dealing with later on as you decorate. If you've been living in the home for a while already, the focus should be on decluttering it and getting rid of anything that's not contributing much beyond taking up precious space.
A Fresh Coat of Paint Can Go a Long Way
You should never underestimate how much of an impact a fresh coat of paint can have on a property. If the home is generally in good condition but it's just been left to deteriorate a little in terms of the finer details, starting with a fresh coat of paint is a good idea. It'll immediately make the home feel more like new and much more refreshed than it otherwise might. That can only be a good thing, and it'll provide you with a basis on which to build and implement further improvements.
Spruce Up the Front Exterior
It's a good idea to think about how your home looks from the exterior as well. After all, this is the thing that people will look at and see when they're first arriving at your home, so it certainly makes sense to make it look great. Old homes tend to be neglected over time, and that can lead to deterioration and wear and take hold on the property's exterior. That's obviously not what you want to happen, so it's a good idea to put some effort into cleaning and freshening up the exterior. Decide on what you would want to be the look of your house and add accordingly. For example, if you are going for a modernized look, you could maybe consider adding some premium leather lounges to your patio and a fresh coat of paint to liven up your outdoor seating area!
Create More Open Spaces
Creating more open spaces throughout the home is a good idea if you want to create a more modern feel. Many older homes are more segregated and have a number of small rooms. They don't tend to embrace the open-plan style that's so prevalent and appealing these days. When it comes to adding additional space, you can check out garden rooms. They might be the perfect solution for a private space. And, if you want to make sure that the home is light and airy, an open plan design is usually the best to go for, so think about how this might work inside your home. And, if you want to make sure that the home is light and airy, an open plan design is usually the best to go for, so think about how this might work inside your home.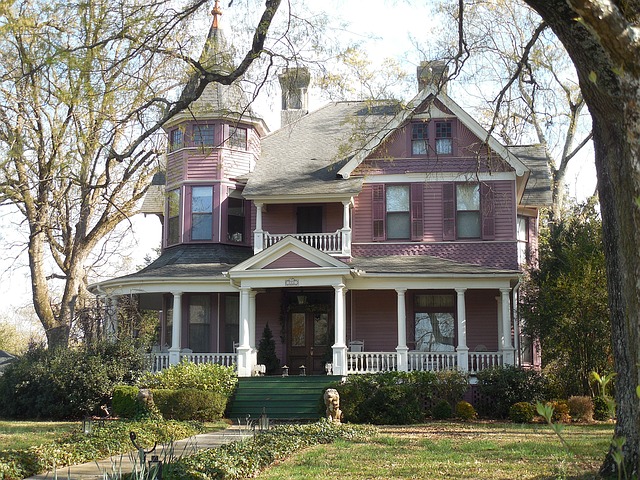 Modernize the Bathroom
The bathroom is generally considered one of the most important rooms in the home, and it's certainly a room that you'll want to work on if yours is outdated and has seen better days. A modern bathroom suite with a rainfall shower will completely change how the room functions and how you use it from day to day. Think about how you can modernize it in an affordable way, such as looking for a large vanity that will organize your bathroom and save more storage to make it neat and clean at all times. It's often most effective and affordable to hire one company to renovate the entire space for you if you want a complete change.
Install Modern Windows
Replacing old windows with modern windows, something you can get done with the help of window replacement Aurora CO company (or a similar one in your area) can be a good idea when renovating an old home. Old windows don't tend to offer much protection from the outside elements, and that can be a problem in the summer as well as the winter. That's why it's a good idea to find a good window replacement company that can help you to install these modern windows. You can often do this while retaining the frames if they're of particular importance in terms of the property's overall historical importance or original design.
Update the Drawers and Cabinets
If you don't feel like you need to replace the entire kitchen, one of the things you can do to improve the space and make it feel more up to date is simply upgrade the drawers and cabinets. Doing this is definitely a good idea as it's a relatively cheap and affordable upgrade, but it nonetheless looks great and makes a big impact on how up to date and modern the room in general feels, and that's exactly what you should be looking for.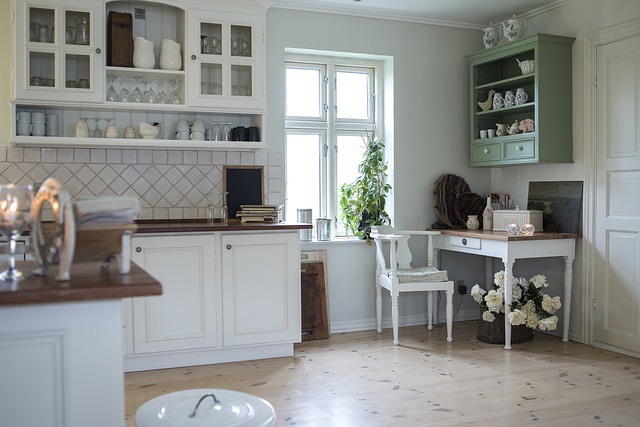 Have the Roof Assessed and Improved
The roof is one part of the home that you won't want to neglect. Any home that's ageing and that's seen better days is likely to have some issues in the roof area. After all, this is the part of the home that offers protection to everyone inside it and it's a vital part of the home's overall structure so it's condition certainly shouldn't be ignored. Have it properly assessed so you can get an idea of which changes, if any, need to be made.
Have Modern Insulation Installed
If the home hasn't had new insulation installed for quite some time, this is something for you to think about and consider. Good insulation is invaluable in the winter months, and you should take the opportunity to install it as soon as you move in. That way, you'll feel a lot warmer during the winter, and you'll also make the home much more energy efficient, as that's something that's often lacking in older homes that haven't been updated in a long time. If you choose to do so, it is better to first explore Barnes Petroleum Products or items from some other company in your area that might prove helpful.
Ensure the Tech and Wiring Matches Modern Expectations
You'll want to make sure that the electrics and wiring throughout the home are safe and up to modern standards. If that's not the case, you'll need to hire a professional and qualified electrician who'll be able to carry out the upgrades needed for you. These days, we all rely on modern appliances and tech, and being able to use them easily and safely is vital in just about any home. When the wiring is sorted out, you can start to think about which tech upgrades you want to make as well.
Landscape the Garden
It's also a good idea to have the garden properly landscaped if you want to make the most of every inch of your property. The home itself is just one part of it and the garden can be just as important, especially during the warmer months when you want to spend more time outside and enjoy the outdoors. Hire a professional landscape gardener who can get the garden back under control and looking better than it ever has before. It's an investment that's more than worth making.
As you can see, there's no shortage of ways in which you can upgrade and update an old home that's seen better days. Be sure to make the most of any old features and historic aspects of the home and incorporate those with the more modern ideas discussed above. The results can be stunning.