I love to be outside. Feeling the summer heat. It is just a mood booster for me.
But, when it comes to bedtime, I need to be cold. I cannot handle sleeping in the heat.
Thankfully I discovered ELEGEAR – ARC-CHILL and their line of cooling products.
Coupon Codes
 Elegear bamboo cooling blanket: COUPON: 10% J5ATISYA end date: 2021/12/31
Elegear Cooling Mattress Protector :COUPON: 10% S6WOCMSL end date: 2021/12/31
I switched over from a basic top sheet to a bamboo cooling blanket from ELEGEAR – ARC-CHILL. It is a HUGE difference. I was a slightly on the edge of non belief, but I am so glad their products actually work!
Their cooling blanket is a perfect lightweight blanket for all seasons. The way bamboo bedding can keep you warm enough without causing you to wake up overheated and sweating during the night. The sheen of the bamboo fibers and the small geometric pattern of the knit are very attractive. It's pretty enough to be a decorative throw. It's also an excellent extra layer for your bed.
This Bamboo blanket is naturally breathable, fabric weaving structure has a gap, moisture wicking and thermal regulating. It can keep your body snug and dry all night long that will have you waking up feeling rested and refreshed every morning.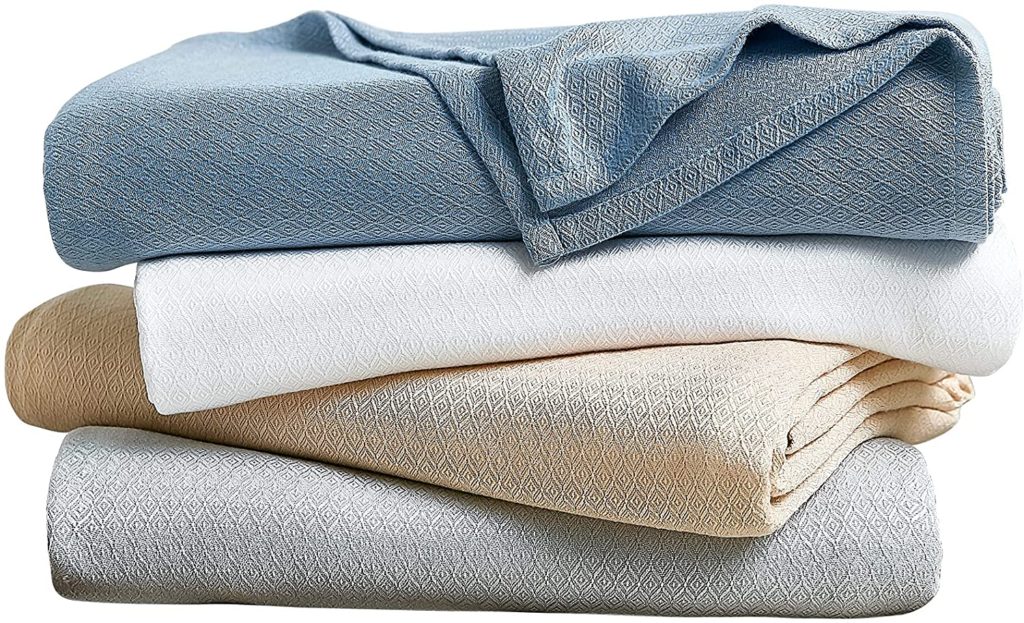 Another crowd who can really appreciate a cooling product are the menopausal women. Doctors think that the change in estrogen levels cause a reaction which leads to sweating. I am starting to get night sweats from pre-menopause.  It stinks, and its gross. Waking up wet is awkward and embarrassing. Now you can help but a damper on your dampness by using a a cooling mattress cover from Elegear.  Elegear Cooling Mattress Protector is made of a Japanese Arc-chill Super Cool Technology Fabric. This technology can absorb human body heat and reduce skin temperature by 2 to 5°c. This product currently comes in two sizes: Twin/Twin XL and Queen. his deep pocket twin fitted sheets are designed for twin and twin xl mattress pad up to 18″, most suitable for 14″. The elastic stretch design allows the mattress cover to fit your mattress perfectly. Thankfully their products are machine washable and easy to care.
If you are considering trying a cooling product I sincerely suggest using this brand. The blanket is soft. It is pretty. But above all else, it works! I have gotten better sleep since switching to these blankets. They make perfect gifts for kids going to college, a mom who just had a baby, a holiday gift for your cousin…anyone can appreciate a cooling product.