Investing in a family home in which you can raise your children and form long lasting memories is such a big step that takes considerable thought and planning, so naturally you want to do everything in your power to protect your purchase. Luckily, maintaining your family home for years to come needn't be as tricky as you might expect, as battling against the elements to keep your property perfect both visually and structurally can be a breeze when you know how. So, if you're interested in finding out more, then simply read on to uncover some of the best tips and tricks that you can make the most of today to maintain your family home for the foreseeable future!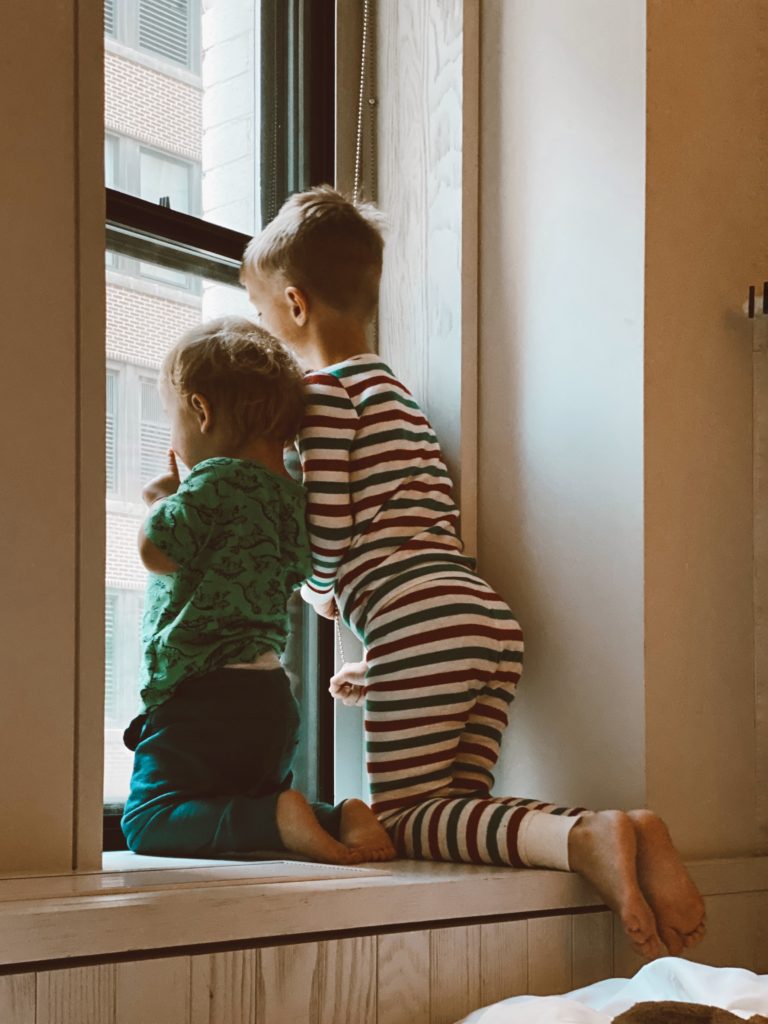 Start From The Top
A large proportion of property issues stem directly from the roof of a home, as having a single problem at the top of your house could lead to a seemingly endless supply of issues below. A missing roof tile or a clogged gutter could lead to catastrophic flooding when the harsh rain rolls around, and you risk facing damp and other dangers that can negatively impact upon your families health. Regularly checking in with a certified rooferis an essential step, as you need an expert to climb safely onto your roof in order to spot any signs of damage or decay. Making sure no hanging branches are within 3 feet of your home and roof is also key, as strong winds could cause the tree to hit against your home's structure, likely leading to further damage. In case of damaged roof elements like shingles, eavestroughs, sidings, and gutters, you can consult professional roofing and eavestrough services to get quotations on repair or replacement expenses.
Invest In Quality Windows
The windows that your property has can influence a variety of different aspects of your home, from its strength to its security and even energy efficiency. Utilizing low quality windows will mean that any heat will disappear outside during the winter months, encouraging your home to feel the chill like never before. Low quality windows can also be broken or even removed easily, as they do not contain the standard security features that modern windows utilize. Making the decision to invest in high quality windows can encourage a dramatic change inside your home, so it's most definitely a worthwhile investment. You may also benefit from the addition of shutters, as you can choose either wooden or metal window covers that close over the exterior glass to act as a much stronger barrier in between your home and the outside world. These shutters can be used to block out wind or stop the burning sun, as well as allowing you to open the windows without directly accessing the outdoors for a cool breeze whenever you need it.
Doors protect your family by keeping strong winds and cold air out. It is part of home maintenance to check that all your doors, especially exterior ones, are functional and sturdy to withstand weather conditions. For example, if you have a wooden front door, you need to clean it regularly, albeit carefully and keep it weatherproof. Aside from the elements, doors also protect your family from people with malicious intent. Update your door locks, especially those worn-out ones, to upgrade your home's security. You can test the locks using locksmith tools to ensure they work and serve as a deterrent against break-ins.
Protecting your family home from the elements has never been so easy when you can utilize some of the amazing tried and tested tips and tricks that have been carefully described above. There's no time like the present to adapt your property to suit your loved ones needs and keep them as safe as can be, so what are you waiting for?