More and more people are taking the plunge and setting up their own business. Running a company is never easy but it can be exhilarating, rewarding and lucrative. If you're an aspiring entrepreneur, and you're keen to get started with B2B sales, here are some top tips.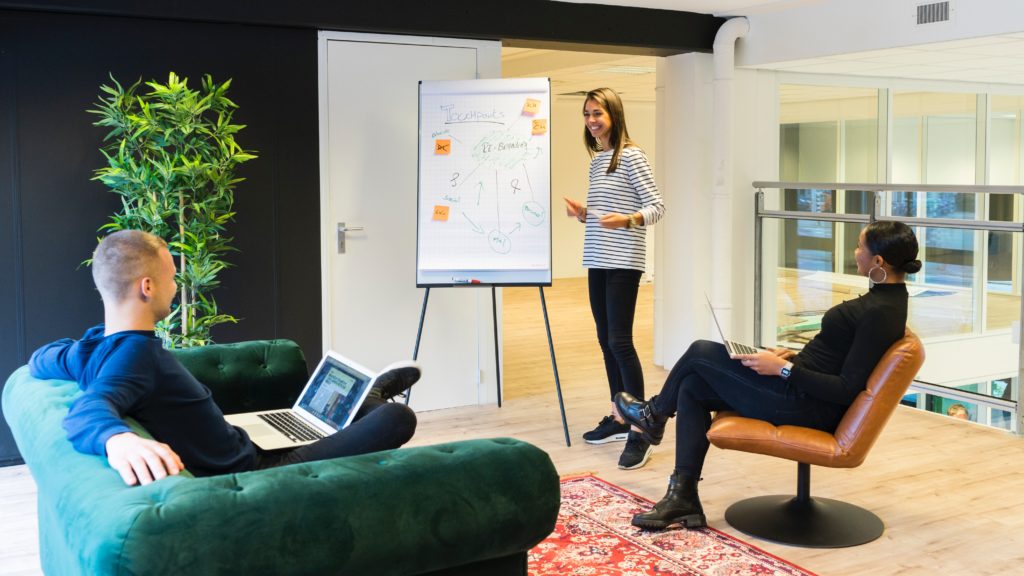 Image credit: https://www.pexels.com/photo/two-person-listening-to-woman-standing-beside-poster-1647919/
Research, research, research
Research is critical when launching a business and putting a plan together. Before you devote time and energy and invest money in a new venture, it's essential to make sure that there is a demand for the products or services you sell and that you are aware of the competitors already making waves in the industry. You may find things like this TURF analysis tool useful to help you analyze sales figures, look at market growth and see who is buying the types of services and products you offer, how much they are paying and what companies are offering. Businesses can also make use of API integration to streamline the functioning of enterprise systems. Considering mulesoft partners or similar API integration service providers can help you build a dynamic application network so you can adapt to change, deliver a seamless customer experience and grow your business.
Define your ideal customer
Whether you sell to consumers or other businesses, it is incredibly beneficial to define an ideal buyer. If you know exactly who you are trying to target, you can streamline your marketing and sales strategies and focus on creating high-quality leads. If you are eager to sell to other businesses and organizations, start looking for potential clients and get to know prospective customers. Use the findings of market research to create targeted marketing campaigns and start contacting companies you think could be interested in the products and services you offer.
Work on your USP
Every new business will face competition. When you approach new customers or try to convert leads, it's important to be able to demonstrate and highlight the best features of your business and persuade the client that your company is the best choice for them. Work on a brilliant USP that sets your business apart. Think about what your prospective customers want or need and look for gaps left by your rivals. If you can provide solutions to industry problems or make life easier for companies while also saving them money and time, this will make your proposition stand out. One method to improve your USP ratings is to have a decent website. If you're running an eCommerce site, you'll want to make sure you have a responsive web design (check https://www.cefar.co.uk/ for more details). This will help you increase your sales.
Build connections
In B2B sales, it's often beneficial to build connections and establish relationships with other businesses and organizations. Supporting each other can boost both brands and increase client numbers and sales. Champion the clients you work with and ask customers to refer you to others. Whether you buy or sell products like a ccell cartridge, materials for making soft furnishings or tools and equipment for cleaning products, for example, or you provide services for other businesses, you can take advantage of strong, long-lasting relationships with partners, suppliers and clients.
Promote your business without being overly salesy
If after you have decided to learn more about how business consulting can help to aid with the running of a business, alongside selling products to other companies, you must remember that it is crucial to undertake extensive research. This research is important because it helps to define ideal clients and to create a solid business plan and marketing strategy that will up-sell your USP and promote your brand.
Every business owner wants to spread the word and tell prospective clients how fantastic their products and services are but it's crucial to understand the importance of striking the right balance. You want to be passionate when promoting your brand but you don't want customers to feel like they are being bombarded by emails or subjected to aggressive sales pitches. Highlight the benefits and unique features your business offers, take time to answer questions and provide any additional information requested by the customer and give clients a bit of time to reflect and make a decision.