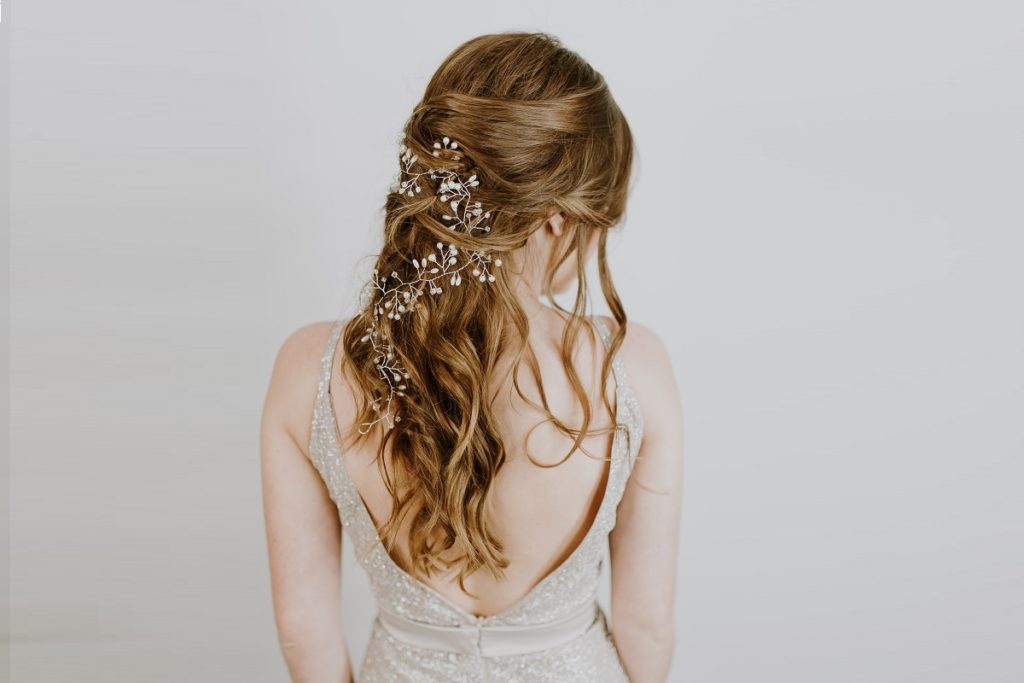 When it comes to your wedding day, one of the things you're likely quite focused on is how
to achieve the perfect hairstyle. Will you wear it up, down, curly or straight? Ultimately, you
want your hair to make you feel absolutely beautiful and pair perfectly with your dress and
make-up. If your hair isn't the right thickness or length you need for your chosen wedding
hairstyle, opting for hair extensions services (known to be provided by Hair Salons in Prescott Valley AZ and similar areas) could be the answer.
Why Use Hair Extensions On Your Wedding Day?
We've all admired the lush celebrity hairstyles we see on the red carpet, the reality is that these hairstyles are very rarely created without extensions. Extensions add fullness to hair and allow for more intricate up-do styles. This is perfect for wedding photography as it means you'll look gorgeous from any angle. Moreover, you may need a professional photographer at your wedding to accentuate your wedding look and bring out the extra effort you have put to get your hair done. For example, if the wedding is being organized in Portland, you can look for services to capture your moments with one of Portland's finest photographers. A wedding requires a lot of planning, including venue, photographer, decor, and catering but one of the most essential items is looks. You must look great and out of the world on your wedding day.
As for your hairstyle, you can also add a pop of color or balayage effect if desired. Having more voluminous hair on your wedding day helps complement your make-up and perfectly balance your overall look, so if you have a wedding photographer like JeffTurnbull, they'll be able to take close-ups and candids without you having to worry about thin hair or flyaways.
Types of Hair Extensions
If you've decided you wish to pursue hair extensions for your wedding day, the next step is
to decide which type is best for your desired look.
Human Hair Vs Synthetic
The first decision you need to make is whether you wish to use human hair extensions or
synthetic. ZALA hair extensions are made from silky soft Remy human hair. Remy hair
extensions are the optimal choice as they are silky smooth, premium human hair.
Human hair extensions last longer and look more natural than synthetic hair extensions.
Synthetic hair cannot be styled at high heat the way natural hair can and does not reflect
light or blend the way natural hair does.
Clip-In Extensions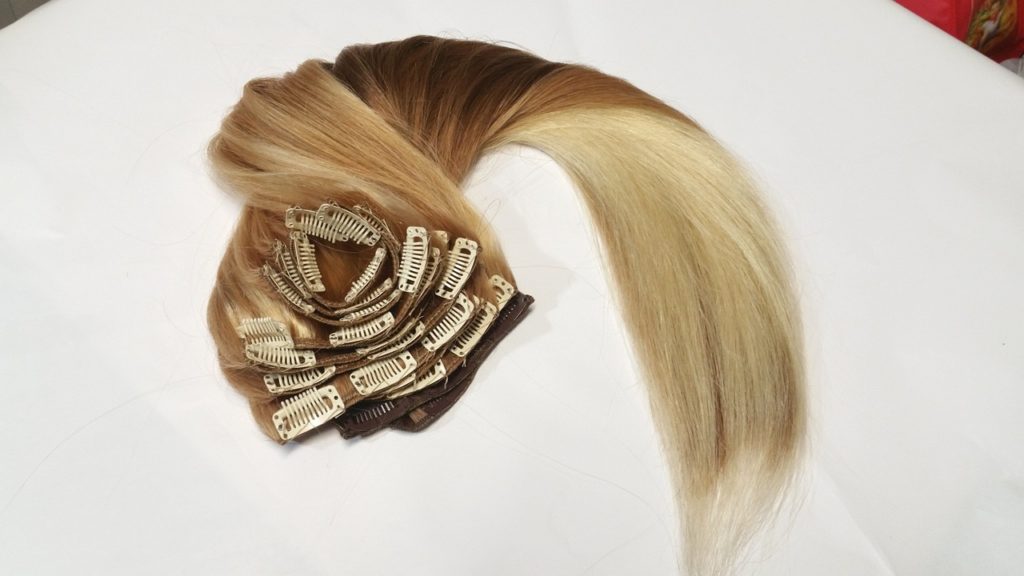 Remy clip-in hair extensions are temporary and use small clips to fix sections of hair quickly
and easily into your own. They are the least damaging extensions and can be removed and
put back in anytime without issue. Clip-in extensions are great for long boho style hair, but
not well suited to up-dos as the clips may be visible. With proper care, clip-in human hair
extensions from ZALA can last anywhere from three to six months.
Tape-In Extensions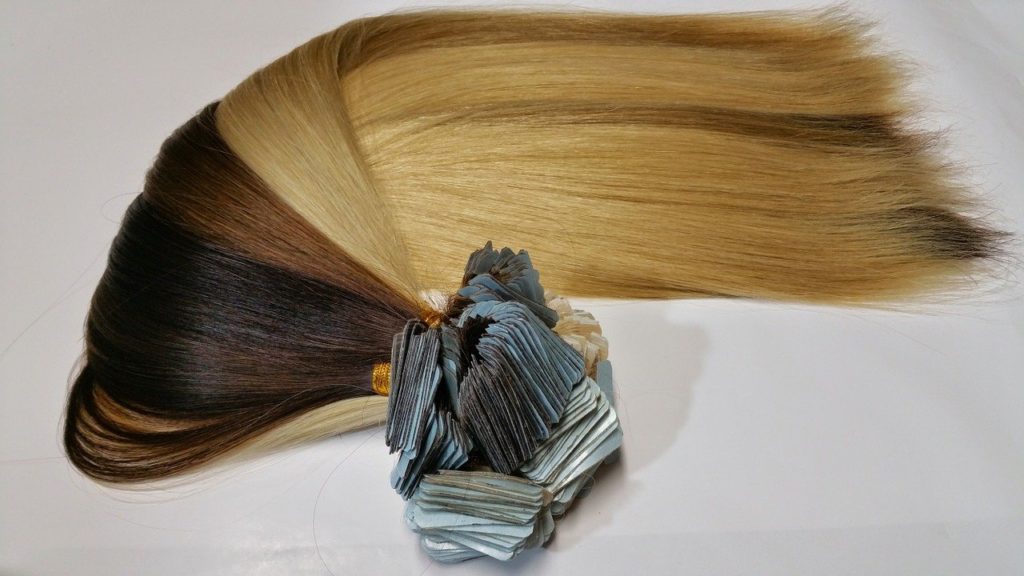 These semi-permanent extensions use tape to glue the hair sections to your hair with a
heated tool. They need to be placed by a professional to ensure they are properly lined up
and disguised within your hair. They also require professional removal whereby the glue is
dissolved. They last between four to eight weeks and can be styled up or down easily.
Weave-In Extensions
These wefts of hair come in various widths and thicknesses and can be sewn into your hair
(via a cornrow of your hair) or fixed in place using beading. A hairdresser needs to place
these weaves for you. It is best suited to those with thicker hair to hide the cornrows and can
stay in your hair between four to eight weeks to a maximum of four months.
Halo Extensions
Halo extensions use an ingenious method that virtually anyone can master. Using a single
wire with a weft attached, you simply fit the halo between the layers of your hair, much like a
crown. This blends seamlessly with your hair and can be used for both boho or up-do styles.
Halos last up to a year depending on how often you wear them and how they are cared for.
How To Choose The Right Hair Extensions For Your Big Day
Ultimately, the right type of extensions for you will come down to the type of hairstyle you
wish to wear on your wedding day. The best way to ensure the ideal extensions are chosen
for your hair is to speak with your hairdresser. They will be able to guide you to the right hair
extensions and ensure they are expertly fitted for the best results.
Aftercare For Your Extensions
If you've invested in human hair extensions and want them to last beyond your big day, there
are a few essential steps to care for them. This can help to ensure you keep them looking
great for as long as possible.
● Wash only after every 15-20 wears or when product build-up is obvious on the
strands. Leave them to dry naturally when possible.
● Use extension-recommended shampoos and conditioners.
● Use low heat for styling and always use heat protective products.
● In the case of weaves, ensure you are treating your scalp and deep conditioning to
protect your hair from the weight of the weave.
● Brush gently and in the natural direction of the hair.
Ultimately, extensions are the one beauty must-have for your wedding day that can complete
your look and allow you to achieve any hairstyle you have in mind. Shop 100% Remy hair
extensions with Zala hair extensions and achieve your perfect wedding hair.