If you have a very small home, then you will know how frustrating it can be to try and make sure that there is enough space for everyone. This is especially the case if you have kids. You may feel as though you just don't have enough boxes to store everything and that your whole home is cluttered. If this sounds like you, then you'll be glad to know that it's more than possible for you to turn all of this around by using a few simple tricks.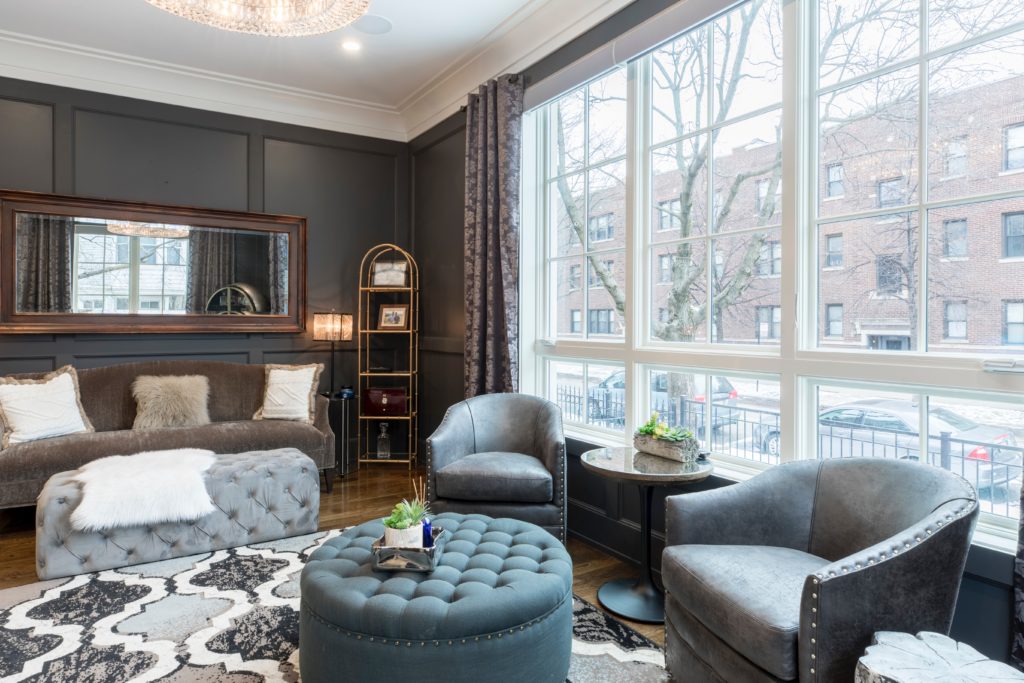 Hang your Curtains above your Frame
The first thing that you can try and do is hang your curtains above your window frame. If you are hanging your curtains across your windows then you may find that you end up making your space feel way smaller than it should be. If you hang your window treatment on the outside of the frame and put the curtain pole a few inches below the ceiling then you will soon find that this fools the eye and that it looks far more spacious. If your curtain rods have seen better days, then now may be the time for you to upgrade them. You can buy curtain rods sets online with ease.
Move your Furniture Away from the Walls
This may seem somewhat counterintuitive, but at the end of the day, you should try and move your furniture away from the walls or the corners of your room if possible. If you can do this then you will soon see that your space feels way bigger. At the end of the day, your stuff needs space too, and by floating your furniture you can help to make sure that this is the case. Just a few inches can make a difference, and it can stop your rooms from looking cramped much more than you realise.
Paint your Walls in a Light Colour
The wrong paint job really is the mortal enemy of a spacious home. If you need your home to look big, then try and opt for a lot of light and add some natural hues too. You can add shades of white, tan and even yellow if you want. This is the best way for you to incorporate colour without having to worry about it being too overbearing in terms of the general scheme of the room.
Add Mirrors across from your Windows
Want to make your space seem way bigger, instantly? Then you should know that this all starts out with mirror placement. If you can place a mirror across from a door or window then you will be able to get a glimpse of the outdoors. This will make your space seem much more open and it will also help you to reflect more light. If you have a large mirror then you do need to make sure that you keep it clean. If you can do this then you will soon find that you can make the space seem way more comfortable and cosy.
Use Sheer to your Advantage
Those dark curtains that you have up right now won't be doing your home any favours. If you are eager to make your home feel much bigger, then you need to try and maximise the amount of natural light that you have coming into your home. You also need to try and use sheer curtains to your advantage if possible. The natural light that passes through the sheer curtains will help you to exaggerate the space you have, and it will also make it feel way bigger than you think.
Add some Bookcases
Freestanding bookcases may seem very convenient. If you want your space to seem bigger than it is then a built-in bookcase can serve you very well. They are recessed into the wall and this can save you a lot of valuable floor space. You may even find that they can keep you from keeping too much clutter around. If you want to take things to that next level, then make sure that the wood you choose matches in with the rest of the room. If it doesn't then try and make sure that you paint it instead. Painted bookcases that are lighter in colour can really help you to reflect a lot of light.
Of course, it's very easy for you to make a huge difference to your home if you follow this guide and if you take your time, then you'll soon find that you may even be able to add value to your property too.