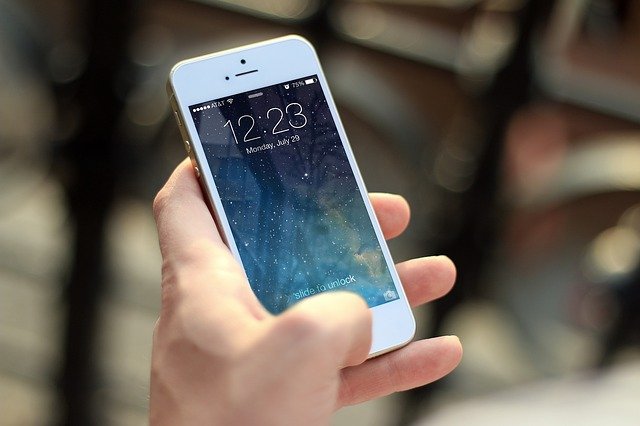 There are many sophisticated yet easy-to-use personal finance management tools that will ensure you are making smart moves with your money. Apps give you full visibility regarding everything from cash flow forecasts to investment performance so that you can handle your financial affairs with confidence and plan for a more lucrative future. If you need additional help with your finances, you may want to look into some top-rated financial advisors so you can be assisted with choosing what you can do with your money and how you can use/save it.
If you want to purchase your first home, it makes sense to use one of these apps to help you accumulate the funds needed. There are plenty of other useful tools as well, including this Home Buyers guide To Buying Well and other helpful sources from industry experts.
The best apps are available on iOS, Android and Windows devices, so you can access them anytime, anywhere. However, you don't always need to download an app to your phone to help you manage your finances. You could simply use the Microsoft Excel app on your laptop or phone to accomplish this. You may need to familiarise yourself with Excels financial functions, but that is it. You might not need to learn anything extra. The XNPV function in Excel, for example, is a financial operation that can compute the net present value (NPV) of an investment using a discount rate and a series of cash flows that occur at irregular intervals. So, if your phone doesn't have enough storage to support an additional application. You only need to learn a few additional Excel formulas and functions to manage your finances, and you'd be good.
Anyway, it has never been easier to monitor your finances and plan ahead with forecasts and budgets. The best apps have a broad range of innovative and insightful features that will ensure you are making the most of your money. Today, there is ample availability of experienced professionals that provide iOS App Development Services (as well as open source); they strive to bring inventive yet user-friendly apps to the market for a variety of uses, thus enabling consumers to make their day-to-day lives easier. Make sure you choose an app that has been developed by a team of financial experts with many years of experience in the industry so that it's a solution you can trust.
Here are some things to look out for:
Quick and secure:

Setting up your account should take just seconds and look for bank-level security so you can rest assured that all of your personal information is safe in our hands.

Track your spending:

The best apps help you to

track your spending

by putting your expenses into effective categories; helping determine where your money is going and when so that you can plan for the future.

Forecast cash flow

: By inputting your scheduled payments and future transactions, personal money apps will forecast your upcoming cash flow for the next week, month or year; enabling you to budget better and plan ahead for future investments, such as buying a property or a new car.

Manage investments: Good apps should give you the ability to record share purchases and sales, track your portfolio performance, update share prices online, and much more. You can also look out for apps that can give you an environmental, social and governance (ESG) analysis of your investments similar to how fund managers of companies tend to use ESG investment analysis software to manage corporate governance risks. This can give you full visibility of your portfolio, which can help you avoid investing in non-sustainable businesses and can makes sure you are extracting maximum value from your investments.
Cloud-based technology:

Look for an

app

that uses the latest cloud-based technology, which enables you to access your information and use the app no matter where in the world you are or what device you are using. This ensures your financial information is handy whenever you need it, giving you the ability to adapt your saving or investment strategy efficiently.
Mobile-friendly:

The app should be developed to work on all iOS, Android and Windows devices.

Auto-upgrade and backup:

Companies today use cloud servers to take charge of your backup centrally so there is no risk of data loss. These services also ensure that you are always using the latest version of our software.

Microsoft Money import

: For those who have previously used the out-dated Microsoft Money, your app should allow for all data to be imported such as account details, transactions details, and investment information. You do not want to have to waste time with repeated data entry; just a simple click and all your information will be transferred from one app to the other.