The way you decorate your home has a significant impact on its attractiveness and comfort levels. The bedroom, mainly, often displays your taste. Although it is among the most private rooms in a house, it should provide you with the utmost relaxation. This explains why more people are investing in mirrored wardrobes.
Read on to discover the top benefits of purchasing mirrored wardrobes.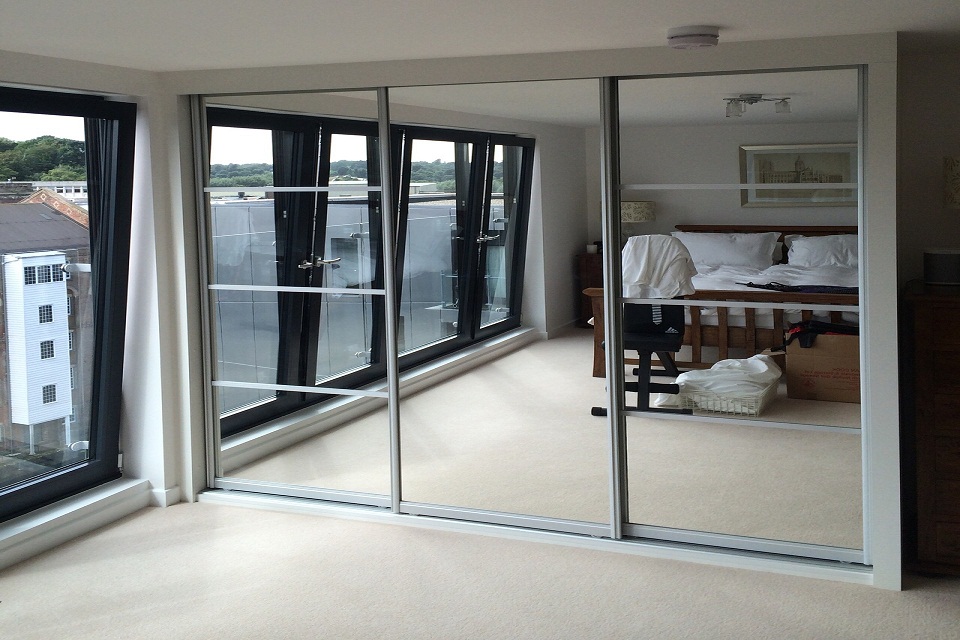 Styling
When it comes to styling, only a few materials can match mirrored doors. Mirrors are available in a broad range of styles, colors, and sizes. As a homeowner, you can customise the colors and finishes of the tracks and panels to suit your preferences. Even better, you can pick a style that matches your interior décor, such that the closet does not appear out of place.
For example, you can use lacquered or decorative glass door if you want to improve your bedroom's visual appeal. Suppose you want to give your home a coastal feel, consider investing in crystal clear or stained glass.
Versatility
Because of their stylishness, the mirrored door can be used in multiple home areas besides the bedroom. To even make your mirrored wardrobe adaptable, install racks on the outer side for storing small appliances and accessories like laptops and jewelry. The doors can be used for looking at yourself when dressing up, dancing, exercising, etc. With wardrobe doors being mirrored, there is no need to purchase an additional standing mirror that takes up more floor space.
Illusion of Space
Another benefit of purchasing mirrored closets is that they make the space look bigger than it is. The ability to reflect light can make a confined room appear spacious. If you live in a house with a small bedroom, it would be wise to invest in a wardrobe with mirrored doors.
Maximising Storage
Most mirrored wardrobes have sliding doors, meaning that they won't take up a lot of space like hinged closets. When you opt for a mirrored wardrobe, you do not have to worry about spatial constraints. Furthermore, you canmaximise the storage area by addend racks, hanging rails, and shelves to the door's interior side. With storage space at a premium, every little alcove and cranny can prove useful.
Conclusion
Even in the most spacious bedrooms, fitting the bed, side tables, and closet can be a significant challenge. If you are lucky enough to invest in a wardrobe, it can come in handy in improving your home's organisation, its visual appeal, and keeping clutter away.
Mirrored wardrobes are gaining more traction among homeowners because they make small spaces appear bigger. This particularly applies to people who are short of space. They are also more stylish, customisable, and versatile than other materials used for finishing closets. Even better, they are not as expensive as wood.
On the downside, glass is more brittle than other materials, making it susceptible to breaking. You need to be careful when you are close to a mirrored wardrobe unless you want to reinvest your money on replacements.