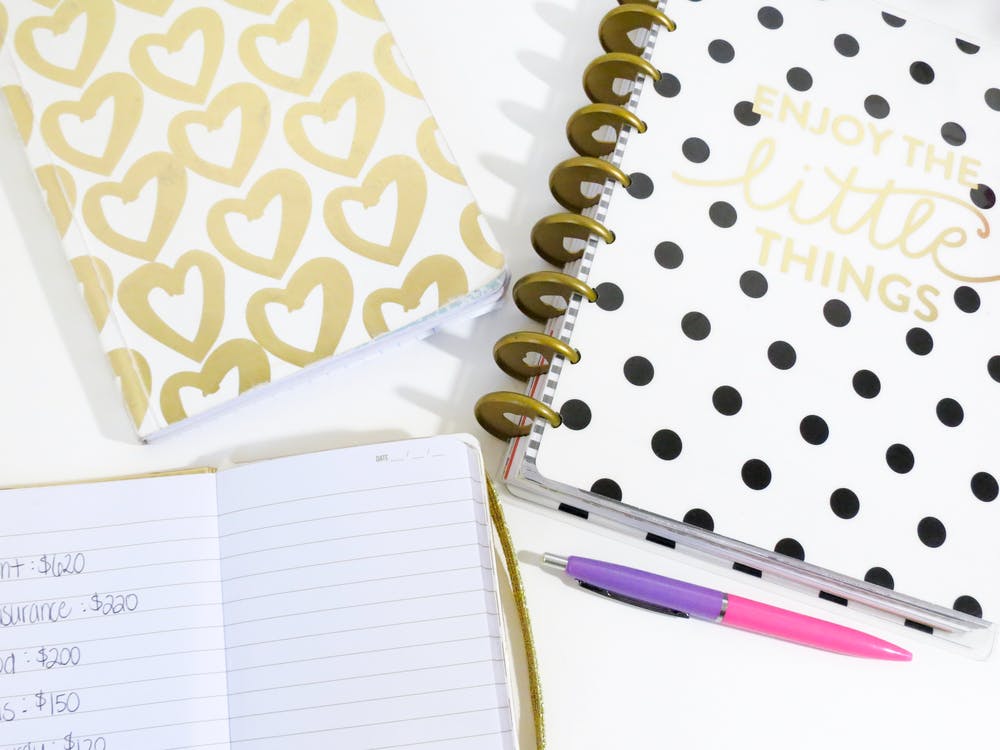 Image via Pexels – CC0 Licence
Life as a parent is many things – but 'stressful' is a descriptor a lot of us would recognise. We love our families, but there's no doubt that childcare, working and running a house puts a lot on your plate. Many families have felt the strain increase over the last six months, as the global pandemic began to bite. Often it can feel like there's a never-ending to do list of life admin that piles up. Although finding time for these tasks can be tough, one method of cutting through the tasks is to use prioritization to make sure that the most important parts of life admin do get handled. Aim to schedule in one of these tasks whenever you have a spare hour – and before you know it, you'll feel a lot more sorted with life admin.
Take Charge Of Your Home And Declutter
Cluttered environments are bad for our mental health – and even sometimes hazardous to our physical health. We all generally have too many possessions lying around, not really of use to us anymore, and each home has it's clutter hot spots – that drawer in the kitchen, the cupboard under the stairs or even your clothes may be to blame. Taking responsibility for your home and not allowing this rising tide of things to sap your energy is an important decision. We can all do more with less – so schedule in a bit clutter busting session. Messy spaces make us feel overwhelmed and disorganized – they take our time because we have more things to clean and to look through when something gets lost.Get ruthless about what you really need and bag up the rest for charity donations and recycling. Ask yourself for each item what reason you have to hold on to it. What exactly is it adding to your life? If you don't need it in the here and no, and if it doesn't add anything – it needs to go.
Schedule Your Check Ups
As health services slowly start to return to some kind of normality, it's important to get scheduling in the appointments that you and your children need. Set aside an hour to call the dentist, book in with your chiropractor or podiatrist and fill any repeat prescriptions for medicines you take regularly. It's not a good idea to put off treatment for those little health niggles –  if left untreated, they can develop into bigger issues that could be seriously damaging to your health. Being proactive with medical appointments can help to ease any anxiety. Remember any cervical screenings, mammograms, blood pressure tests or flu vaccinations you need as well to keep on top of your health.
Check In With Your Finances
It's the subject a lot of us don't like to think about – but checking in with your finances is something that can be empowering. Money is a tool, and when we fall into bad financial habits, that tool is not working to help us achieve our goals. Whether you're working towards owning your own home, saving for your kids education or moving towards a comfortable retirement, it's worth taking regular time to review your money situation. Tracking your outgoings is easier than ever using a money management app. And if you haven't already, you should set up a direct debit to come out of your account and into your savings on the same day you get paid –  if you leave it until the end of the month, it's funny how quickly that spare cash disappears. Plan out the money goals you want to achieve and come up with a monthly plan that helps you work towards them.
Make Sure Your Insurance Is In Order
No one really likes to think of something going wrong – but if it does, you'll be very glad if you have your insurance cover in place. It's easy to save money on your insurance when you shop around or try bundling different policies together – for example, you may be able to get home insurance from the same company as your car or travel insurance, and bundle the payments together for a cheaper price. If you want to buy health insurance from TrueCoverage, look at their other offers too. Insurance is something that you should never cut corners on – but neither should you overpay for features you don't need. Check your policy documents carefully – do you really need that watersports coverage in your travel insurance or that windshield policy on your car? 
Sort Out Your Will
Not something that is top of most people's to-do lists, but as soon as you have kids, you do need to think about what would happen to them in the event of you passing away. Contested estates are a horrible situation – stressful, time-consuming and expensive – so remove any uncertainty by making sure you have a clear and legally binding will sorted out. Luckily, sorting out your will no longer has to be a protracted process involving visits to the solicitor – you can now find will making templates online that give you a bespoke, legally recognized document. It will only take an hour or so to sort out, and could spare a lot of future heartbreak.
Book In Some DIY Around The House
Before winter really begins to bite is the ideal time to schedule in some home maintenance – either as DIY tasks, or by booking in contractors to help. It's a great time to check your roof and have any loose tiles replaced, make sure gutters are clean, and clear down the garden. You may also want to clean and maintain the decking, giving it a coat of sealant to combat the winter weather, and wash down and fix any cracked block paving. This leaves everything prepared for the colder months. There are also routine jobs you might want to get done indoors, such as getting your boiler serviced to guard against any issues that may have caused a breakdown, and sealing any gaps around window frames and doors.
Reduce Your Heating Bills
It's also a good idea to go on a energy efficiency drive before the winter –  finding ways to reduce your heating bills and increase the heat proofing in your home. You could look at re-insulating your loft, swapping to lined curtains, and using a comparison service to switch to a cheaper energy tariff as well as getting a smart meter fitted. Not only are you being kinder to the planet, but you are saving on your bills as well!
Get To Inbox Zero
How much time do you waste on wading through and replying to emails – not just at work, but in your personal inbox as well? It's usually well worth putting a little time aside to purge your inbox and get rid of some of the digital clutter that takes up valuable mental bandwidth in your brain. Start by unsubscribing from any newsletters or digital retailers mailing lists where you don't open the messages, and batch-deleting all the old ones. Then create a workable filing system depending on what categories of email you receive. For a lot of people, using time-based folders in email is actually a lot more helpful than other types of categories – you can file things in 'Today', 'This Week', 'This Month' and 'Reference' folders, which instantly gives you a to-do list as well and stops time-sensitive messages getting lost. Once you're on top of your inbox, block out ten minutes at the end of each day for email maintenance – filing and deleting messages so that your inbox stays empty. It's amazing how much better you'll feel when that's the case. You can also set up auto-rules so that messages from certain senders go into different folders automatically, if that works for you. You may also want to set up quick stock responses that you can use rather than typing the same thing out multiple times.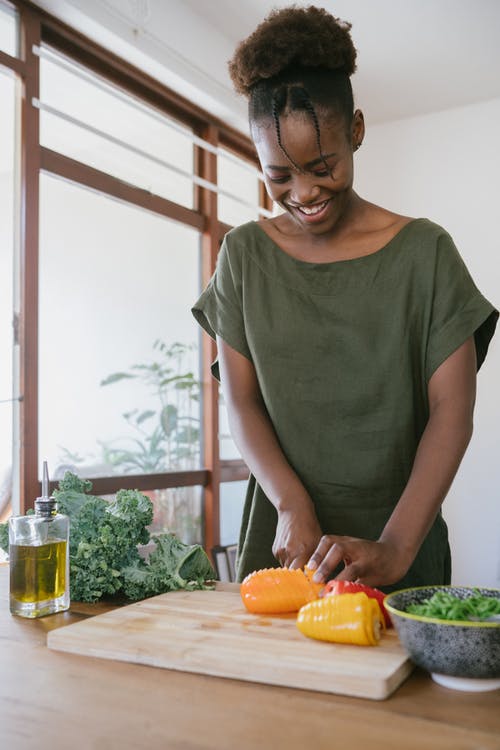 Image via Pexels – CC0 Licence
Get Into Batch Cooking
If that one dreaded question – 'what's for dinner tonight?' – fills you with horror, then perhaps batch-cooking could be the answer. Instead of preparing a meal each night, you set aside an hour or so on a Sunday, and make a big quantity of a simple recipe. Divide it into the right sized portions for one family meal, pop into foil trays, freezer-safe containers or freezer bags and label up, then keep in the freezer until needed. That way you have the equivalent of a microwave meal in terms of time, but fresh and home cooked. A little bit of prep can save you what often feels like a laborious daily chore and is much healthier and more economical than buying ready meals or takeaways on those nights when you run out of time to cook. 
A few of these life admin hacks can save you time, make you better off, more organized and healthier too  – so investing a few hours upfront can pay dividends through the month ahead. By tackling it this way, life admin feels a lot more manageable.