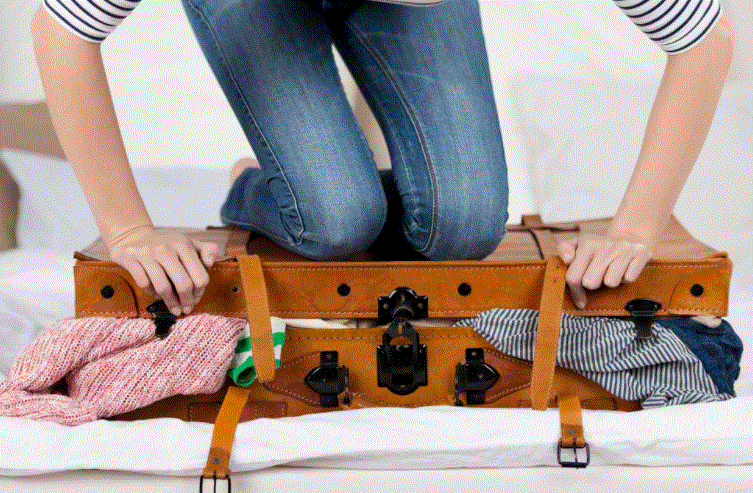 Now that the COVID-19 travel restrictions are being lifted a bit, you and your family or friends are preparing for a much-needed summer vacation. While you love to travel, you don't like the stomach-sinking feeling of looking into your suitcase and realizing that you left a few key items at home. You need to think about what you'll be doing on your holiday and how you can bring things that'll make it easier/more fun, for example, if you are going on a vallea lumina (night walk) then you are going to need bug repellant, hiking shoes, a camera, and so on, so you can make the experience a good one. So remember to write a list and keep it with you when you pack.
Here is a list of commonly forgotten items that should be at the top of your packing list, as well as a few additional packing tips. When you have decided to hire a coach or other means of transport for your long-awaited destination, you can start packing based on these packing lists. By packing well in advance, you can avoid the last minute rush and then you would have all the needed items with you for the travel. And even if you pack something more than expected, relax as you can use the luggage storage services on your trip. Such facilities are common to avail in places like Miami, Seattle and many more. There is luggage storage Seattle that lets you travel without worrying about your luggage anyhow. So, what are you waiting for? Seek such services and get the most out of your travel times.
Your Credit Card
If you don't normally use a credit card that often, you might not have a spot of honor for it in your wallet or purse. But when traveling, it is a great idea to have a Visa or other card handy; this way, you will have peace of mind that you aren't carrying a ton of cash on you at one time. If possible, choose a credit card that will reward you in some way; for instance, USAA offers a number of options including Visas and American Express choices that will give you cash back on your purchases.
Ear Plugs
Whether you want to drown out the noise of your beloved kiddos bickering in the backseat of the car, the sound of your spouse sawing logs with endless snoring during the night or you want to try to sleep on a noisy plane, Travel and Leisure advises bringing a box of ear plugs. Pack enough to share in case your tweens and teens also complain about the snoring in the hotel room keeping them awake.
Outlet Covers
This tip is meant mostly for parents of little ones, but it's definitely worth mentioning. If you will be staying in a hotel and/or with grandparents, bring along a package of plastic outlet covers. You can pick them up at a home improvement store or buy them online from Amazon. This way you can baby- or toddler-proof the outlets where you will be staying and then remove them before you head home.
Chargers A' Plenty
To keep your smartphones, tablets and laptops ready to go during your vacation, make sure you pack chargers for every device. If you bring along travel chargers that plug into outlets in the car, double check that they are still working prior to your trip, and if something is broken, replace it before you head out. Keep all of the chargers in a large Ziploc bag or plastic container with a sturdy lid so your family can all find what they need in one spot. Include a list of what's in the bag or box so you can make sure all of the chargers are also coming back home with you.
A Few Additional Packing Tips
When choosing clothes to bring with you, Smarter Travel suggests choosing items in neutral colors that you can layer, depending on the weather. This will give you more versatility in what you wear on your vacation while keeping your suitcase on the light side. If you will have access to a washer and dryer when you are away, you can pack even less – just be sure to add a well-sealed bag of laundry soap pods in your luggage.
As you pack, ask yourself if you will need any of your stuff right away at your destination. If the answer is "yes," put those items in your carry-on or backpack. This way, in case your luggage is delayed at the airport, you can still get by until it shows up. Also, to avoid overpacking, you can go through a review guide (like this Florida Review Guide, for instance) of the place you are visiting to learn about the different kinds of places and recreations it has to offer. Knowing this beforehand can help you decide the exact type and number of clothes you may need. Besides, typical items to have handy are medications for you and any family members, basic toiletries like a toothbrush, toothpaste, and shampoo, pain relievers like Advil or Tylenol, feminine hygiene products, your phone, and credit card.
Have a Wonderful Time!
To say that you need a vacation is a major understatement. Now, by planning ahead and being careful not to forget key items and pack in a well thought out way, your trip is sure to be as relaxing as you hoped it would be.