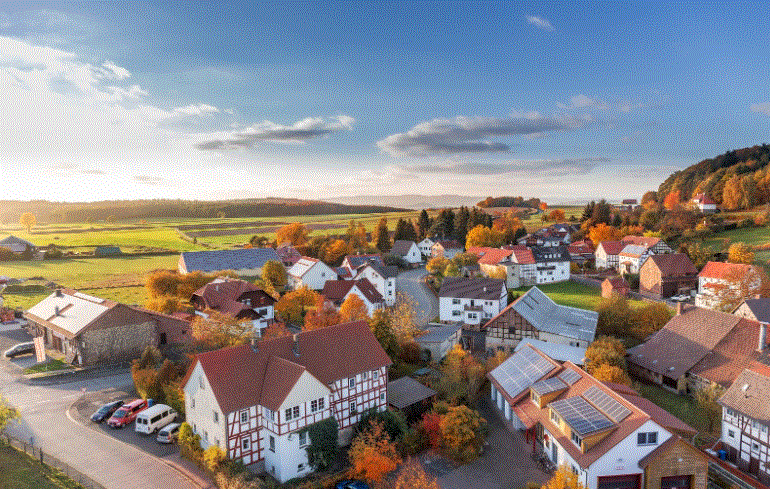 Most of us like to spend time improving the interiors of our homes, whether it's a bathroom renovation or bifold doors. The trouble is, if the exterior of your home is neglected; this can really bring down your curb appeal. Improving the exterior of your home is well worthwhile to boost the value of your property and to create a property that you're proud to come home to.These five simple ideas will get you started on improving your curb appeal.
A professional clean
Let's face it; it can be tough to clean the exterior of your house. Many areas are hard to reach, and not all of us are confident to use a large ladder. One option is to hire a Pressure Washing Orlando Company to clean the outside of your home. A low-pressure washer works by getting rid of the dirt, mold and algae, so that your house will look brand new in no time. A nice clean will help you to get your house ready for summer.
A new mailbox
You might not think that your mailbox makes much difference to your home, but when it comes to curb appeal, every small detail counts. Treat your home to a new mailbox, ideally one that matches your front door. A wall-mounted mailbox is the best mailbox if you're lacking space and want something sleek. If your home has a quirky and fun feel, why not try a novelty mailbox?
A new pathway
There's nothing worse than an old and broken pathway to bring your curb appeal right down! If your pathway is looking broken and faded, it could be time for a refurb from someone like these Concrete services in Wisconsin to make it look neat and tidy once again. In 2020 the 'herringbone' pathway style is incredibly popular. The style uses diagonally placed bricks and is available in a range of materials and colours. Diamond tiles are another popular style this year; these large strategically placed diamond shapes will give the outside of your home a modern and elegant look.
Improve your doors and windows
One simple way to boost your curb appeal is to re-paint your front door. Why not choose a bright colour to really impress the neighbours! This season's colours like grass green and cobalt blue are trending. If your front door is a little worse for wear, you might prefer to replace it altogether. Wood is often a popular choice for exterior doors; however, bear in mind that wooden doors need maintenance. Steel doors are more durable and create a modern look, whilst PVC doors are cheaper but won't last as long. Similarly, painting your windows or replacing them with models like Infinity from Marvin windows can give your house an instant face-lift. Windows completely change the way a house looks, with white/cream being more traditional, wooden/brown being more rustic and grey/black being more contemporary. While you're looking at windows and doors, take a look at your garage and see if that needs some love from someone like Overhead Door Company of Houston to either repair or replace the door altogether and make your garage stand out for all the right reasons.
Repair your roof
A roof that needs some work can make your whole house look shabby – click to see here. Over time shingles start to break and curl, once these are replaced, your roof will be looking better already. If your roof has extensive damage, it may be more appropriate to have a full replacement. Roofing companies will be able to offer you advice about whether you need a repair or a replacement. There are several roofing materials to choose from including slate roofing, metal roofing, clay or concrete.