Being inside and in close quarters with our children during these unprecedented times can cause a lot of strive and arguments.
We always strive to use positive reinforcement when we can to help guide our children's behavior in the right direction.
We have now started using the Goodtimer and the results are amazing!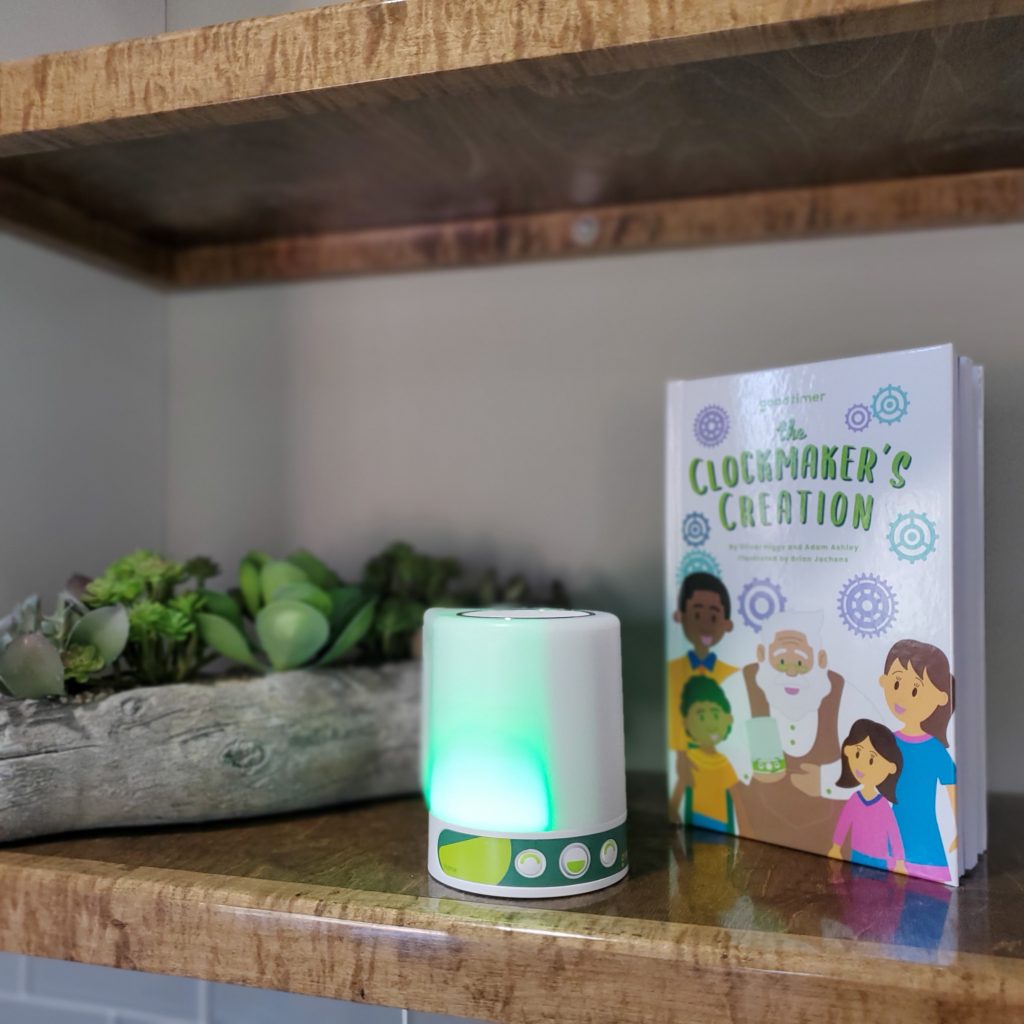 The Goodtimer was created to help kids ages 4 to 10 with behavior management. The timer works like this. Simply place it face up with the tokens (included) into the Goodtimer. Each half hour that passes a new section of the Goodtimer will light up green. After 8 hours (or change the setting to 10 hours for older children) the Goodtimer will be fully lit up green. At this point the child can touch the main button on the Goodtimer. It will announce that the cycle is fulfilled and they are then rewarded with taking a token out of the timer.
The token rewards are set by the parents. Sometimes a token can give a kid some screen time. Maybe a small toy or a monetary reward. The decision is fully up to the parents and how they choose to reward the good behavior.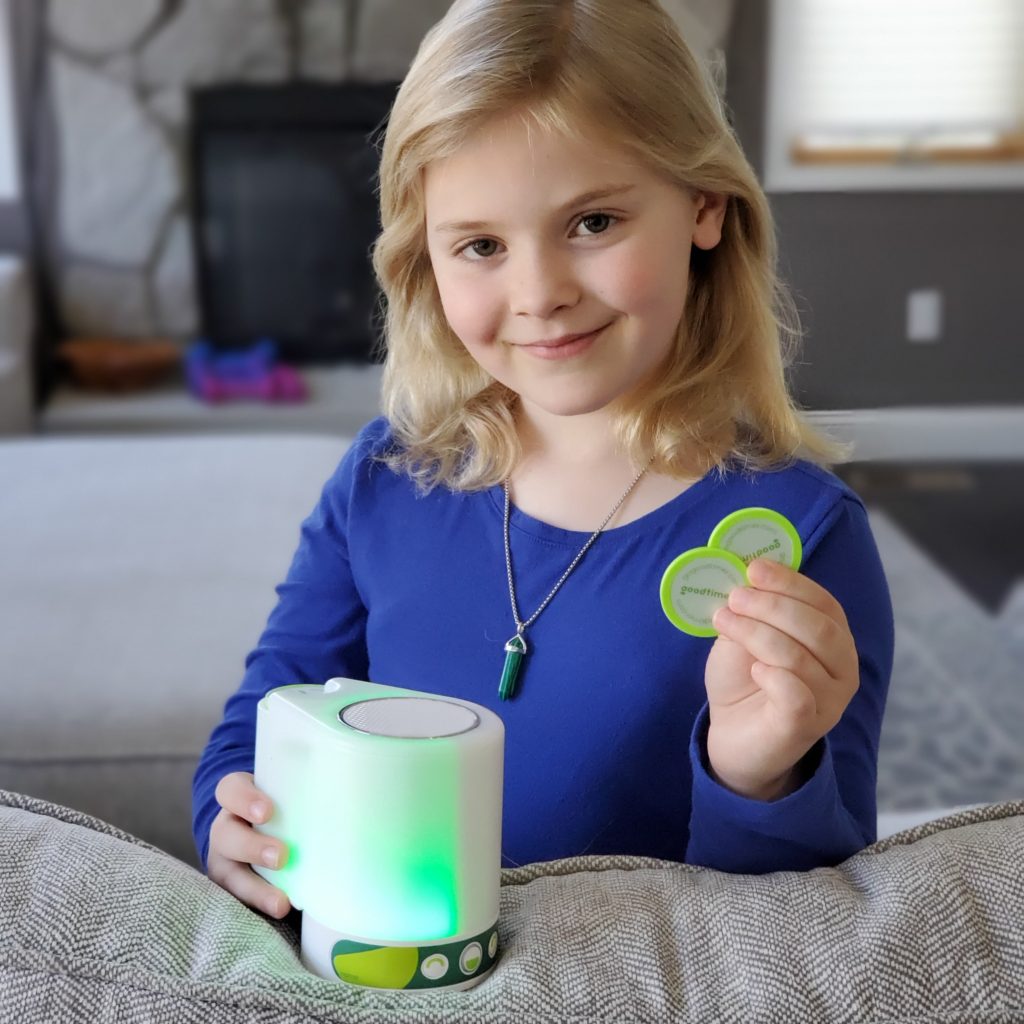 Goodtimer has a long battery life–lasting up to five days between charges, making it ideal to use in the car and on vacations. Each Goodtimer includes the Goodtimer device, the Goodtimer children's book, a decorative sticker sheet, a charging cable, 32 reusable tokens, a plush token pouch, customer support, and exclusive access to positive parenting resources.
When you open the package be sure to sit down as a family and read the book together. This sets the stage for the Goodtimers uses and the end goals can me worked out.
When behavior needs to be corrected and the child is not using the behavior desired you simply flip the Goodtimer upside down. The green light turns off and the clock freezes. When the behavior has been changed and the kid is doing well you flip the Goodtimer the right way up and the clock continues to accumulate the time.
The Goodtimer is such a fun and easy to use tool. It creates a great buzz of excitement when the kid receives a token, and even more excitement when the token is cashed in.  I highly recommend using a Goodtimer, I believe you will love the results as much as we do.