Today is April 1st. A day usually filled with pranks and silliness.
I cannot bring myself to prank my family.  While we are trying to live life and carry on, being a jokster today feels off. I feel sad today instead. I saw a 'meme' image on Facebook. One suggesting parents trick their kids and tell them they get to go back to school today. That would be so cruel in my opinion. These kids are dying to see their friends. To be in the same room as them even. It would be beyond sad to me to see them crushed by the reality of their current situation.  So I am choosing to not mention that it is April fools day.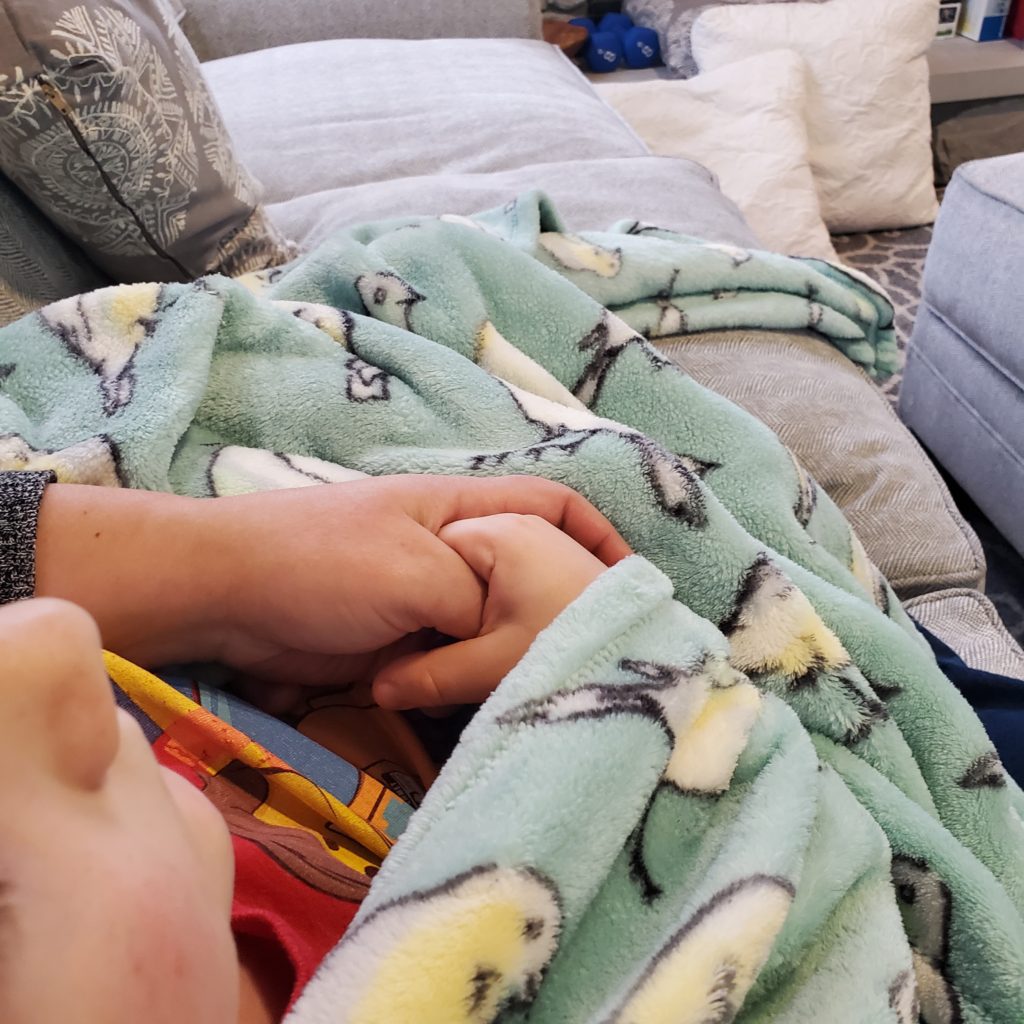 On a good note I have been really joyful about cuddling my kids. They are 6 and 7 years old. My 6 year old will still sit with me. I think he knows his feelings are intensified too. He is willingly sitting on my lap, wrapping his fingers around mine, and pulling my arms into a tight hug around him. I think he feels safe and happy as he is craving this physical attention. We are trying to sit as a family at night and watch a TV show or movie together.
While we are all in the same house it feels like we are always together but at the same time living very separate lives. My husband is working in the office. I am teaching the kids and getting them on Zoom calls with their teachers and classmates. We are in the same house but all living differently. I am not doing life how I would normally. There are people always around me and now cleaning seems like there is never a good time to do it. My schedule and routines are all messed up. I am not joyful about that.
How can I be so happy and unhappy at the same time? My emotions are truly getting the best of me today. I love being with my kids. Seeing them play and laugh. I love being around my husband so much. He is usually at work for 10 or more hours per day. I am seeing them but loosing myself. I cannot believe how bad I am craving to be alone. I love being around people. I was never at home. I was always out running errands, hanging out with people, going to museums and libraries. I am overstimulated by being around the ones I love the most.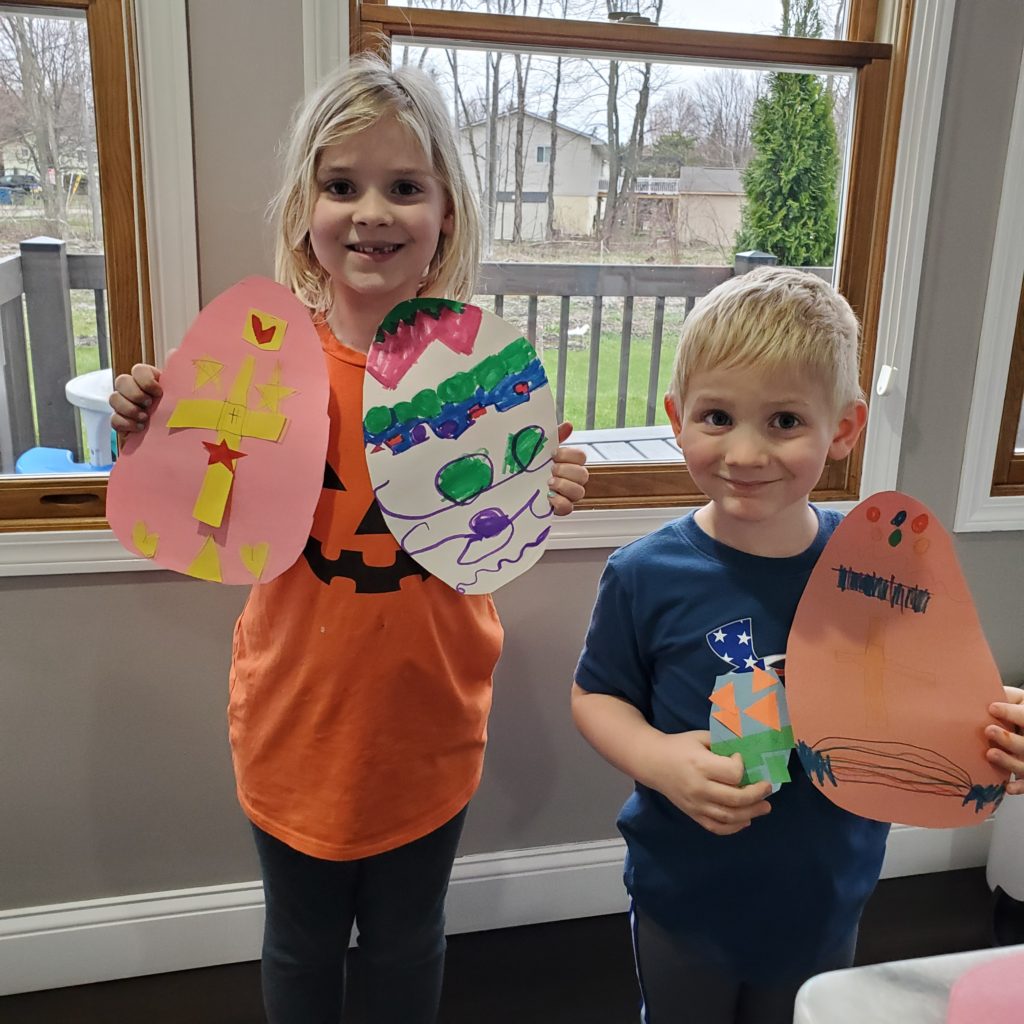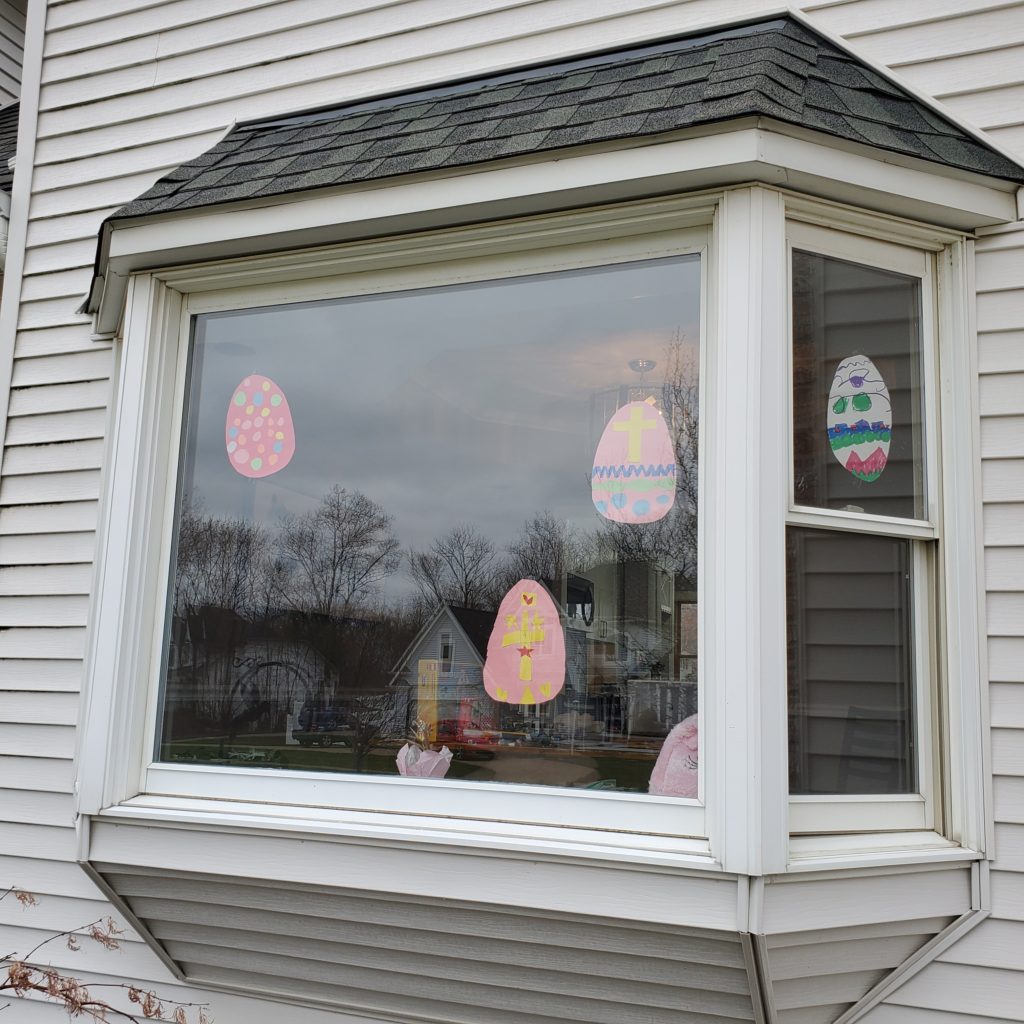 In an attempt to bring some joy I have started a Easter Egg Hunt for my town. My kids and I made some construction paper Easter eggs to hang in our windows. I made a Facebook post telling the parents of my town to please do the same. Then, we can drive our kids around the town looking for the eggs, a social distancing Easter egg hunt.  I got the word out to my daughters elementary school principle to share it on a bigger scale. I really hope this brings joy to our community this Easter. I love Easter. The true story of Jesus resurrection. The gift he gives to His children of eternal life.