Sore and stiff neck?
Restless legs?
These are just some of the things I was dealing with after I would work at my desk for a long period of time.
I've got good news though!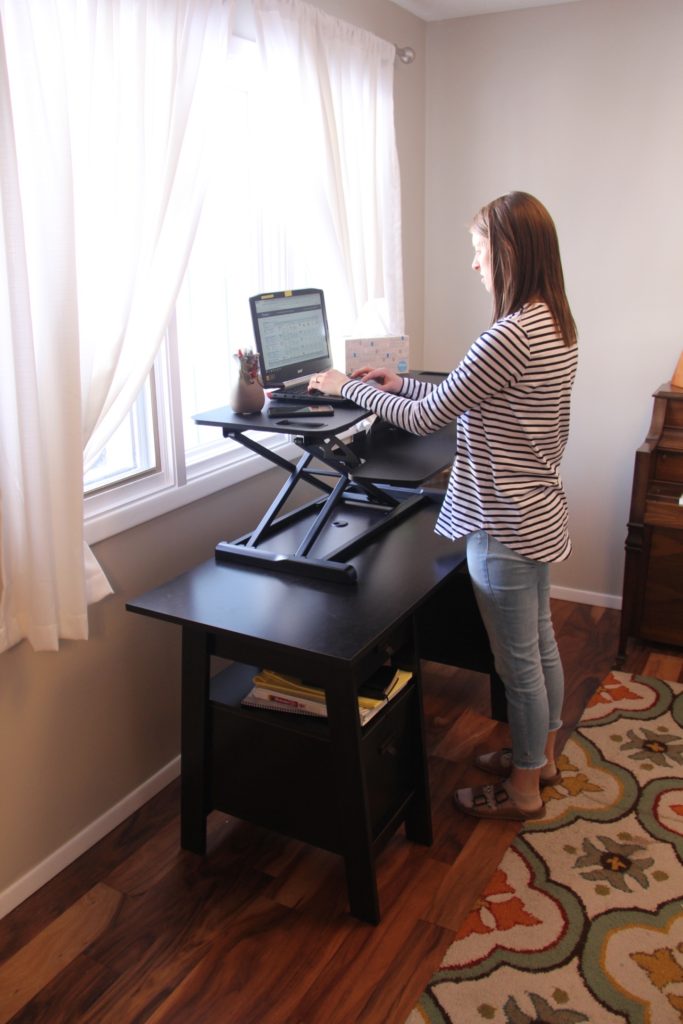 My productivity just got a whole lot easier because of this standing desk converter.
The AnthroDesk Standing Desk Converter is my new best friend.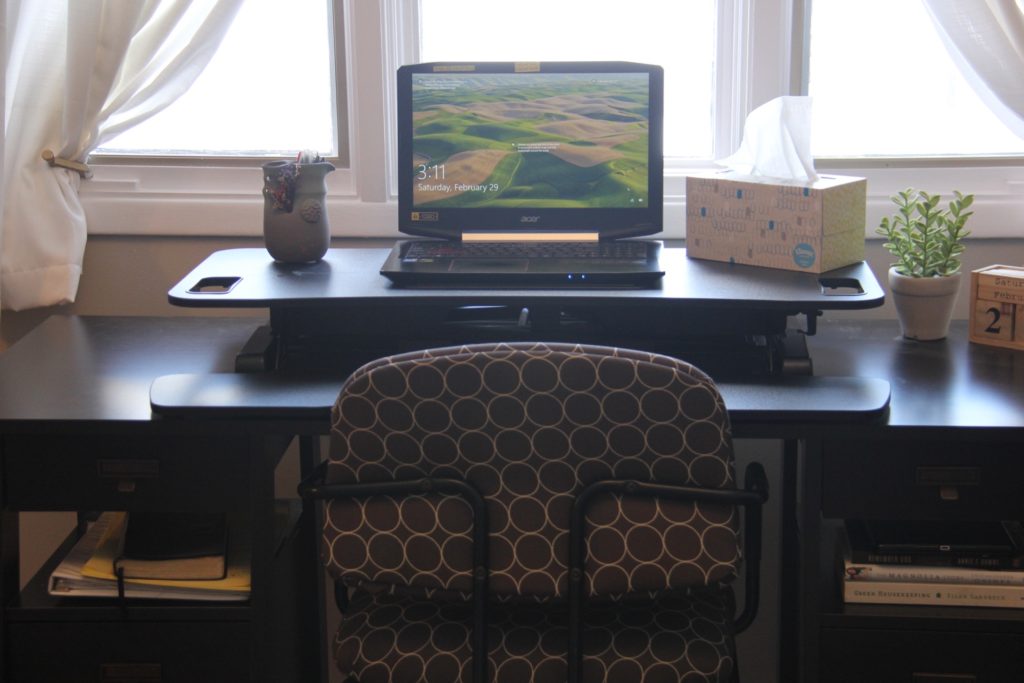 The desk features an extra wide platform with enough room for two computer monitors. There is plenty of room for the supplies needed when working at the desk whether it be computers, a phone, a laptop, or other supplies. Below the monitor platform is a lower keyboard platform. This is great to keep the keyboard and/or computer mouse. Perfect location for good posture and efficient working.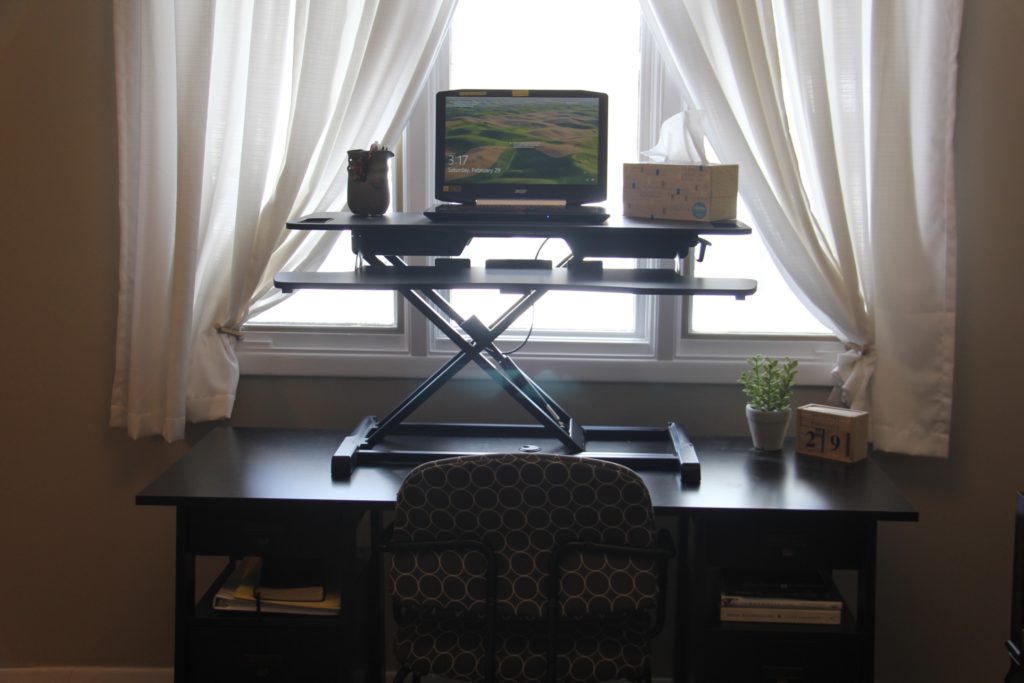 Assembly of the desk is so easy. I thought for sure I would need help from my husband, but the directions are straight forward and super easy to follow. My only struggle while assembling was the weight of the desk. It's pretty heavy. I was able to assemble the whole thing on my own, but when it came to getting the desk onto the desktop, I needed my husbands help. I should disclose that I am 8 weeks postpartum, so I'm still taking it easy with weight and lifting heavy objects.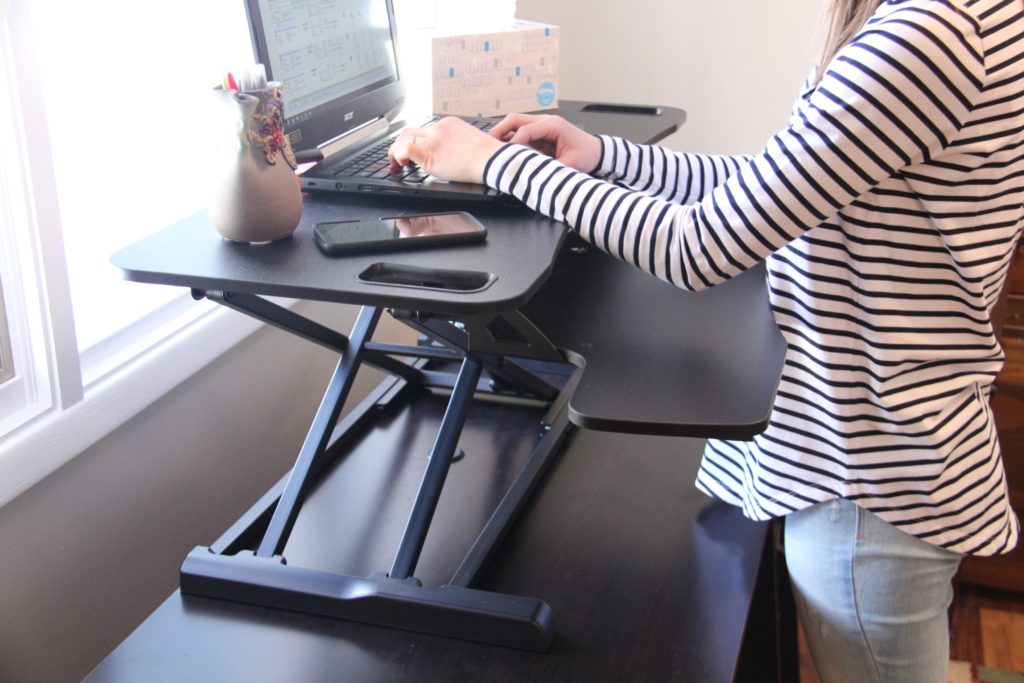 I love how easy the desk is to use. The gas spring assisted lift makes raising and lowering a breeze. None of your body weight is needed because the spring does the work for you.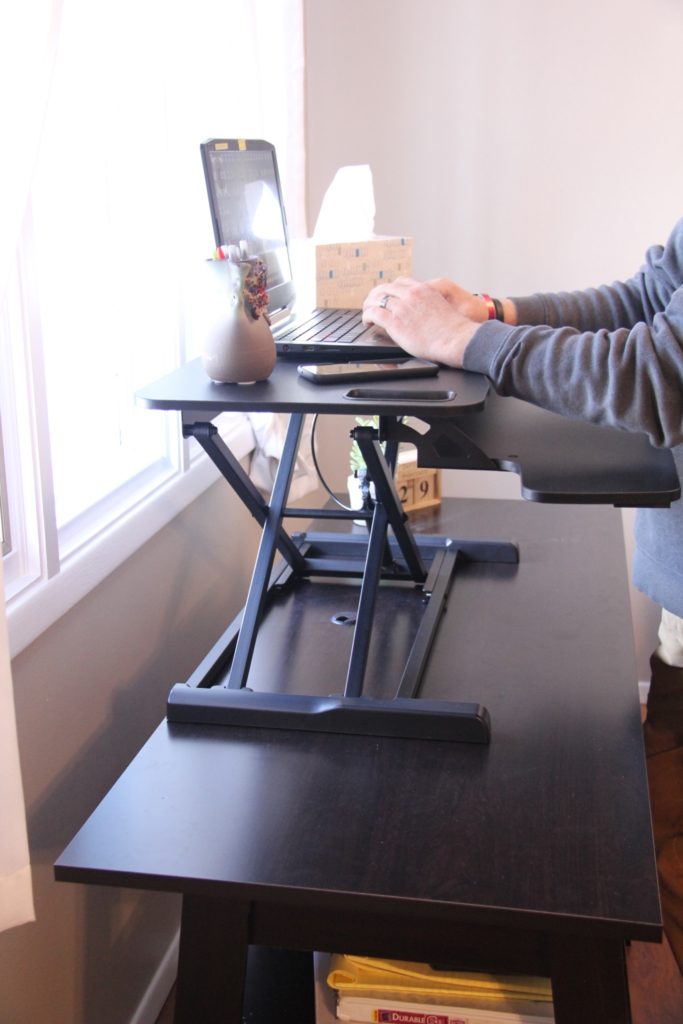 The desk can be locked into any height needed for comfortable work. From desk height up to 19.75 inches, people of all different heights can comfortably use the desk.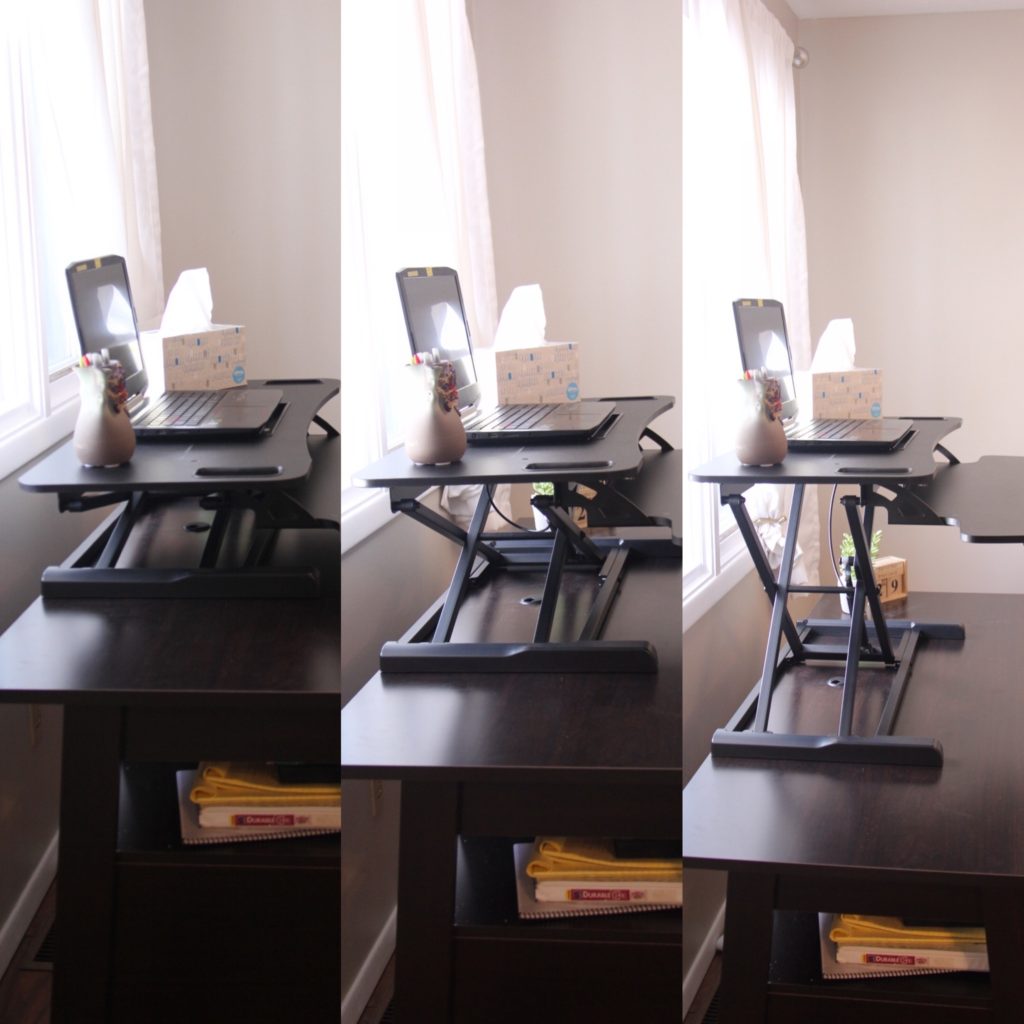 The slot on the front of the desk is the perfect place too keep a phone, tablet, or anything that may need to be propped up for easy viewing.
This desk will save your back and neck from pain and give you better posture all at the same time. Do your body a favor and stand up while working. You'll be glad you did!
Stop sitting and start standing. Check out the AnthroDesk!