Every mom and mom-to-be wants to look and feel great.
As a mom of three, I know that finding maternity and nursing clothes that are comfy and cute are hard to find. That's why I'm thrilled to have found Bae.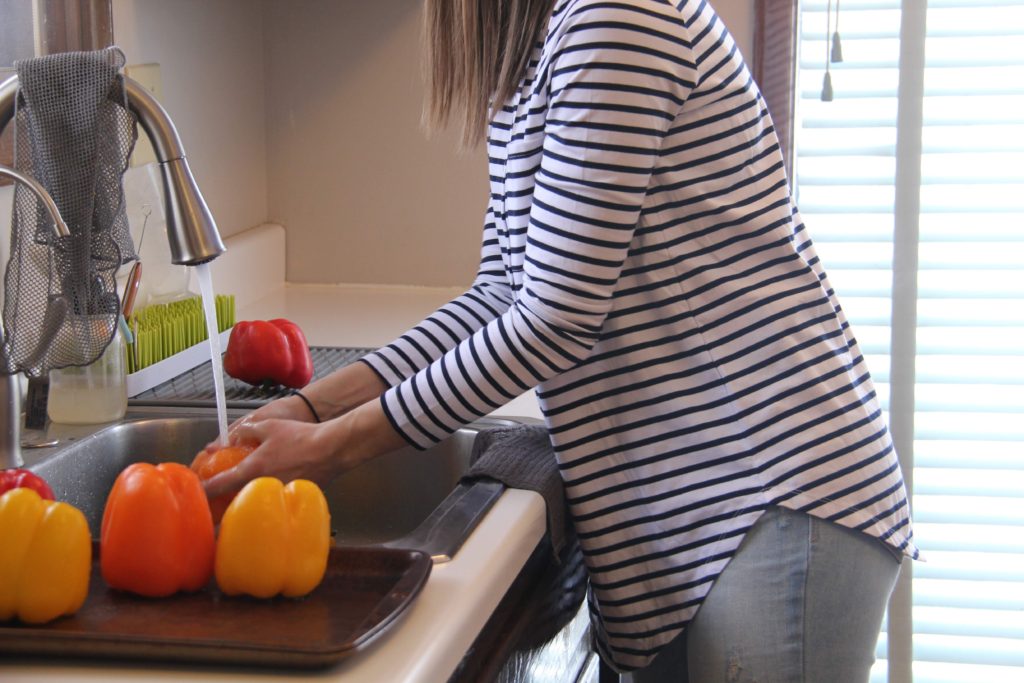 Creating clothes for moms, their styles are completely versatile and uncomplicated. Their modern approach allows them to create intelligent, original, and authentic designs.
Quality is super important to Bae, so they poor a lot of time into making sure their clothes are top of the line. The best quality fabrics is the reason their clothes fit well. You'll look and feel great because of the attention to detail with everything they make.
Keep reading for some awesome clothing!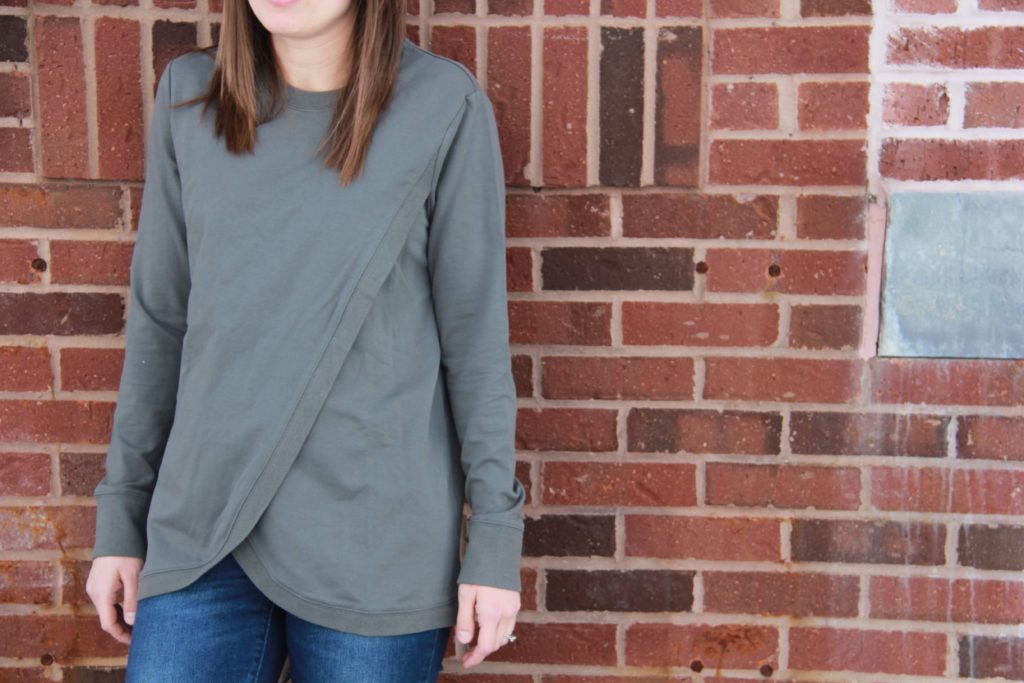 This maternity and nursing sweater is perfect for any mom. The curved hem is so unique and really sets the top apart from others.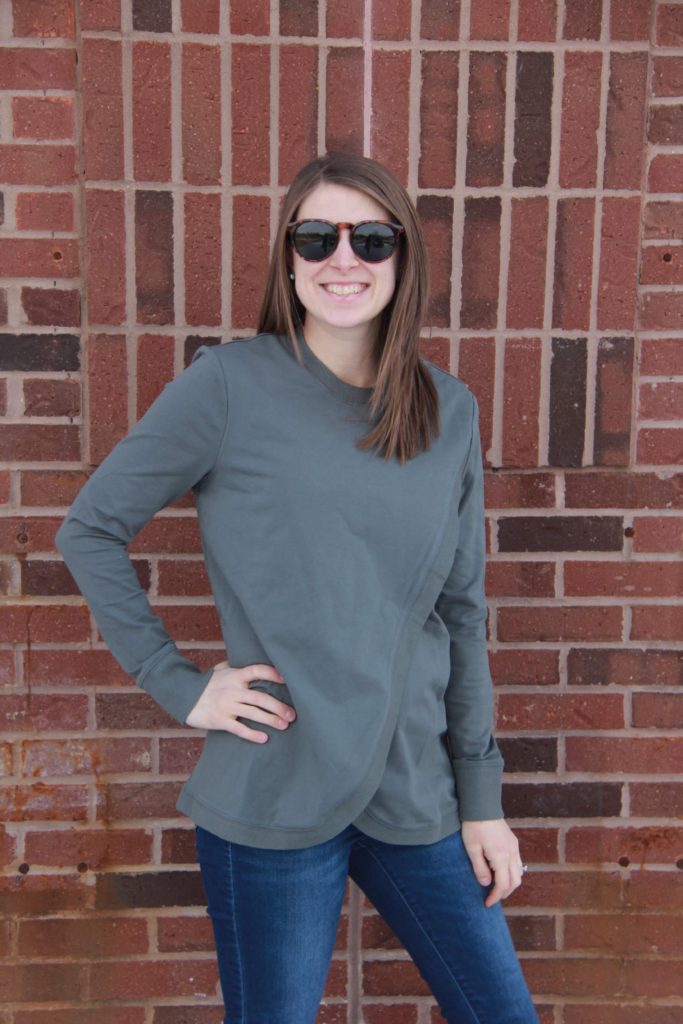 Featuring a split front, nursing is a breeze while wearing the sweater.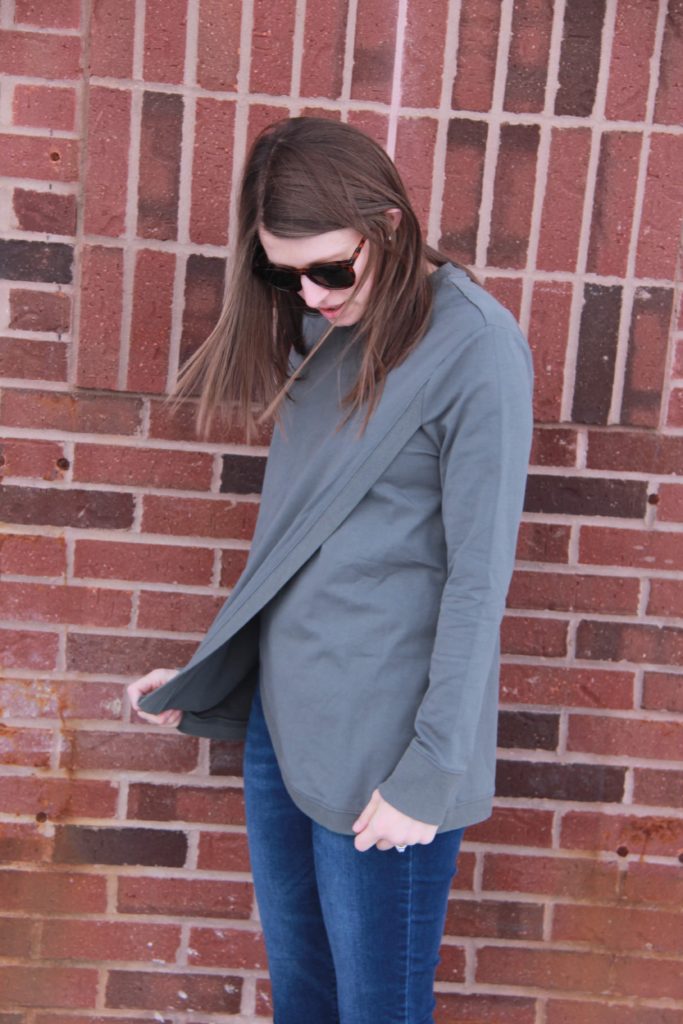 The style of this shirt is perfect for all stages of motherhood. I love that I can wear the sweater dressed up or casually.
Made mostly of cotton fabric, the sweater is super soft and fits to your body shape well. Not too tight, and not too loose; just the right fit for your changing body.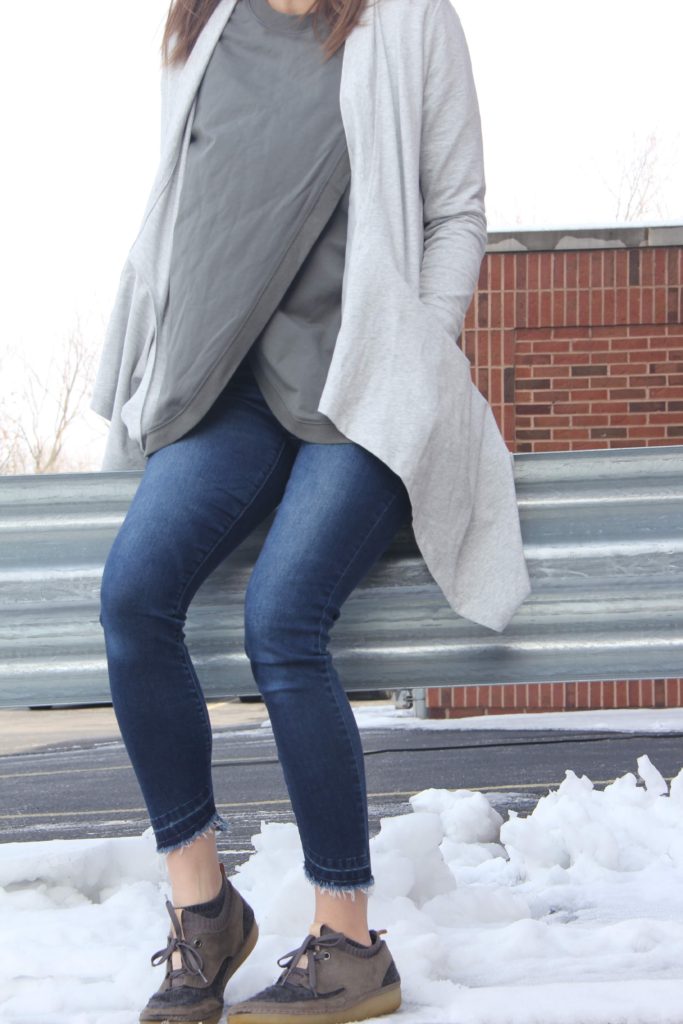 This cute tee is great for all seasons. It can be paired with any type of bottoms and is adorable with any of them. As Bae's best selling henley top, this cute and comfy shirt is perfect for any woman.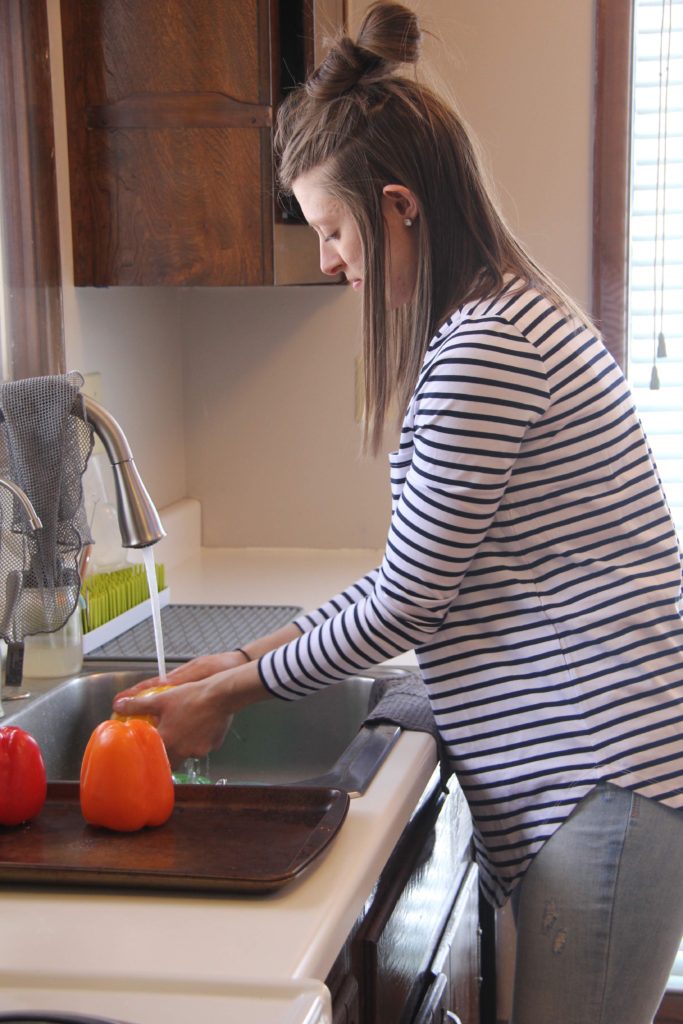 The cute buttons on the front of the shirt allow for such an easy nursing experience. Not only is the access to feeding super functional, but the tee is even long enough to wear throughout pregnancy.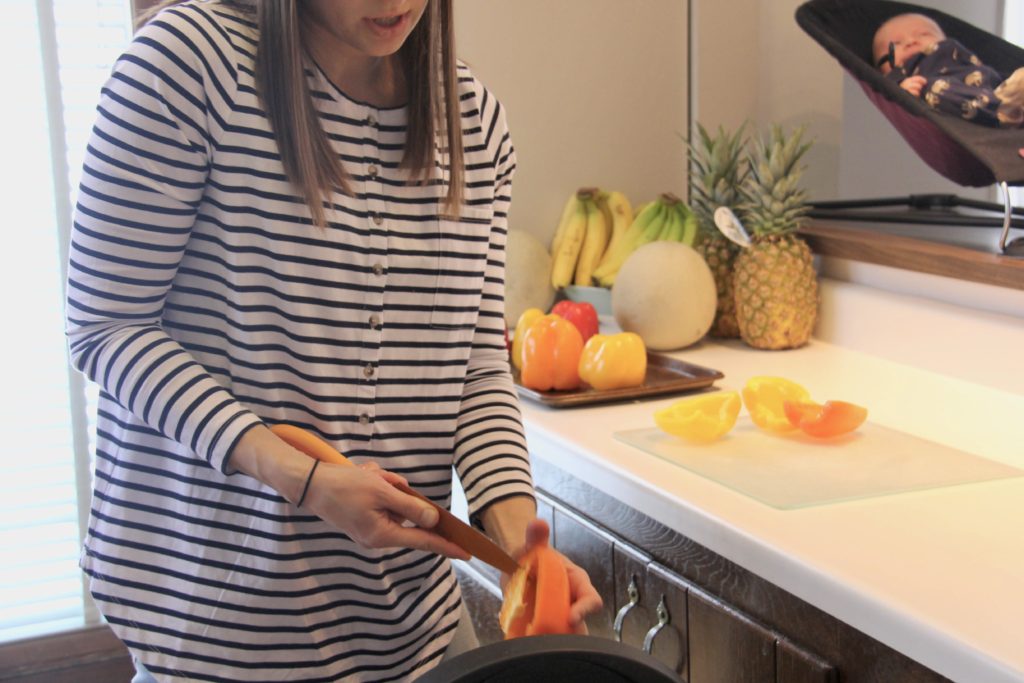 Soft cotton will provide constant comfort when sporting the henley. I am confident that I will be wearing this shirt long after pregnancy and nursing.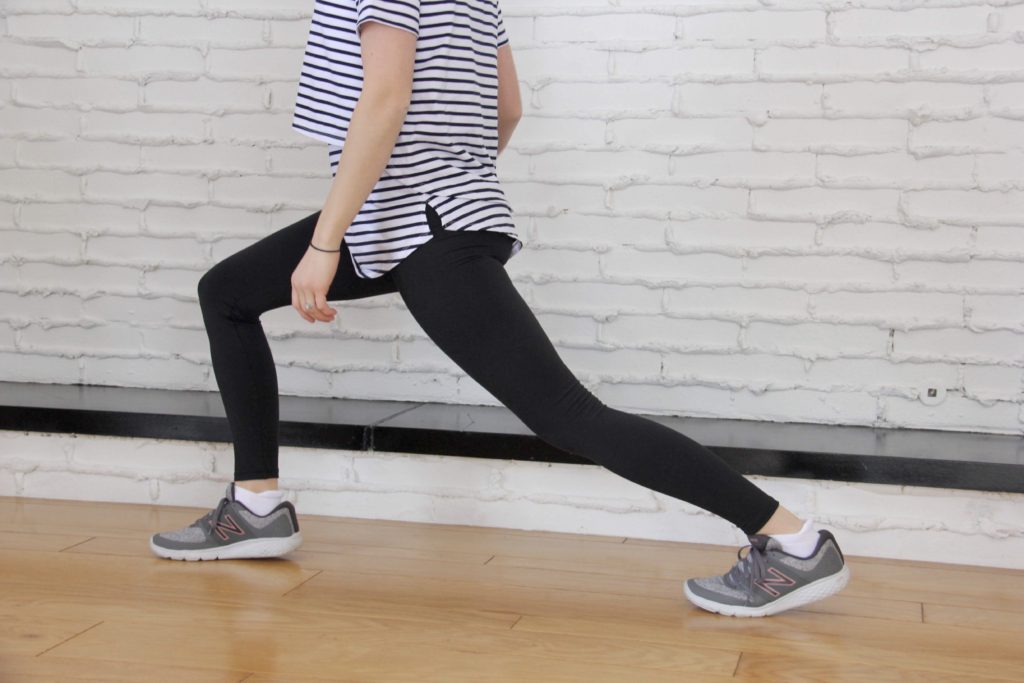 I love that I can pair this shirt with literally anything. As with the On My Way Henley Top, this tee can be dressed up or dressed down. Literally. I have not only been able to workout in this top (well exercised, lets face it I'm not working out yet), but I've worn it with jeans too. It's seriously so versatile.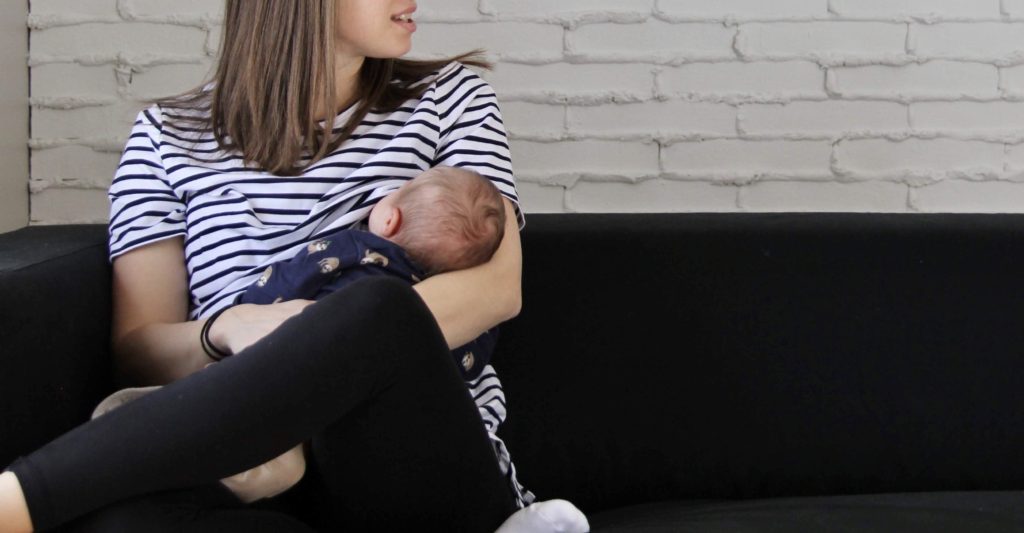 My favorite feature of this tee is the openness of the nursing access. I was shocked (in a positive way) when I first lifted up the front of the shirt to nurse. The dropped arm holes are massive and allows nursing to be fully discreet.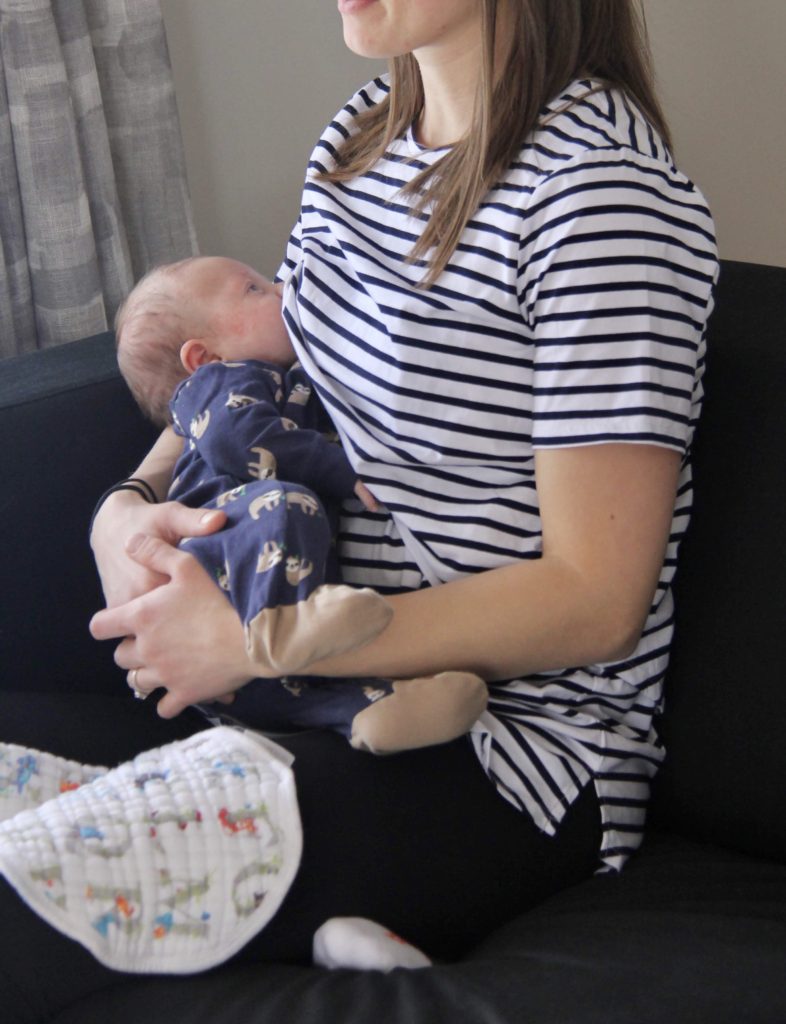 The jersey material gives just the right amount of stretch in order to offer lots of comfort. I really like the length of the sleeves too. One of my least favorite clothing features is when my sleeves are too short and/or too small. That won't be a problem at all with this tee.
This open front cardigan is super stretchy and super long. The jersey cotton gives maximum comfort and allows your style to not be hindered. I absolutely love the look of this cardigan and for sure plan to wear it long after nursing baby.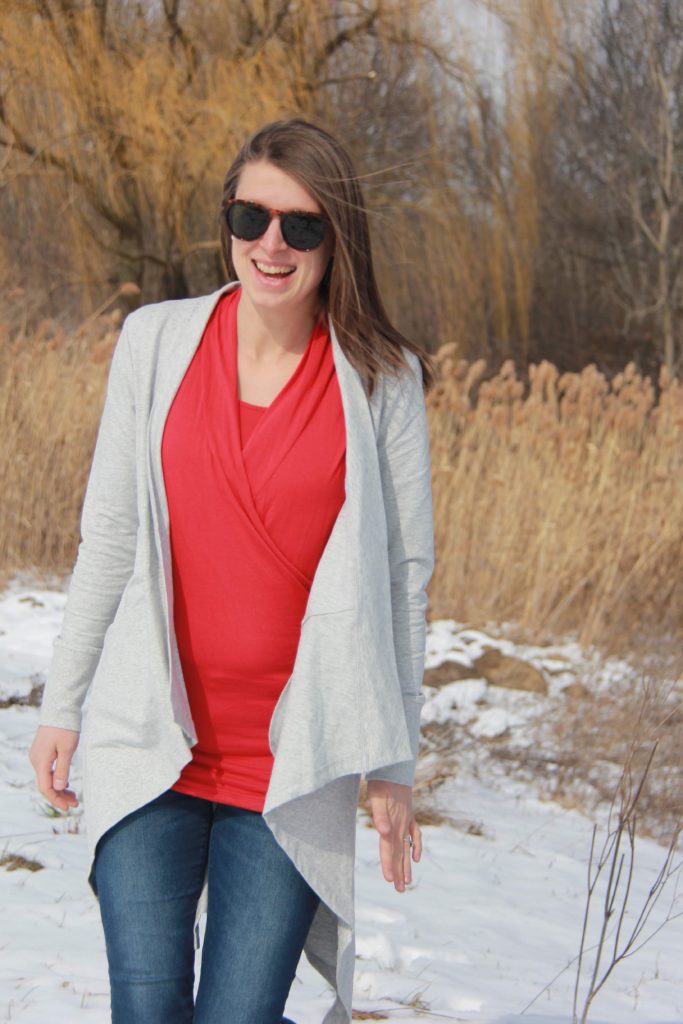 Like the other Bae products, this cardigan can be easily worn in any season. Everyone loves a long cardigan, and this for sure will not disappoint. Reaching all the way to the knees, the bum is fully covered.  The two points on the back of the cardigan give such a unique look that really makes it stand out from others.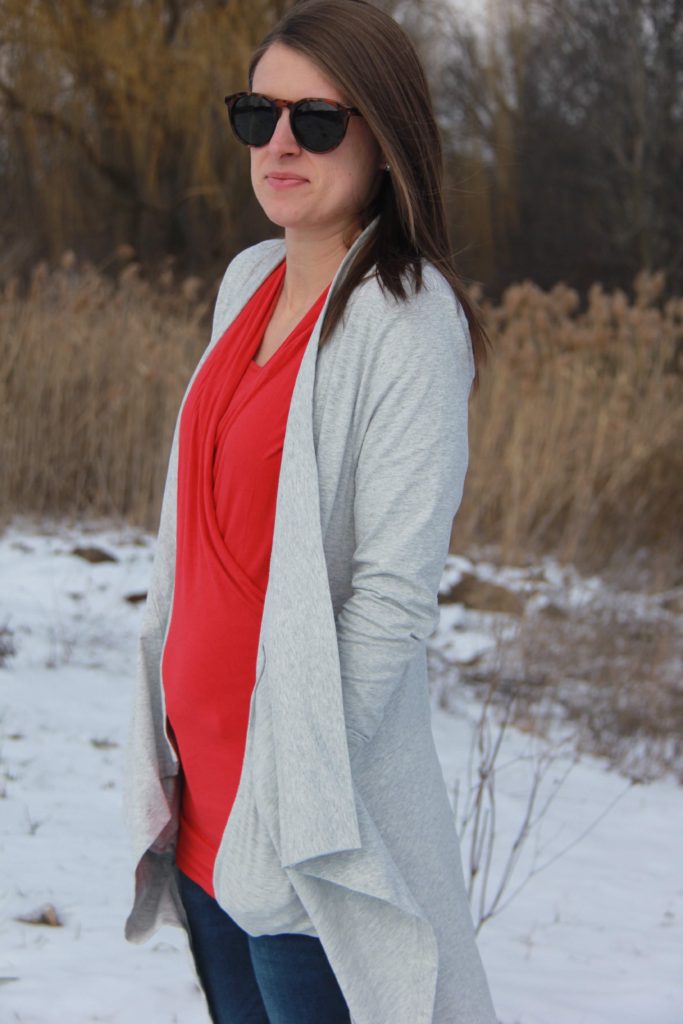 Possibly the best part though? The cardigan has pockets. I think every woman I know swoons over a top that has pockets; so for real, you'll love them.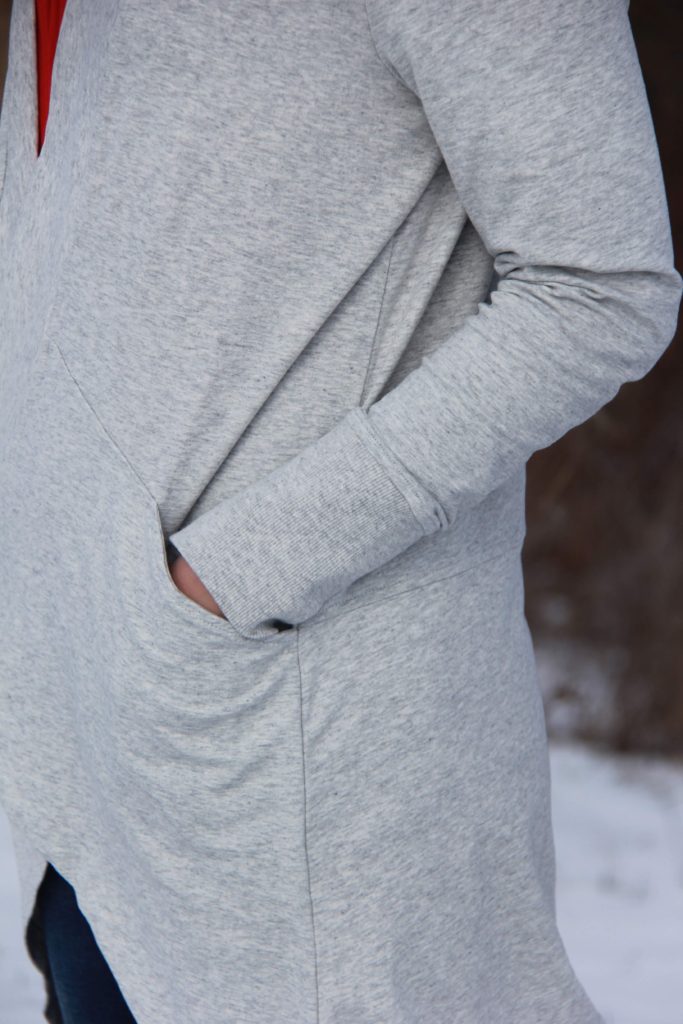 Bae the Label creates high quality clothing for all stages of motherhood. The attention to detail sets these clothes apart from other clothing lines. Versatility and comfort is what every mom and mom-to-be is searching for. Bae the Label will not disappoint.