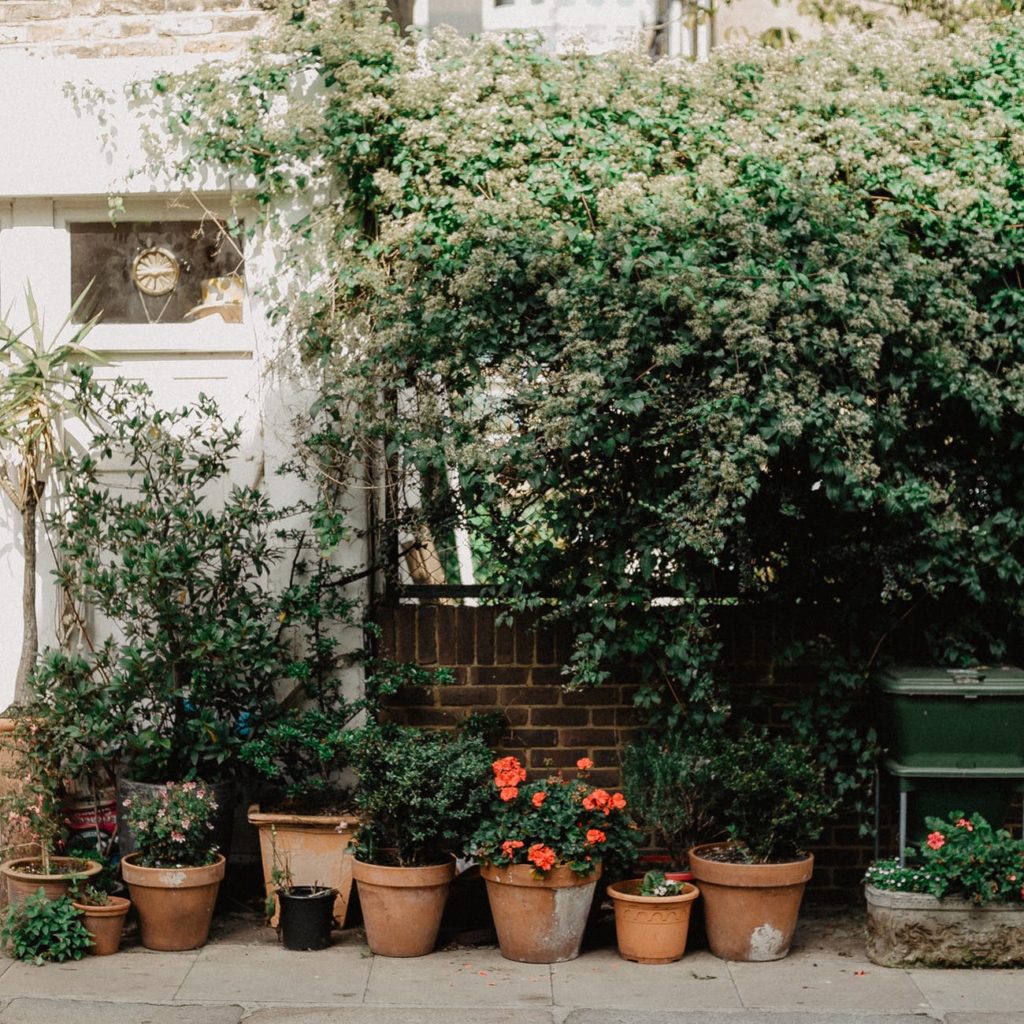 https://www.pexels.com/photo/green-plants-on-brown-clay-pots-3673763/
Are you finding it increasingly difficult to reach your garden terraces, or to manage stairs to your garden? It can be tempting to have the whole garden redesigned, undoing years of work, to allow you to enjoy the outside space with safety. However, with a stair chair lift, this drastic action is no longer necessary.
Gardens can take a lifetime to perfect, from beautifully cared-for lawns, and expertly planted borders, to creative patios and ponds. However, very few are completely flat, and if you suffer from reduced mobility, continuing to maintain and enjoy your garden can become increasingly difficult. Something as simple as a few steps out into the garden, or from the patio to the grass can make being out there difficult and even dangerous. If you have a terraced garden, designed to make the most of a steep bank, either at the front, or back of your house, then the difficulty and the danger only increases. Mobility aids and products such as lifts are designed specifically to make living independently easier and safer. Your garden is an integral part of the pride you take in your home and with the wide range of stair lifts available this can continue to be the case. By investing in such a lift you can continue to access all areas of your garden without the expense and disruption of a full revamp of the area. Chair lifts for mobility can easily be fitted to a wide range of areas in very little time. The vast array of lifts available means that you can once again enjoy the fruits of your gardening labour.
Finding the right outdoor stairlift for you
There are a host of companies offering a wide range of mobility aids from ramps and wheelchairs to stair lifts and walking aids, but how do you know which is the right mobility company for you? Your safety has to be your first priority, so check that the equipment needed for the stair lifts complies with the appropriate Safety Standard and that it has been independently tested. The next thing to check is who supplies and fits the chairs. Look to see whether it is the company you are buying from, or whether they are working with an expert partner. Either way can work, but it is a good idea to check out both companies if a partner is involved. 
Look through the stair lift options they have available and make sure that they have lifts that are suitable for outside. An outdoor chair lift will need to be weather resistant and more robust than an indoor one. Call the company and ask questions; find out how long the weather-resistant stair lift units will take to fit, what safety features are included and how power will be supplied to it. The company should provide you with a quote, and may even offer a free consultation to ensure you are getting the right product for you. 
So there you have it: everything you need to know about investing in a stair lift for your garden. We hope this information has helped.