Every mom deserves to look and feel great.
That's why Kindred Bravely pours love into each and every piece of clothing they design.
From maternity to postpartum and beyond, Kindred Bravely strives to make the motherhood journey easier for all stages.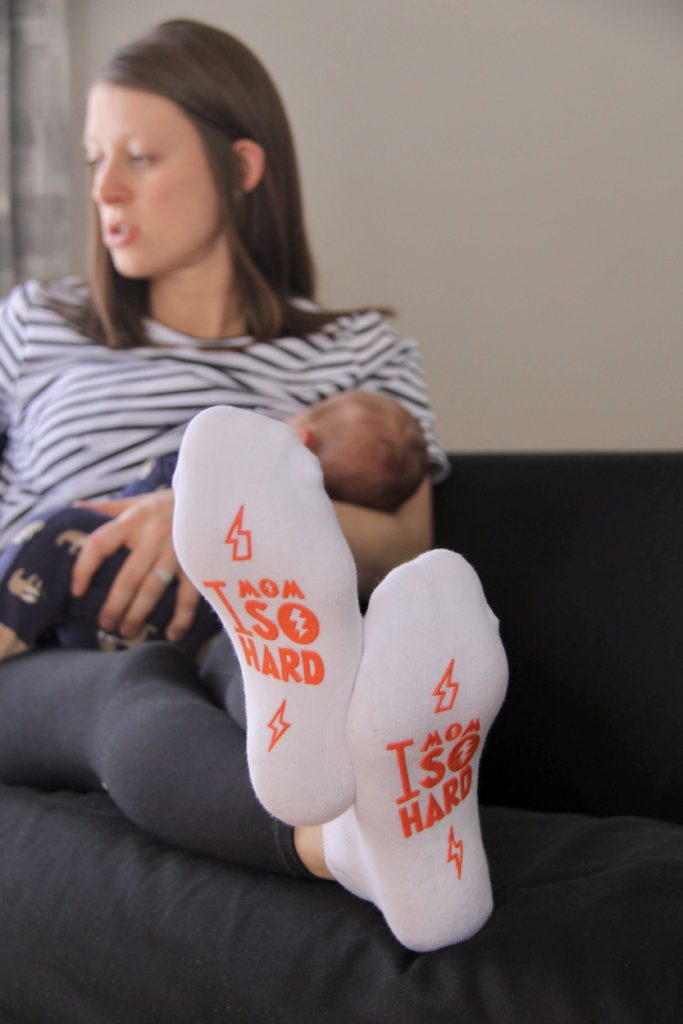 Giving is a huge part of the Kindred Bravely brand. Many of their proceeds go towards a number of different organizations, all of which bring some sort of community or empowerment to the people involved. Supporting women and their health is what the brand is about. They believe that helping women can make a difference.
---
Connect with Kindred Bravely
---

This paten pending all-in-one bra features two different bra designs. Combining a nursing bra and a hands-free pumping using a unique dual clip, moms can wear this bra day or night.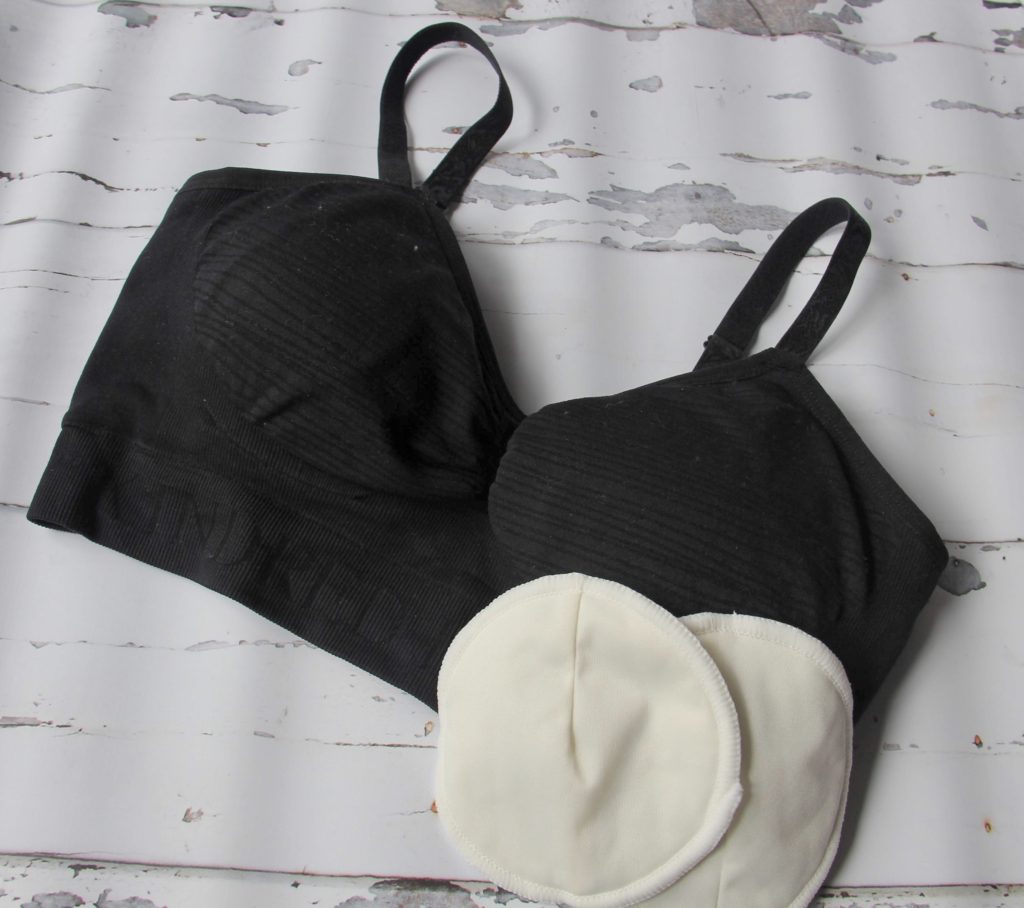 Featuring removable padding and ultra soft fabric, this bra securely fits all standard pump flanges. The bra is also wire free, which is music to any nursing mamas ear. The bra gives moderate support and has double-layered cups too.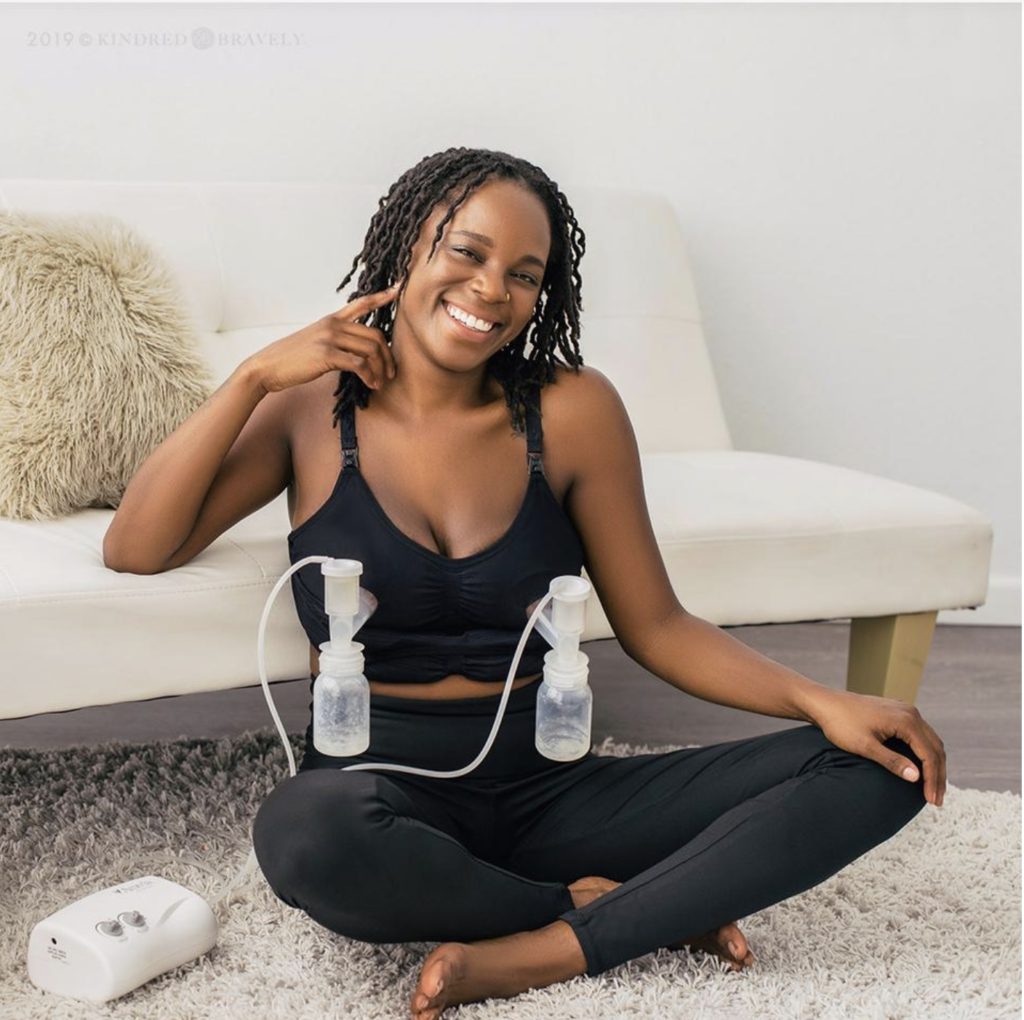 My favorite feature of this bra is the super soft fabric it offers. It seriously feels amazing on my skin. Made from nylon and spandex, the  materials really are silky smooth.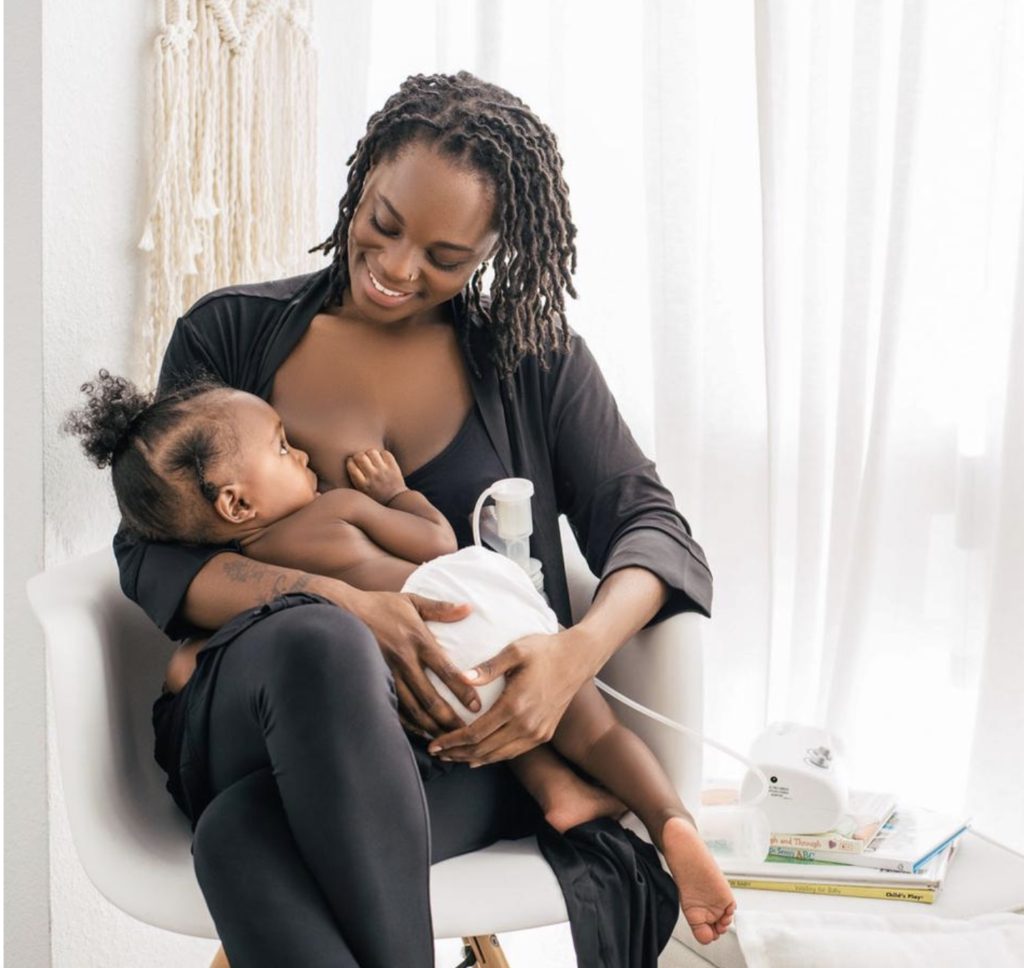 After wearing and using the bra, I have found that the dual clip is a little tough to use. I mainly use the bra for nursing, and because of the two clips, it's kind of difficult to un-clip the correct clip. I often un-clip the front layer which is needed for pumping, so I then need to re-clip that layer and then un-clip the back layer. Doing this un-clips both layers together so that access is easily created for nursing.
The Simply Sublime Nursing Bra has quickly become my favorite bra to wear. The comfort it gives is great and the support is perfect for what I need.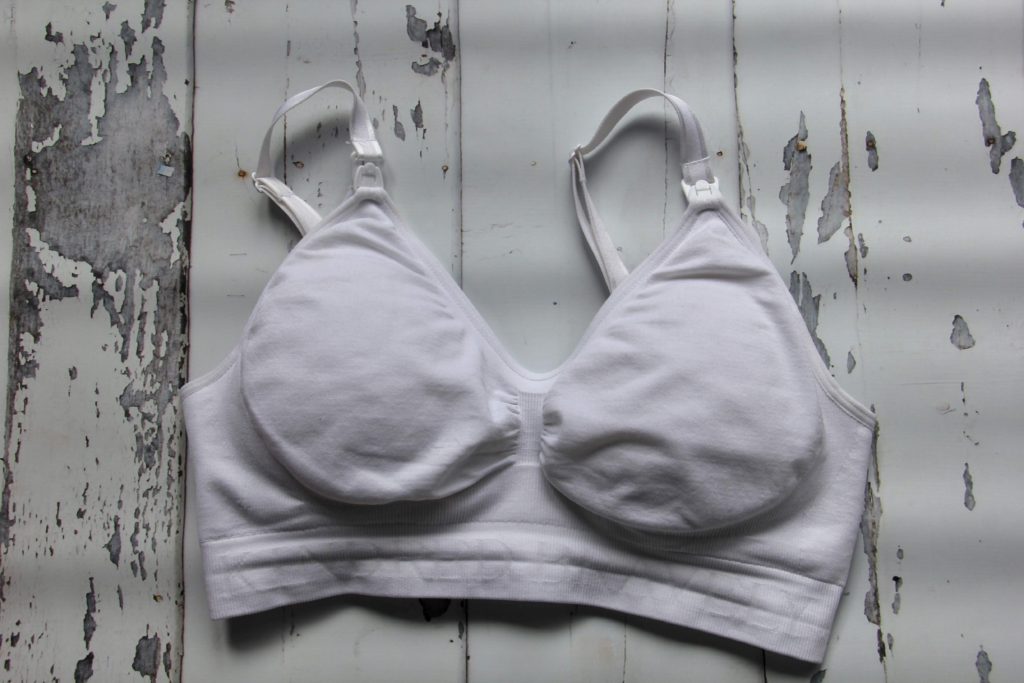 Adjustable straps allow for the perfect fit around the shoulders. This is great because the bra can grow and shrink with you as your body changes.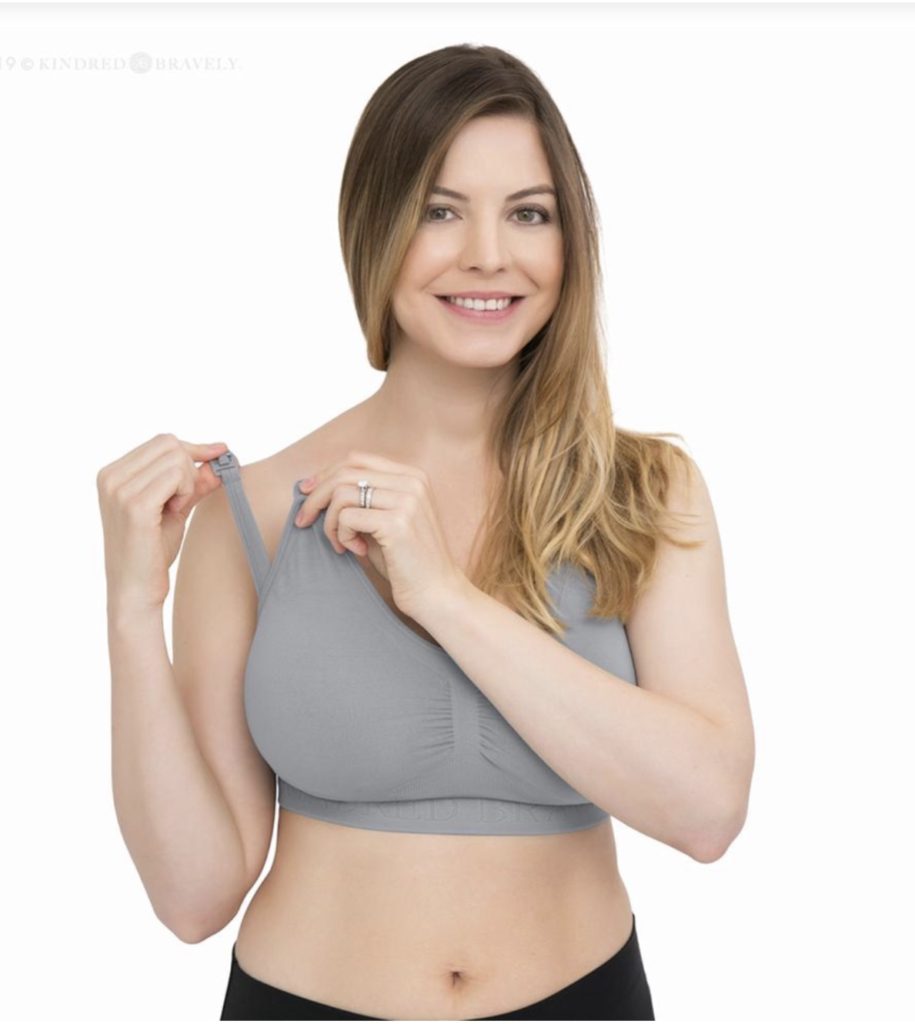 The clip-down cups with removable padding helps maintain the smooth shape that every mama is looking for. This bra is perfect to wear sleeping, lounging, or even casually with a T-shirt. Multiple colors are available, so you can find coverage for any outfit.
I find this bra very easy to use in my day to day wear. Whether I'm at home in a T-shirt, or out and about wearing a blouse, I feel supported all the way around. I especially love the smooth shape that the bra gives. Having a smaller chest, the removable padding offers the perfect shape that is necessary for me to fill out certain shirts.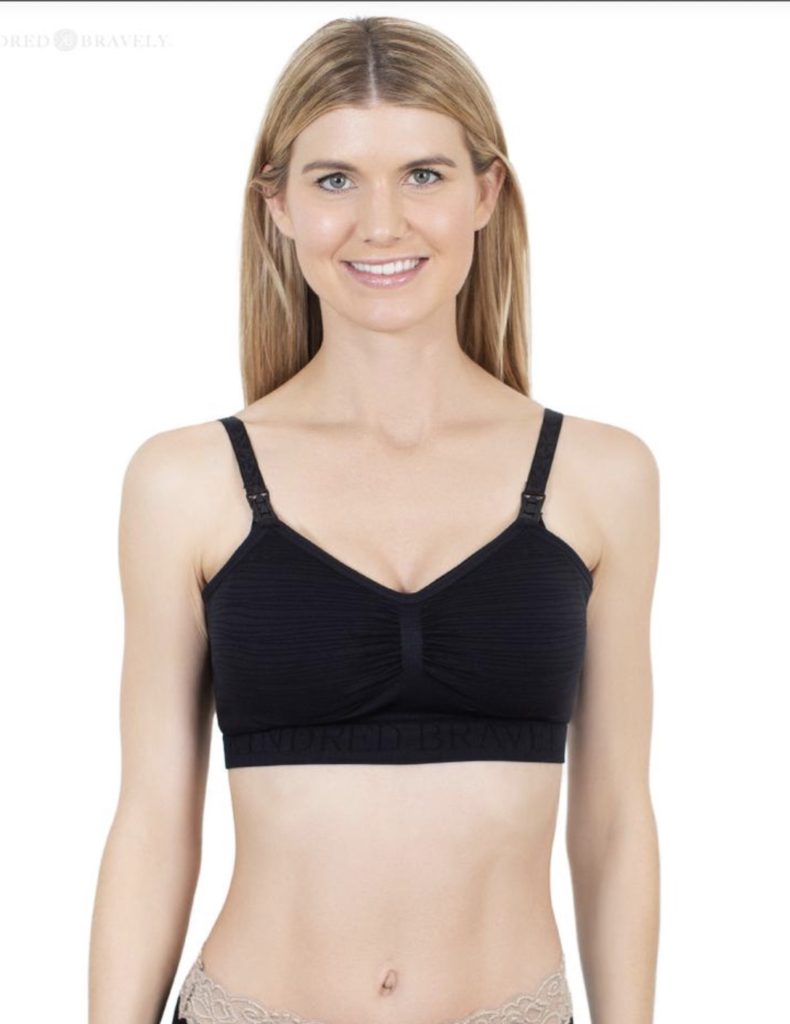 Kindred Bravely offers busty bra sizes for those women with larger cup sizes. According to their site, sizes DD/E and above are classified as busty. They recommend that you check each product's size chart for specific sizing.
These leggings are the most comfortable pair of leggings I've ever worn. They are sleek and stylish and can be worn lounging, casually, or even dressed up.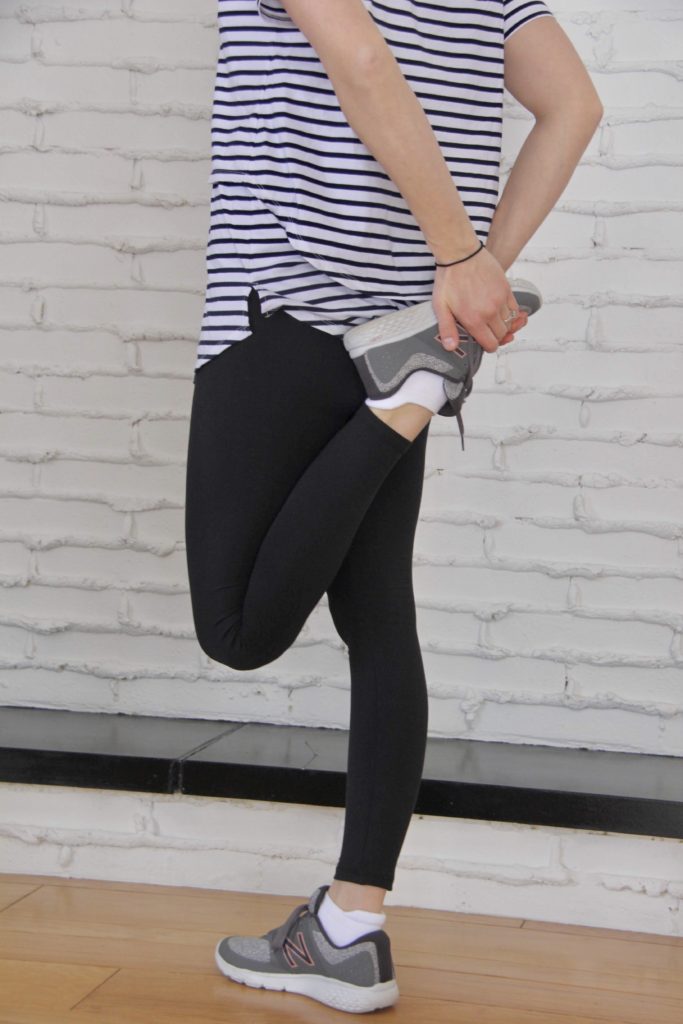 The material is so soft. I love how stretchy the leggings are – perfect for any new mom! With lasting fabric, these leggings will never lose their shape. You can't say that about clothing very often.
Made with polyester and spandex the stretchy, high waisted leggings allow for them to be worn not only after baby comes, but throughout the whole pregnancy too. These leggings really do grow with mama; and then shrink with mama when the time comes.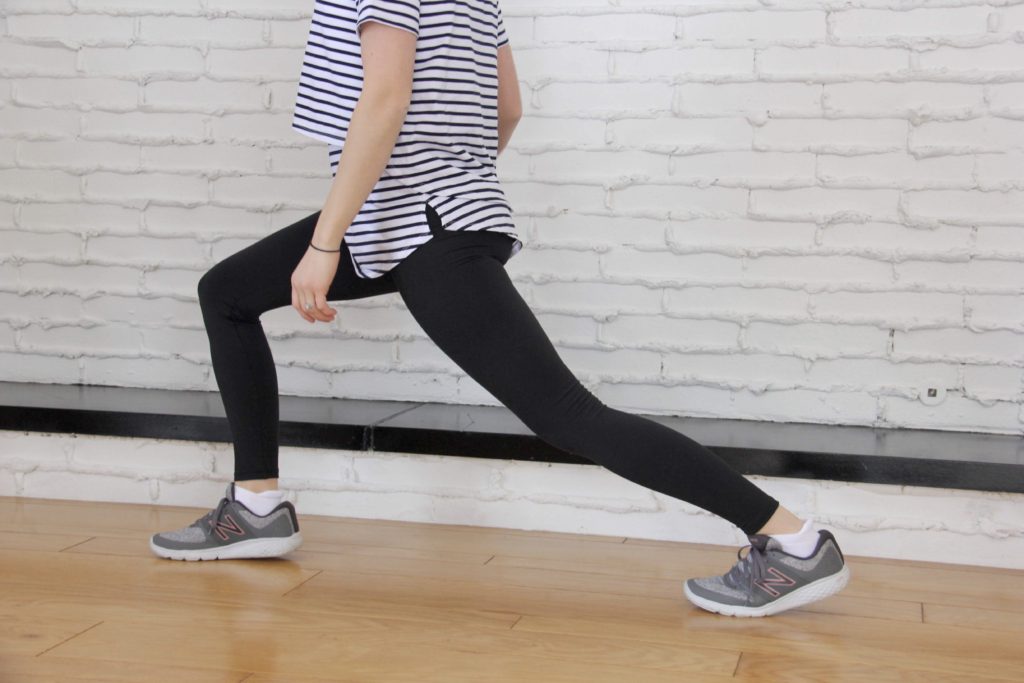 The premium, ultra high, stretchy waist panel literally comes up and meets the bottom the underbust. This is like any mom's dream. Keep everything in as the fabric molds to the body and hugs those curves.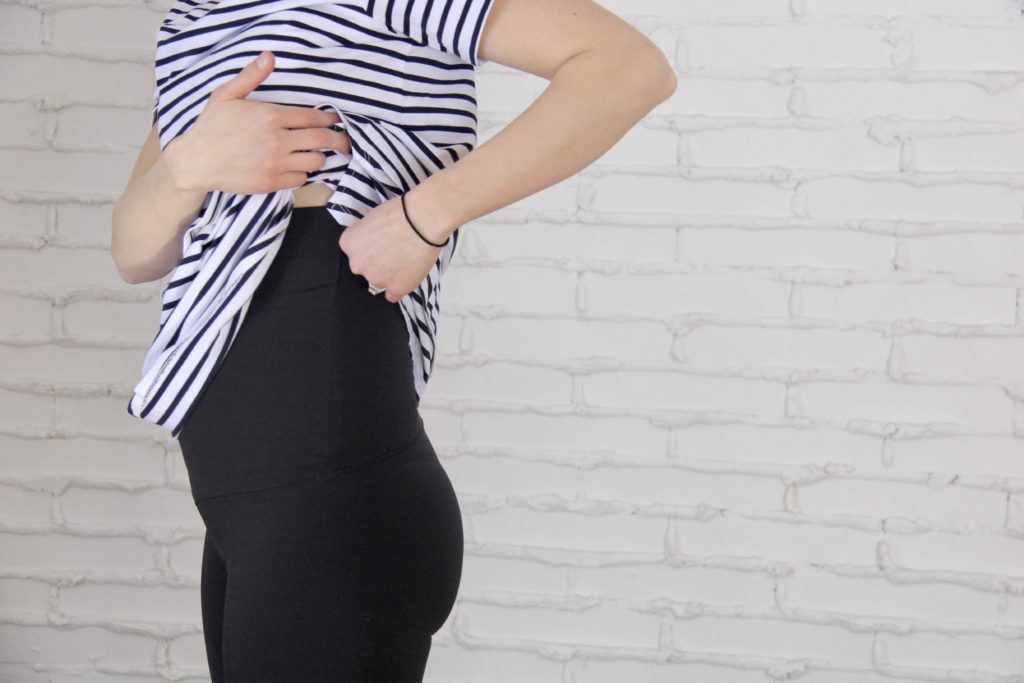 As a new mom, having a pair of pants that bring confidence like these leggings do really makes all the difference.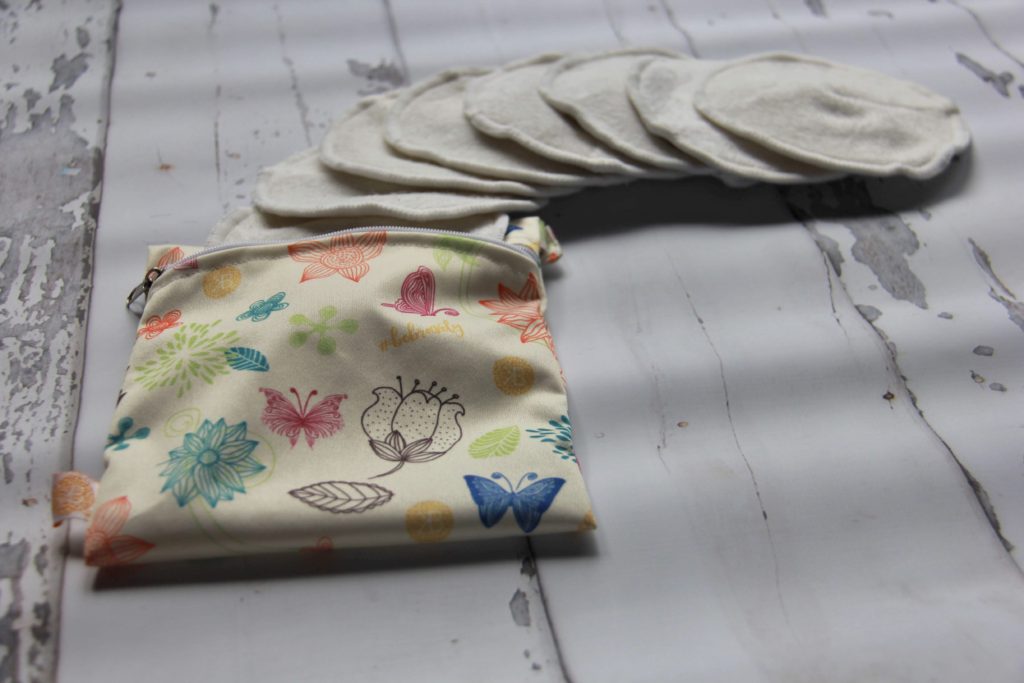 If you don't love their products, return them within 90 days for a full, free refund. That's a brand that stands behind what they produce.