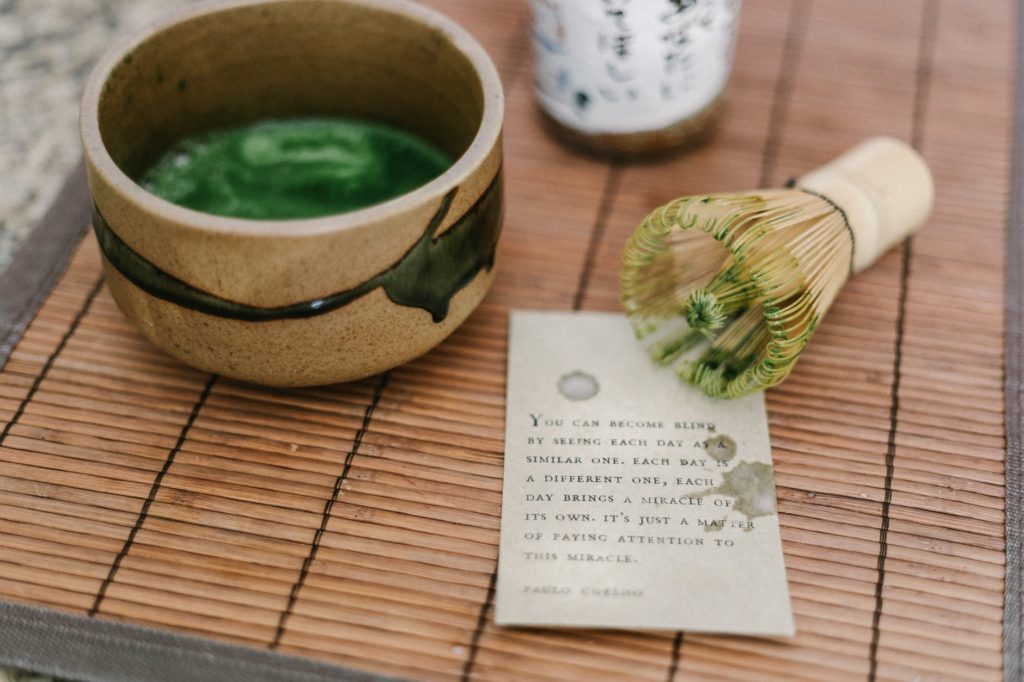 https://www.pexels.com/photo/green-liquid-on-brown-bowl-2609565/
If you are someone who likes to drink a cup of coffee on a daily basis, now could be a great time to make the switch to something else, with matcha being a good choice.
Before we move onto the benefits of matcha, ditching caffeine in the form of coffee is beneficial for numerous reasons. We all know that it can result in the jitters. However, there are other health benefits that are not discussed as regularly. Did you know coffee is linked to hearing loss? You can learn more about this and getting the right help online.
Is matcha tea as good as or even better than regular green tea? You might be wondering if it tastes as good and if it has as many health benefits. Green tea has recently hit the headlines as a healthier form of tea, filled with antioxidants and nutrients. There are many claims of health benefits, improved brain function, fat loss, and even a lower risk of cancer,
So why should you buy matcha tea and how does matcha powdered green tea match up? When you buy matcha tea online you will discover that it has 137 times the level of antioxidants available from regular green tea. It seems Japanese matcha green tea has better health benefits than popular healthy choices.
Matcha green tea powder reviews suggest it even has 70 times the antioxidants found in orange juice. You'll notice that matcha green tea is brilliantly green and packed full of flavour. Unlike some regular green tea that may look a murky brown colour, matcha green tea powder lives up to its name. You will not miss the bright green colour or delicious taste. Each cup of matcha tea you drink has more antioxidants than drinking orange juice every day for the next two months.
Choosing a tasty cuppa tea or even drinking a matcha smoothie
After reading about the health benefits, you might be asking yourself, where to buy green tea matcha powder, and can how to brew the perfect cup of matcha?
You will be pleased to learn that matcha organic green tea powder can be used to make a tasty cup of tea. You just mix the powder with hot water to make a tasty nutritional drink.
Unlike leaf tea, you will find that you can also mix powdered matcha green tea into your favourite smoothie. There are a lot of great smoothie recipes on the Internet incorporating matcha, making it easy for you to create a tasty matcha smoothie that also offers health benefits too.
In fact, you will probably be surprised by the different matcha recipes that are available today. If you are really struggling without your coffee fix, why not try a matcha drink in latte form? You can also make baked matcha goods, including muffins and pancakes. There are many ways to mix it up and get the benefits from matcha powder.