When you go on a vacation to Orlando you are probably there for an exciting family vacation!
With so many things to do and places to visit you may feel overwhelmed.
Choosing The Crayola Experience will be one of the best decisions you make.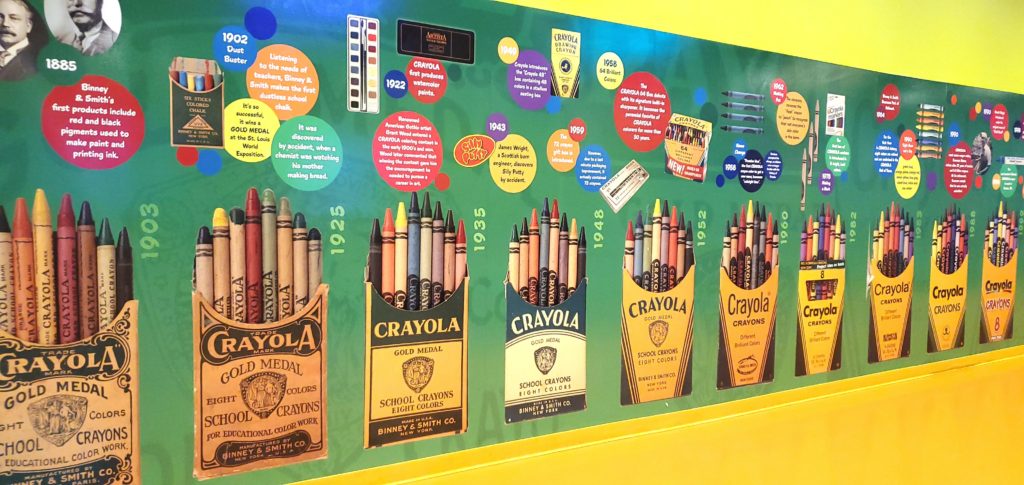 When you visit the Crayola Experience in Orlando be sure to expect to be there for at least 2 hours. We typically stay for up to 5 hours!
This indoor facility is jam packed with activities perfect for small children and their grown-ups.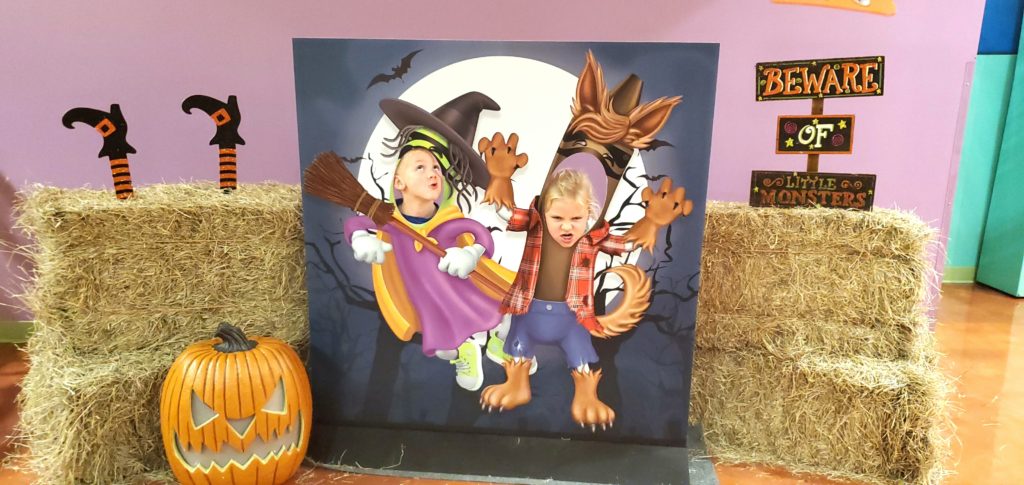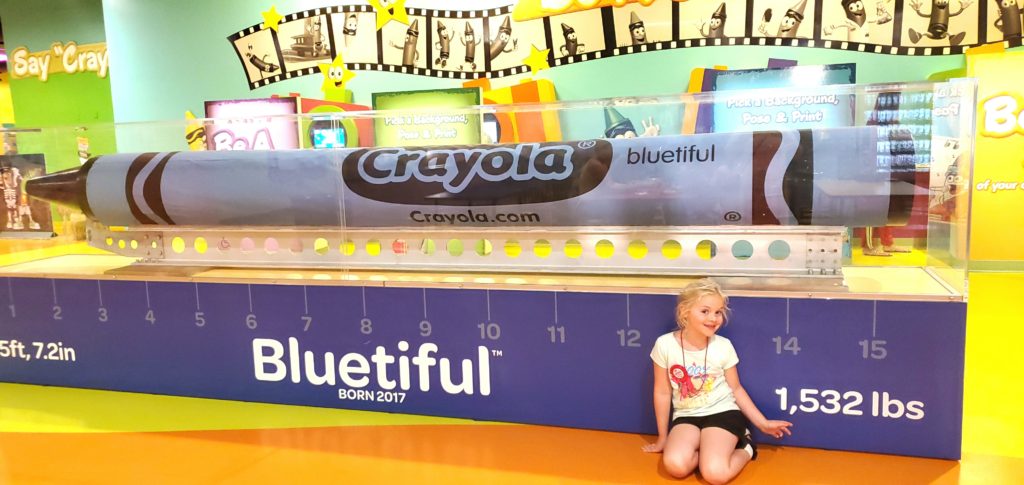 You can see the worlds largest crayon! This crayon is over 1500 pounds and is made with the exact same components as your box of Crayola crayons at home.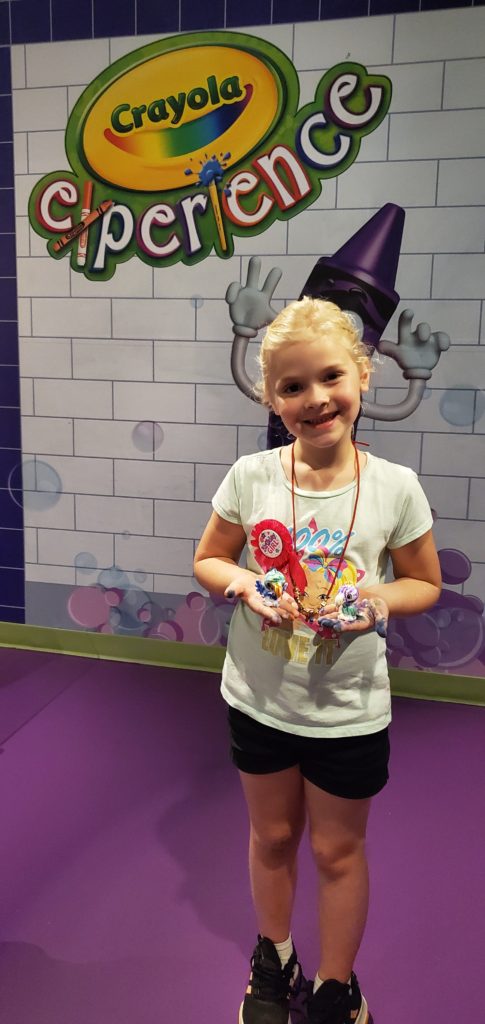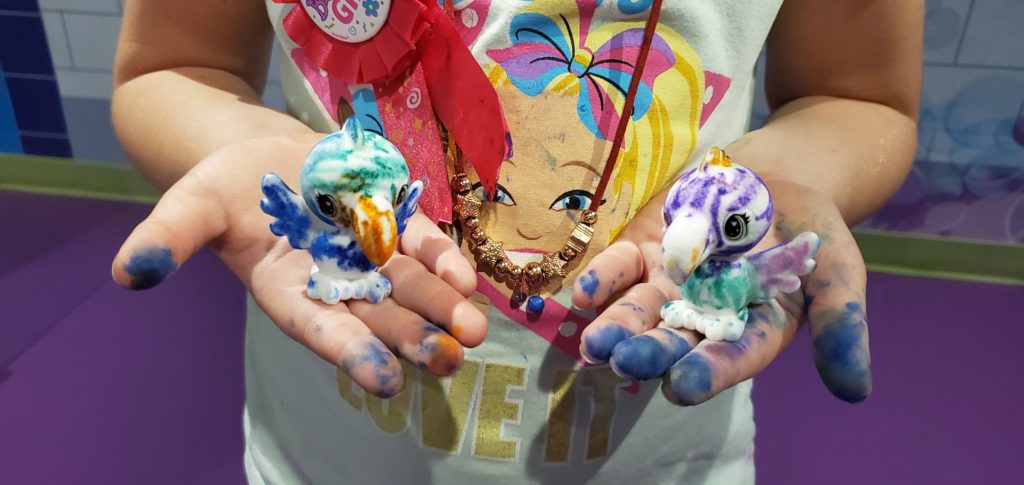 Crayola's newest hit products are their Scribbles Scrubbies. These soft felted toys are made to be colored on and then washed to be reused over and over again. They come in all sorts of animals. Jungle themed, vet themed and even salon themed. Check these amazing sets out on Amazon.
When you visit the Crayola Experience at this time you will received a voucher for 2 Scribble Scrubbies to play with and keep! The animals are subject to change as the weeks past by.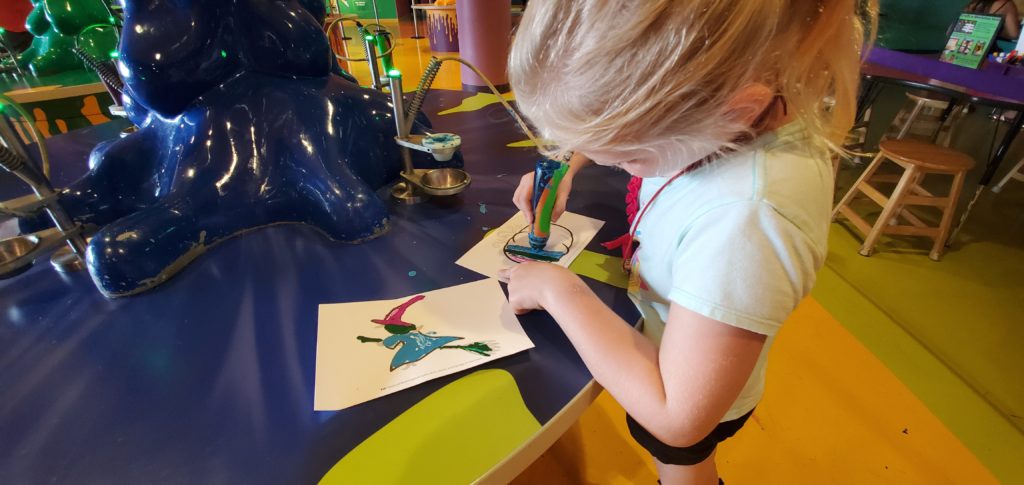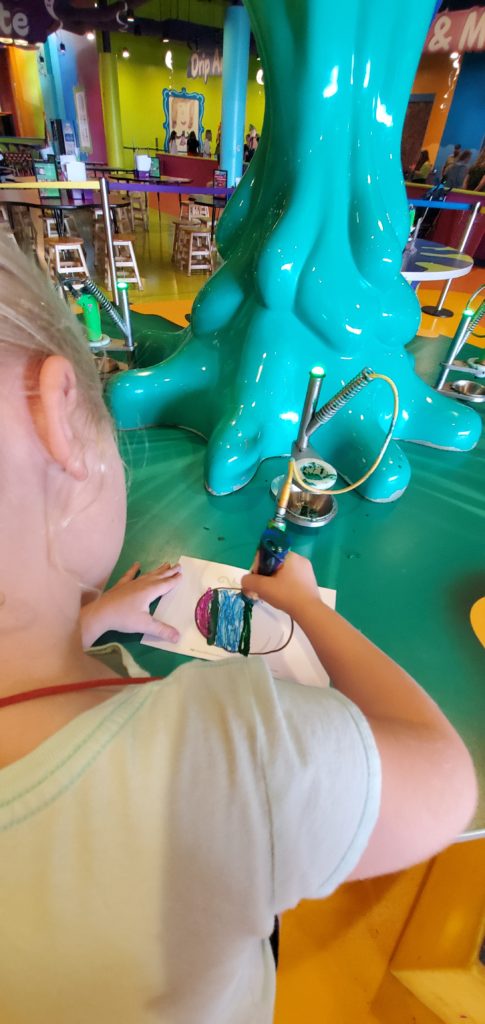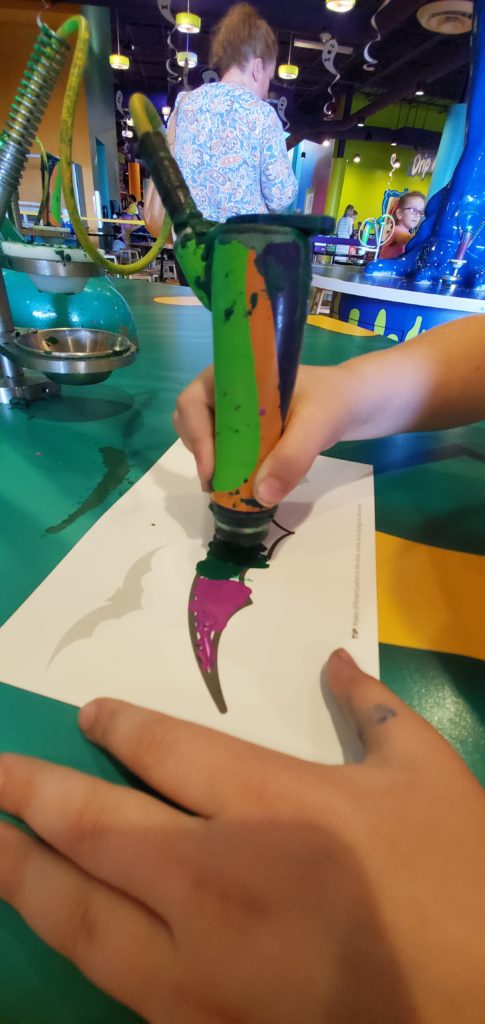 At

Meltdown

you are able to receive themed pictures to use with your melted wax pens. Walk around the several color stations of wax which is melted inside of pens to design and fill in your picture. Use with parental guidance as the pens are meting wax and are hot to the touch. Since we were visiting during October, most of the Crayola Experience has Halloween and Fall themed options. We got to fill in a bat, a witch and a pumpkin.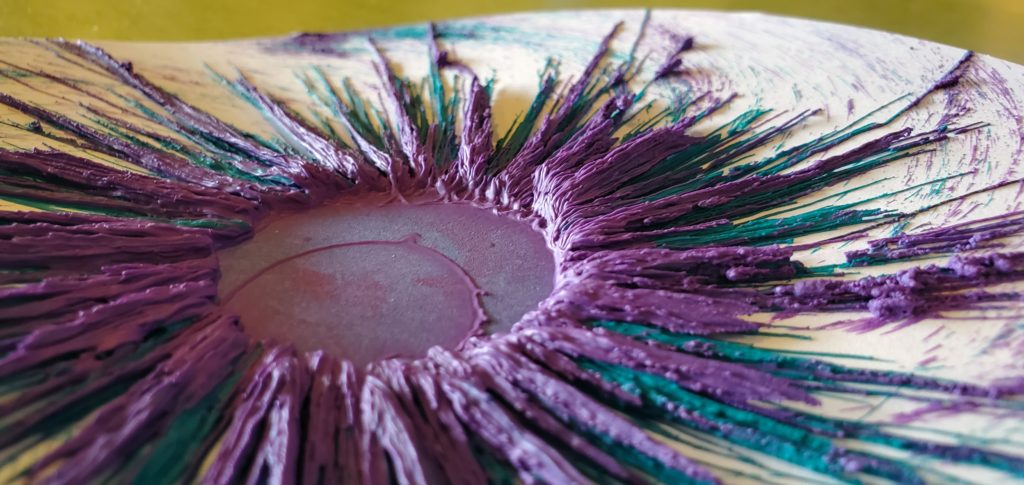 Over at Dripart we were able to place a Crayola crayon of our choice into a machine that warmed and melted the crayon. We then got to move the speed of the spinning mechanism to give our spin art different textures and shape.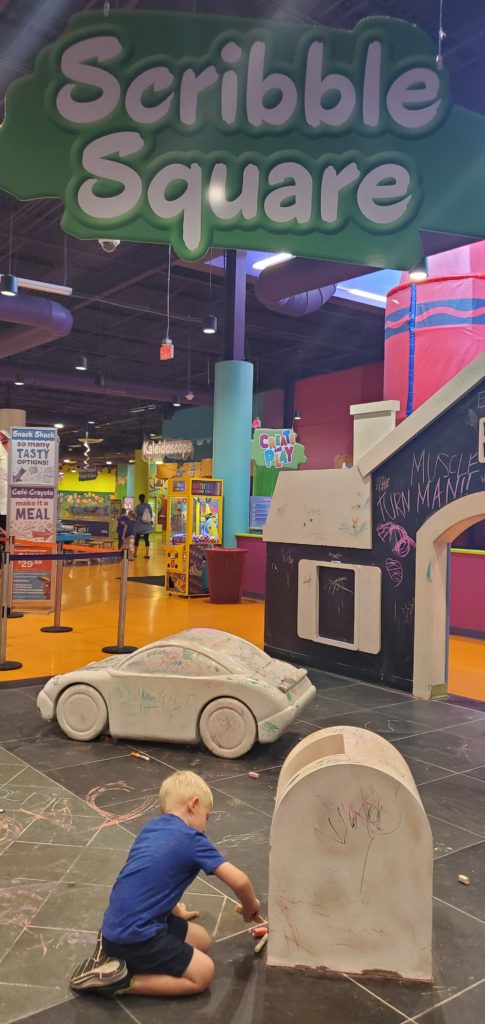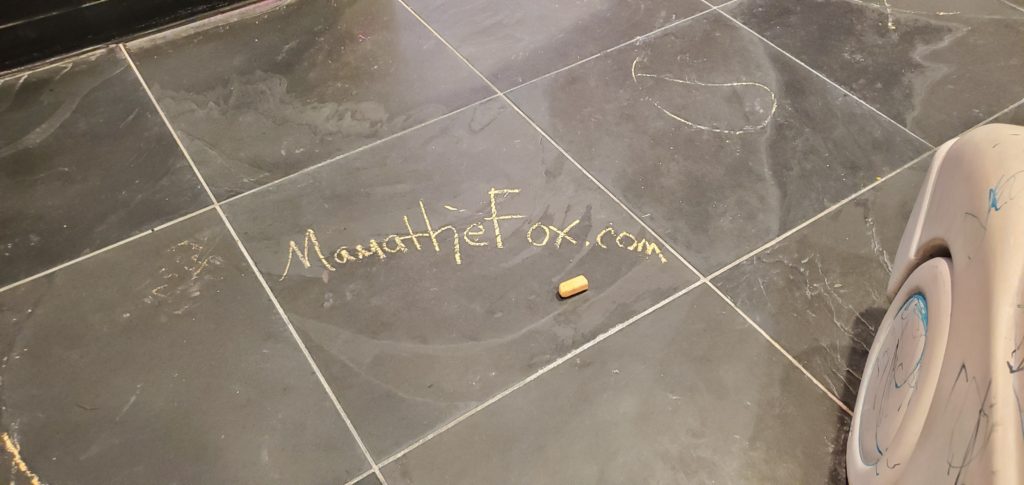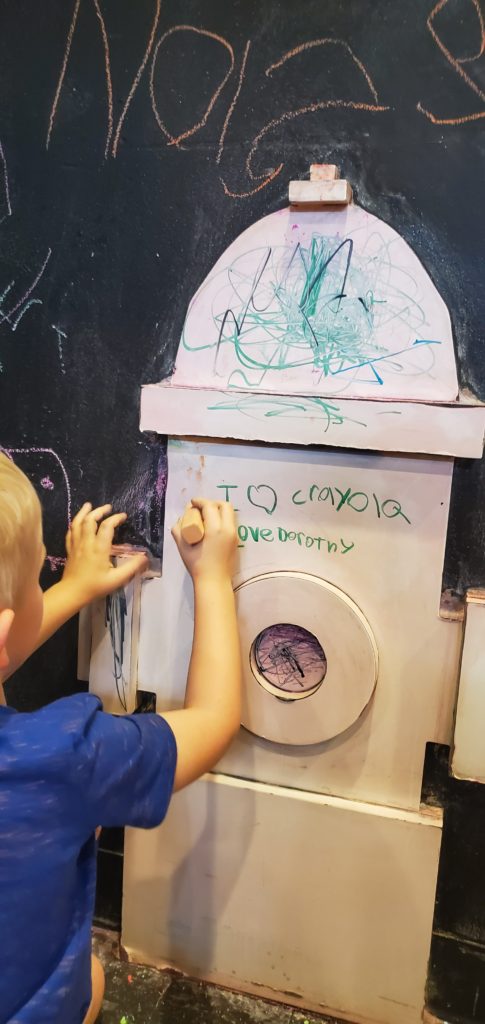 In the middle of the Crayola Experience is the

Scribble Square.

This station is an open area with floors, walls and pieces of decoration for you to color on! My 5 year old loves this area. You can use chalk and crayons to scribble to your hearts content. Each day it starts blank (thanks to the amazing staff) so you have a fresh canvas to play with.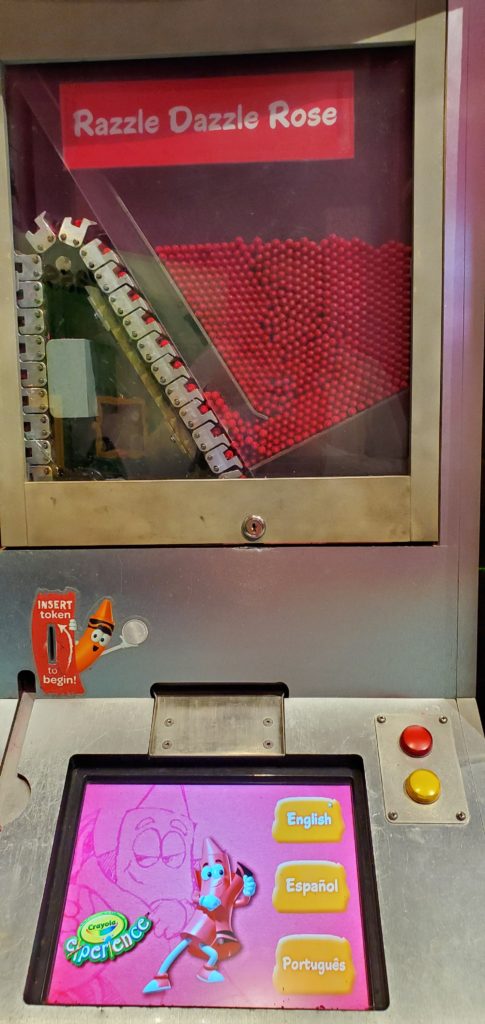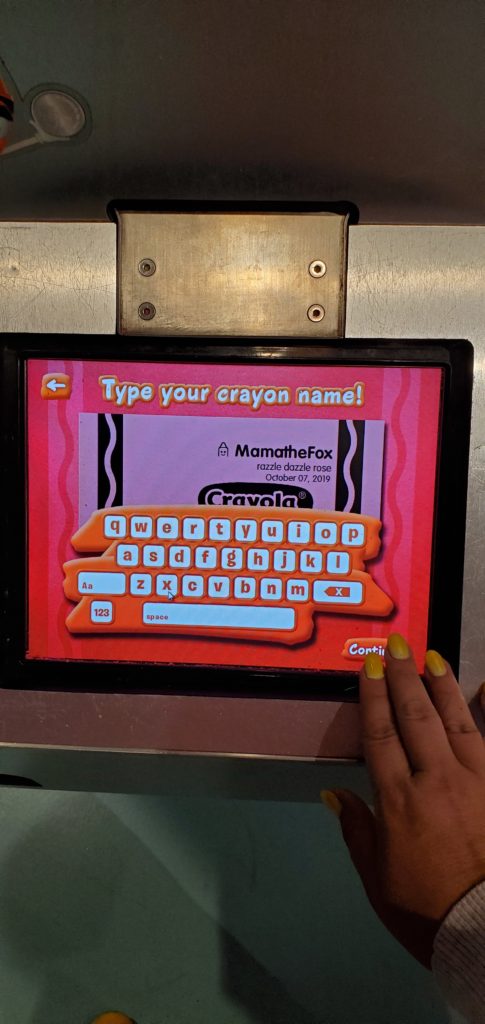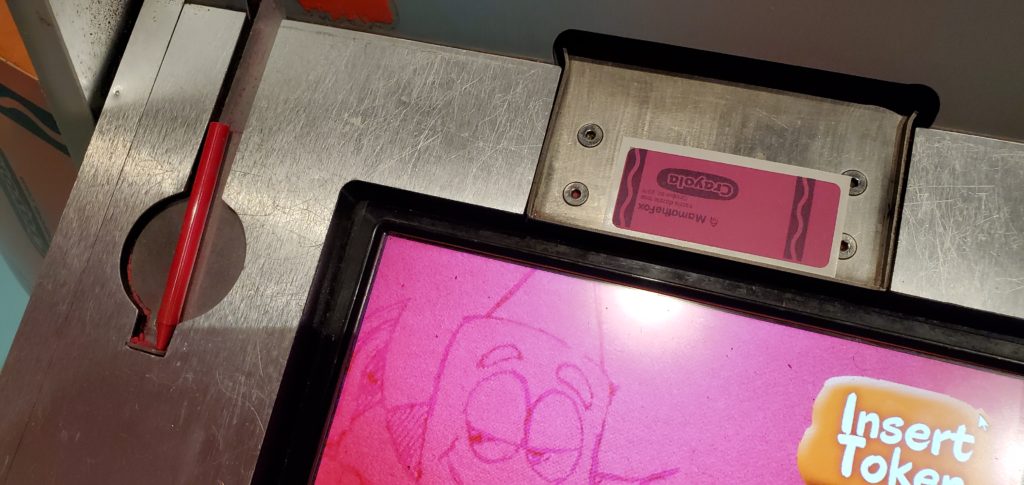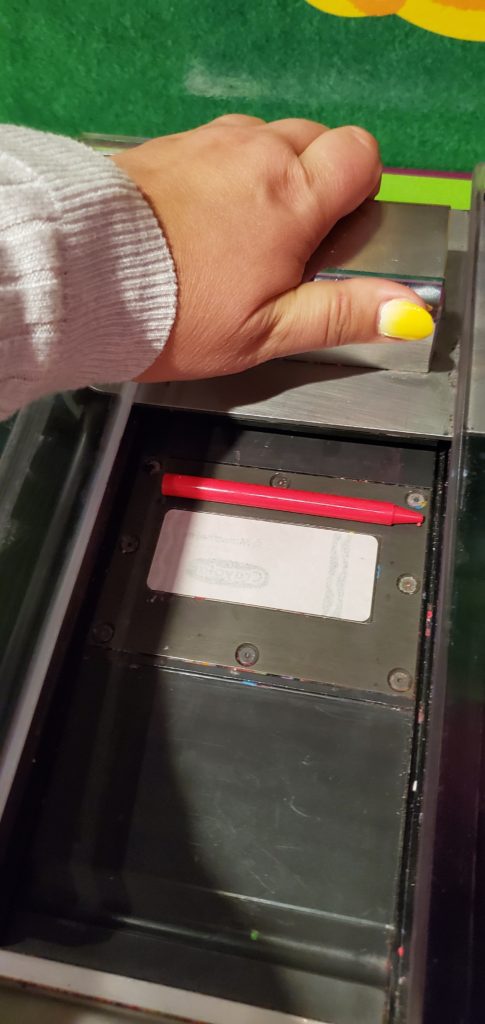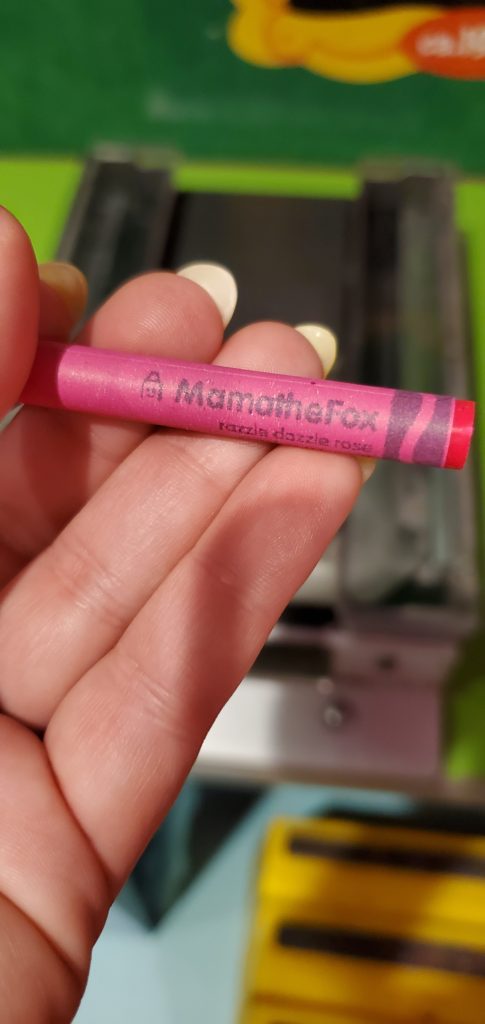 Wrap It Up is one of the most popular things to do at the Crayola Experience. You can make your own custom crayon label and put it on your crayon! There are over 9 colors to choose from. Use the touch screen to choose your language, a tiny image of you desire and type in your name or phrase desired. When it is complete it will show you what the label will look like. Then when confirmed it will pop out 1 crayon and 1 label. Walk over to the wrapping machines. Place the crayon and label according to the instructions provided and roll the wrap onto the crayon! It is so much fun.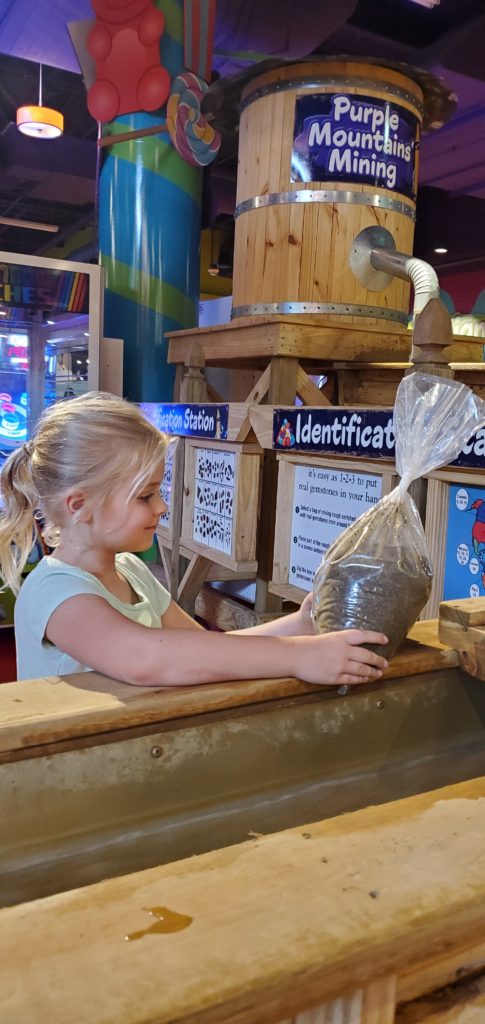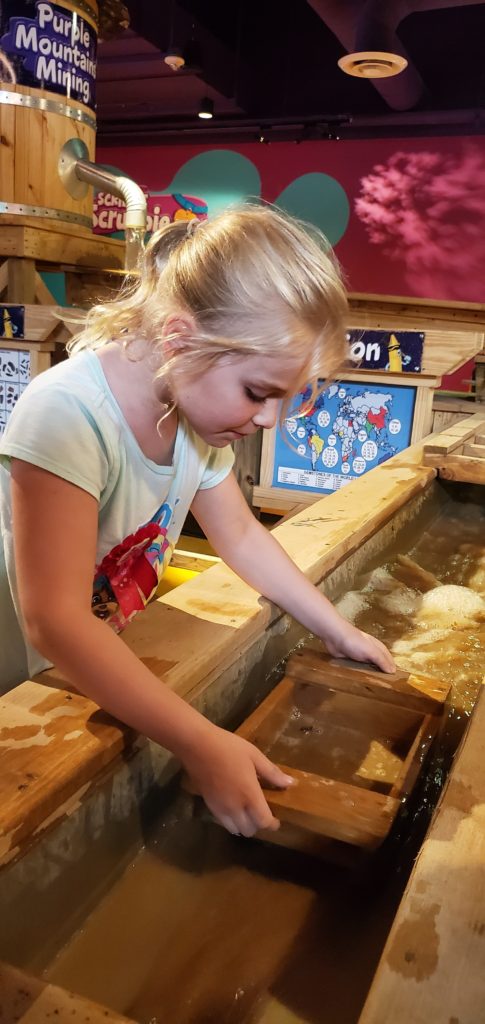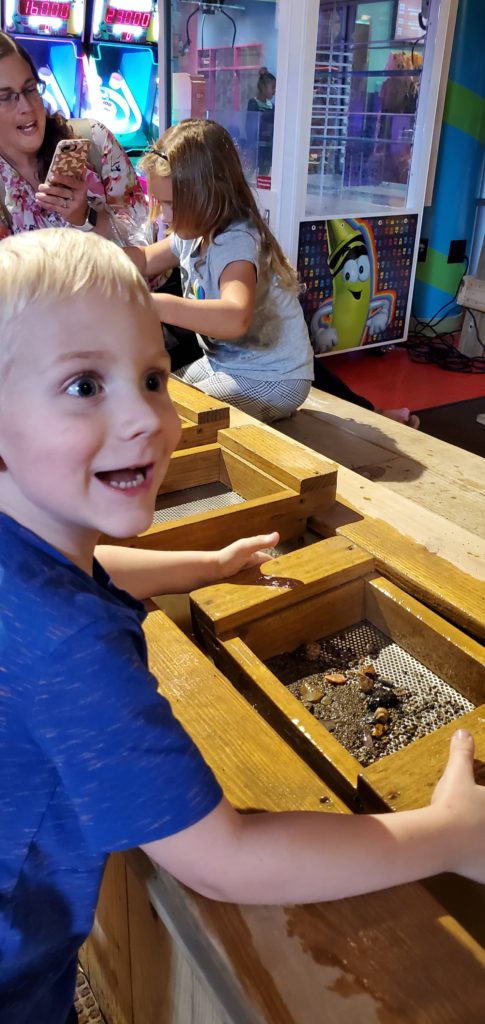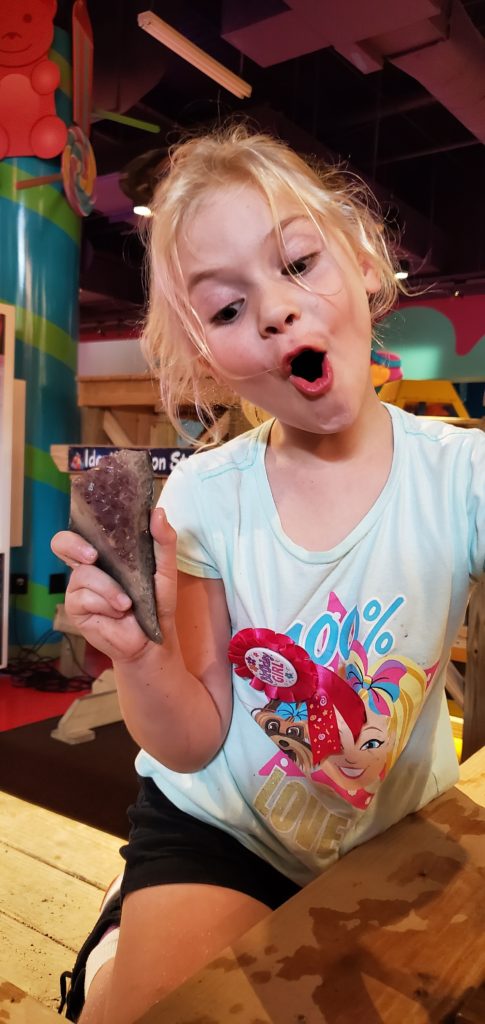 As a child I fondly remember getting to do a mining experience. At the Crayola Experience this mining station is amazing! For an additional fee you can buy a small, medium or large bag of mining material. In the bag is dirt, sand, pebbles and treasures! Pour a small amount of contents from the bag into a mining tray. Slowly and gently into the flowing water. Shake the try back and forth to allow the dirt and sand to wash away, exposing your treasure in the tray. We walked away with way more treasures than I expected. They kids were thrilled with the mining experience.
These fun attractions are only a handful of the amazing experiences you get at the Crayola Experience in Orlando. Be sure to visit when you are in the area, you will not regret it!