Unless you are someone who moves home regularly, you are likely to get a little dissatisfied with your home from time to time. If you have lived there for several years you can forget what you liked about it in the first place and get accustomed to keeping everything just as it is. We think that by making changes to our homes, it helps us to enjoy them that little bit more. As home is where the heart is, we think that it is worth considering these 3 changes to make to your home.
Plan some home improvements
It can be a lot of fun to plan in some home improvements, and you can decide how far to take this. You might plan in some huge projects or you might just alter some of the decor, it depends on your time, budget and desire to get the work done.
Starting with the exterior, try to improve your kerb appeal. You can do this by hiring a building contractor like Multi M Contracting to build you a new porch, veranda or even an entire extension. Obviously, these are large projects you can't do yourself, but they can really add some new interest to an otherwise bland property.
Smaller exterior works you can undertake yourself include planting new shrubs, painting windows/doors or changing light fittings. Try to make things look fresh whilst also sticking to the existing character of your property.
You can make some relatively simple changes inside by adding in some new soft furnishings and accessories. For example, if you have a fairly neutral color scheme in your living room, you could add brightly colored drapes, cushions and ornaments to give the room a brand new accent color and look.
You might want to take on larger projects and look at carrying out bathroom renovations or a new kitchen installation. These will require more planning, disruption and money, but will also make a bigger impact and can add value to your home if done well.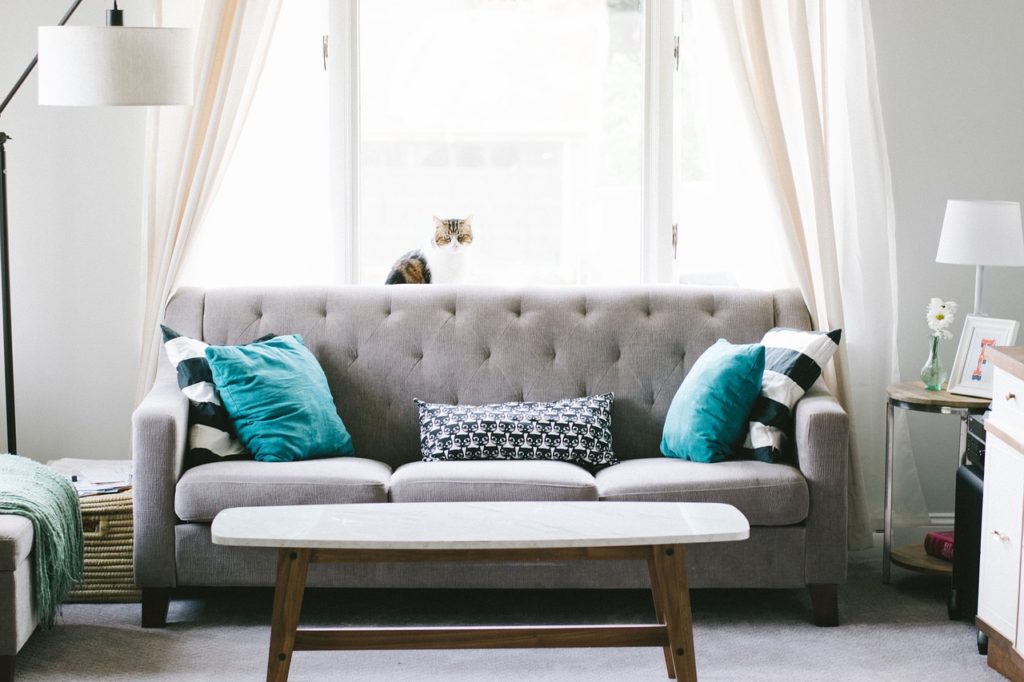 Image Pixabay – Pixabay License
Rethink how you use the space
When we first move into our homes we think about where everything will go and how each room will be used. Once we are all settled in, we tend to live in the same way for many years, rarely rethinking how we use the space that we live in. Consider some easy ways to declutter your home today.
Take a step back and try to look at your home with fresh eyes. Get a friend to help you with this, if possible, as they will be able to distance themselves from your home more easily than you can. Could you use the rooms differently? For example, would changing your living areas to the back of the house and then moving your office to the front work better?
Think through how each room is currently used and swap things over if you feel you would benefit from doing so. The next step is to look at how you have each room arranged, as you could reposition all of the furniture to completely change how the room looks.
Declutter and tidy up
Sometimes all you need to do around your home is to give it a good declutter and tidy up.
Start with the exterior of your home and work your way in. You could spruce up the exterior by tidying up the yard, fixing any broken fencing or gates and adding a new front door or some plants and ornaments.
Moving inside your home, make the time to give it a good declutter. Get rid of anything that you no longer have a purpose for and be honest with yourself when you go through this process. If you have not done this before, you will be amazed at just how much you will be able to get rid of.
Now that it is all decluttered, you can tidy everywhere else up and add new personal touches to give it a homely feel, perhaps fresh flowers or a new photo wall.