MamatheFox's daughter is now 6 and loves all things athletic. She is constantly playing outside, playing sports and even in the evenings doing kids yoga.
We now have her sporting Fanilu Apparel's new leggings and tops, allowing her to be comfortable when playing and working out.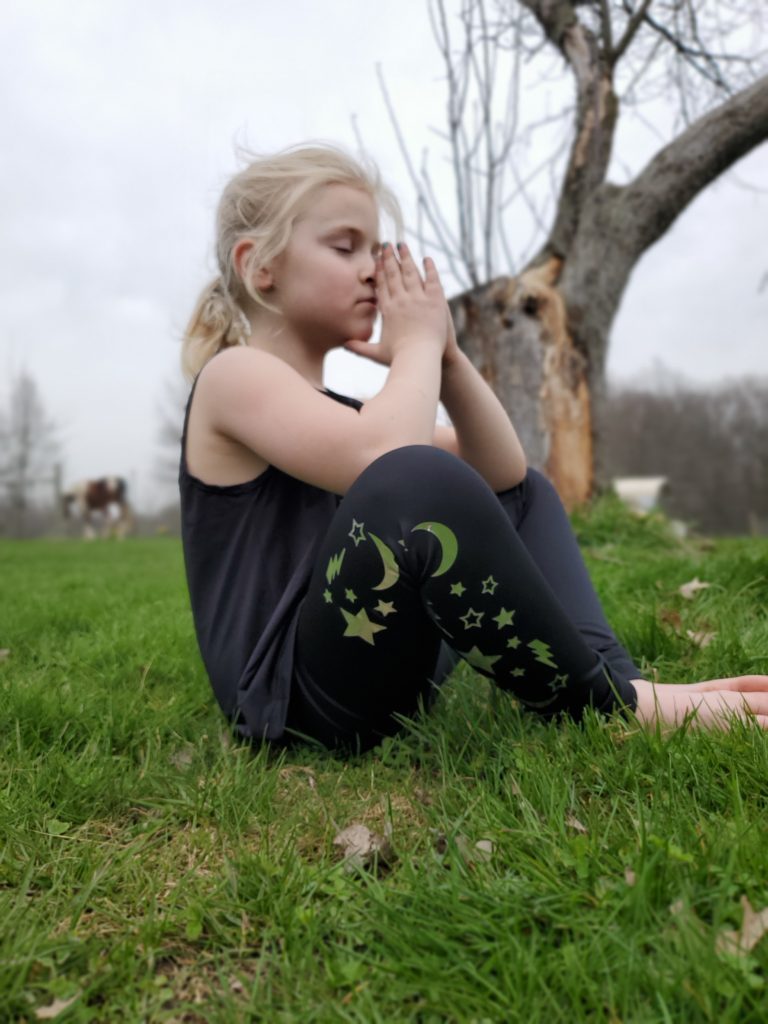 Fanilu Apparel specializes in the design of trendy clothing for girls and teens. Their products evoke a juxtaposition of strength and femininity that captures the idea that comfortable and cool clothing is sporty-chic and can be worn every day. Made from high quality materials, their products combine luxury, fashion and performance.  Fanilu Leggings are made with the finest fabrics, have a covered waistband and a close-knit fit that is super stretchy, making them extremely comfortable.  As a result, they are a snug fit and will make young tweens and teens stand out from the crowd with fashionable designs.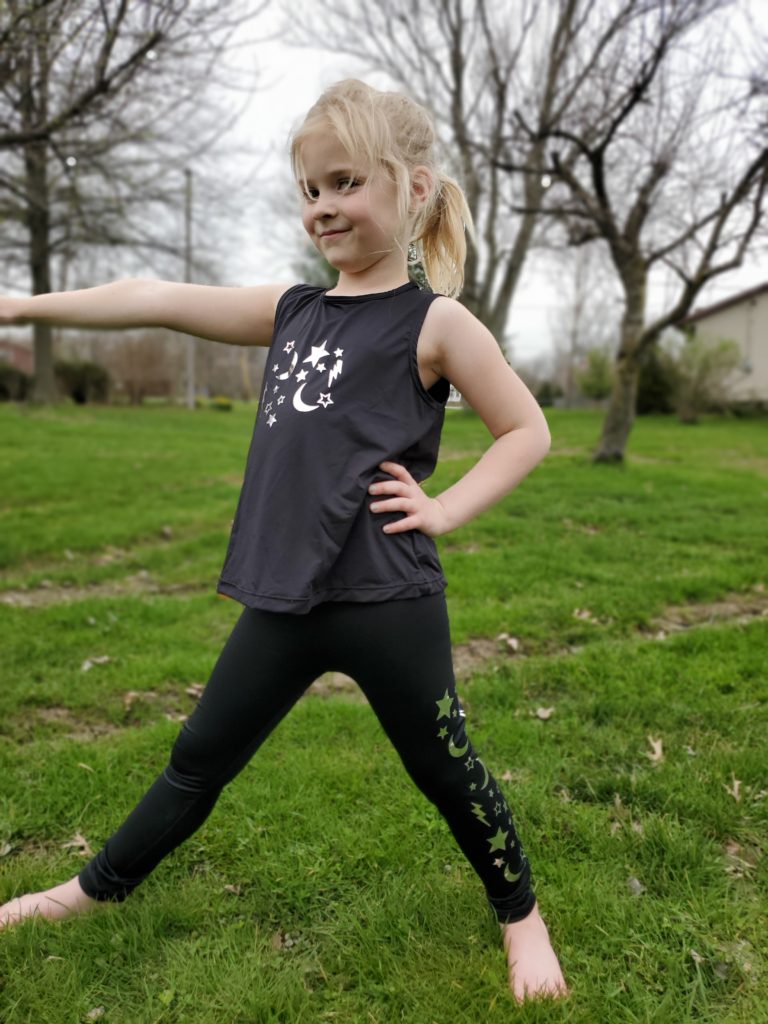 Their athletic wear is made with such high quality that it makes it truly an investment in your child.  The waistbands are stretchy so that they dont cause discomfort while in use. I know I have sadly purchase items that look super cute, but them are very uncomfortable and end up being tosses or donated after one wear. This is not a worry when it comes to Fanilu. They are so smooth and cozy that you are going to be jealous and want an outfit for yourself.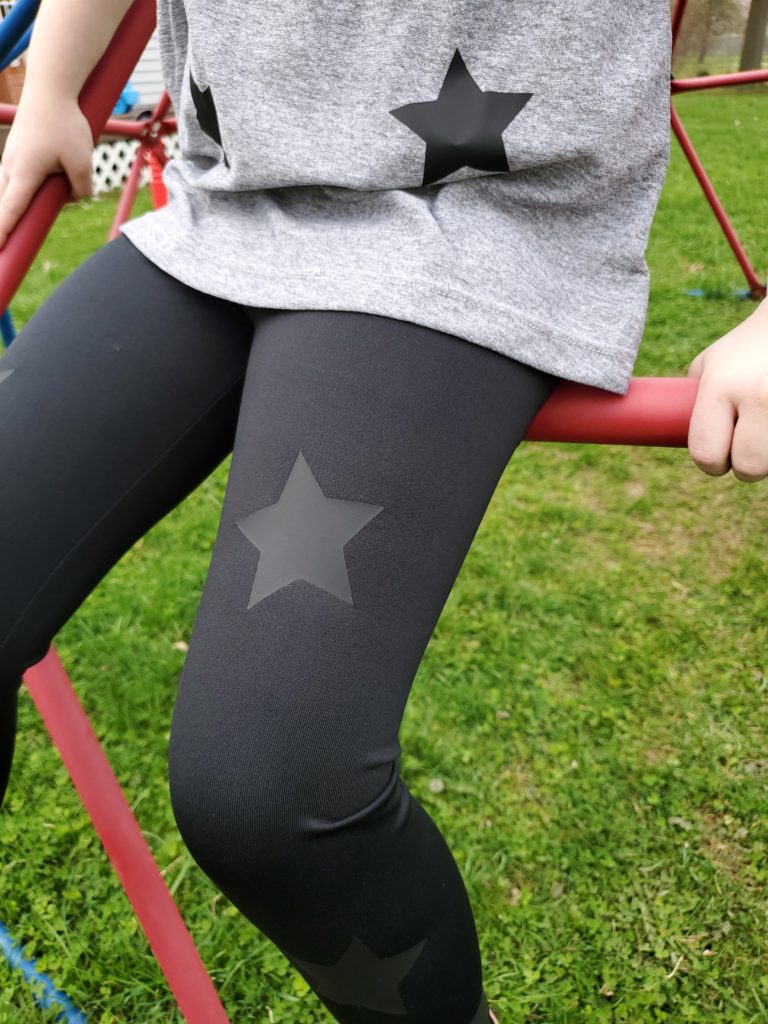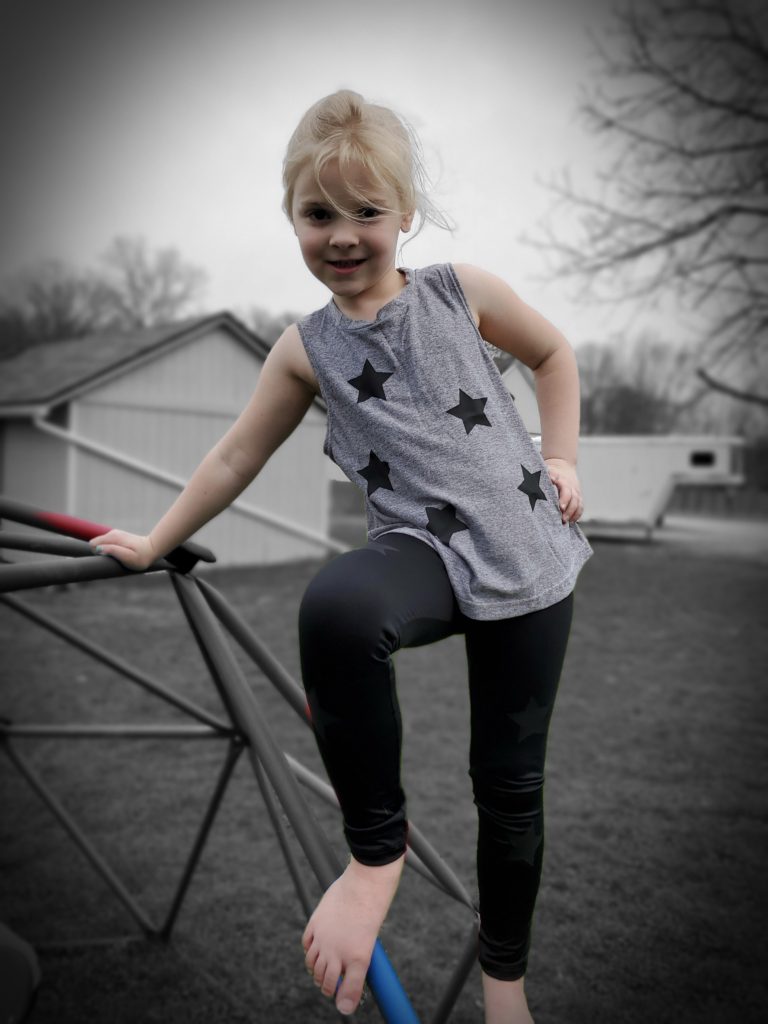 They are always coming out with new designs, staying on point with current trends and styles. We love the skull tanks, the stars and heart collections.
All articles are machine washable – use  cold water on gentle cycle and line dry. The designs may stick to each other after washing, so laying flat is best so the prints stay perfect.