This summer the Fox's have so many fun trips and activities planned. I am always looking for new ways to play with my kids at home and on the road. As a busy mom I choose to lean on PlayMonster for exciting toys that are relevant and affordable. This spring they have a few new toys that you just have to see. Keep these in mind too for all the birthday parties you will attend this summer, as each are perfect for gifts and fit any budget.
For Indoor Play: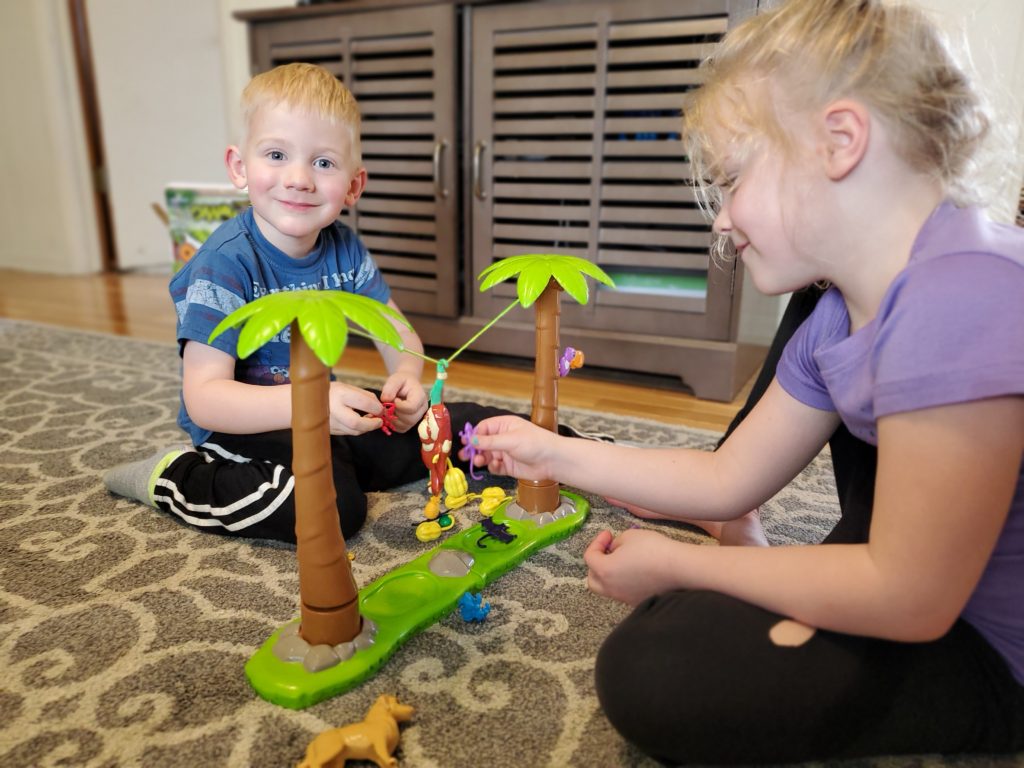 This easy to set up and super exciting game if perfect for preschool to elementary aged kids.  Simply set up the trees on their bases and pull down the leaf to tighten the rope. The Orangutan hangs from the robe with his arms and legs out in a swinging like motion. Take turns balancing items like fruit and friends on the Orangutan, but watch out! At some point the rope will be too tight and TWANG! The game goes flying! There are no batteries required making this a quiet game, other than the giggles and screams that will escape from your kids as they play over and over again. The wood bodies of the vehicles are made of European Beech wood (very high quality)

Automoblox are different from what you may think they are. These wooden vehicle toys are not just your average push around cars, but they take it a step further. My son loves that he can dissemble the cars and rebuild them. Or which he loves even more, to mix and match the cars and create new designs. The parts are interchangeable making them easy to snap together and pull apart.  We have the set that included the police, ambulance and fire truck. Automoblox has more cars that are sold as sets or individually.  I love taking these cars on road trips and to restaurants as they are fun for the whole family and easy to carry around.
Available on Amazon
For Outdoor Play: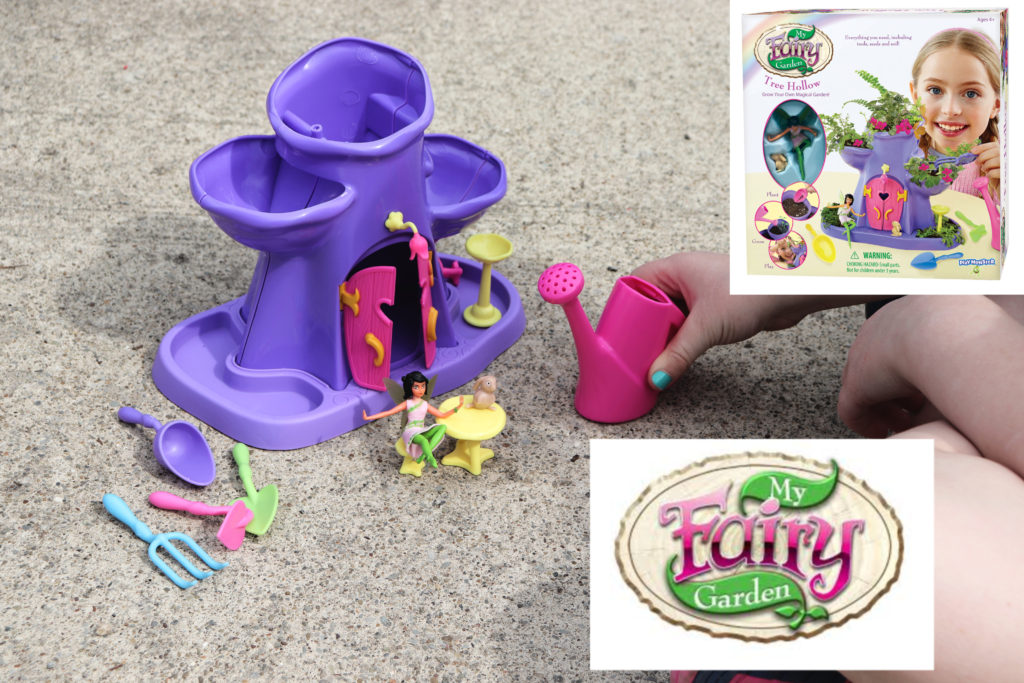 One of the most popular outside toys for 2019 are Fairy Gardens. PlayMonster now has a line of Fairy Gardens and add on Fairies to engage your children in imaginative, outdoor play. The part that makes this Fairy Garden stand out is that it comes with seeds and dirt to plant a real garden in your Tree Hollow. Being in Ohio, we have to wait to plant seeds until end of May (thanks to frost still happening in the mid-west until then). But when the weather permanently warms up, my daughter plans to plant her seeds and try out her green thumb. It comes with all the parts and instructions, making it easy and educational. Allowing them to see the fruit of their labors in planting, watering and watching their seeds will inspire new conversation and questions about the world around them. Learn about the world through play with My Fairy Garden Tree Hollow.
Available on

Amazon

and at Target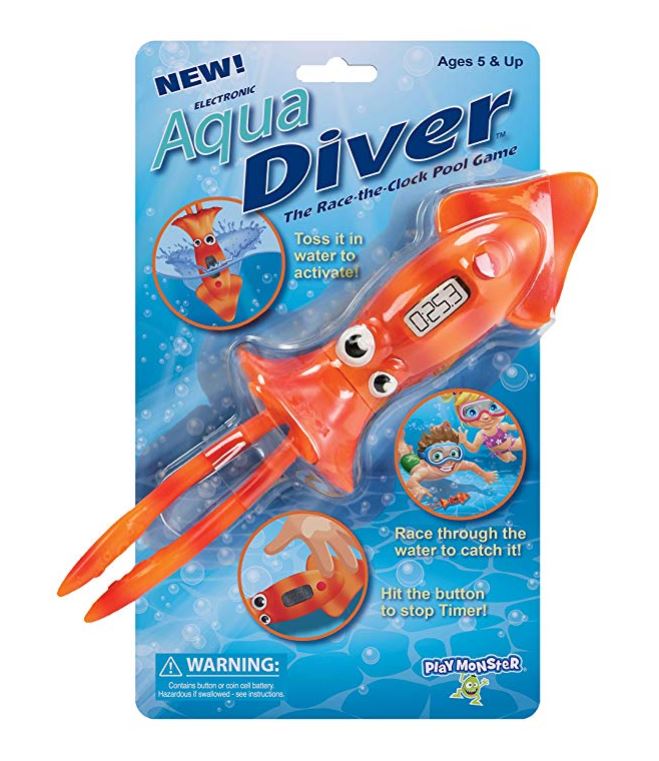 Make the pool even more exciting with this new concept toy – the Aqua Diver. This is unlike any other pool toy –  the timer automatically starts when the Squid hits the water! Dive after the squid and try to catch it as it swims around the pool. Play against your self and try to beat your own time, or play in a group and see who can grab it first. This toys comes loaded with batteries, making it ready to use out of the package. You can use this toy in a kid sized pool, or at your neighborhood large pool. It will engage your kids in a new way to play at the pool. We love that it is easy to store and easy to use. My children are very good swimmers and this will help them work on their confidence in diving and swimming independently.
Available at Amazon