Birthday gift ideas for a 15-year-old boy are umpteen. You can buy anything from a huge bar of chocolate wrapped in a customized wrapper (if you are interested, check out more options of Personalized candy Wrappers on websites of stores like Announce It!) with the boy's photo, to a customized t-shirt with the phrase "Adding years to life". However, whatever you purchase, remember that you need a gift that will resonate with their interests. For example, if they are anime fans, be sure to look for anime gift ideas. Or if they love sports, try to get them something sporty like a football or baseball bat. Moreover, you can also choose from these unique gifts that will make them happy and can be used for a longer period of time. Pick gifts that they can use and learn something from. A 15-year-old is still in the stage of learning and a gift that boosts his abilities and teaches him a new skill is a wonderful thing to give on his birthday. This is the list of stupendous birthday gifts for 15-year-old boy that you can give on his birthday.
Awesome gifts for a 15-year-old boy
1. Tommy Hilfiger wallet
A cool and branded wallet is an awesome gift to give a 15-year-old boy. A nice gift that they can use for a few years. It is branded and is made in fine quality and design. It has slots for keeping cards as well as money. It is sleek, stylish, and made in perfect style. It fits just right inside the pocket. A wallet that is not too bulky for a 15-year-old boy to carry with him. A durable wallet that you can use it till at least a decade. It adds a touch of class and looks good on boys growing into men.
2. Waterproof cellphone pouch
Life of a pre-teen is pretty much on their cellphones. This is a useful gift that you can give a 15-year old on their birthday. Add a note with a happy birthday message along with it and there you have the perfect birthday gift! A cellphone pouch is designed in a size that fits smartphones of all dimensions. You can dress your cellphone with this waterproof cover and take pictures and make videos. It protects the snow from water, dust, and snow. You can access your cell phone when it rains and when there is snow without any hassle. Take pictures and make videos with this gift in any season without letting the cell phone get affected by weather conditions.
3. Smartphone and tablet thumb shape holder
A practical gift to give a 15-year-old boy is this tablet and smartphone holder. It comes in flexible plastic and can be used as a decor item in the boys room. This is a thumb holder that holds the devices with a better grip. It can be placed at multiple angles so you get a better view of the device. You can easily change the angle and set it so you can read and operate it under any kind of light setting. A great gift to use the device hands-free.
4. The Maze Runner Sci-fi series book set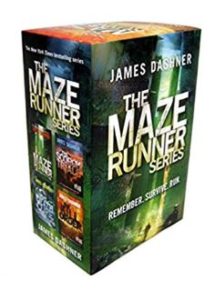 An intriguing sci-fi series that is full of adventure is a great gift to give a 15-year-old on their birthday. A gift set that boys at this age will love. It inculcates reading and boosts their imagination. A gift that gets them more into better habits than spending time on social media and tinkering with gadgets. If you have watched the movie based on these series, then these series are going to be an interesting read. It has many twists and turns that anyone can enjoy reading and get glued to the plot. A fast-paced story that boys at this age will enjoy reading. If they are really into sci-fi then you may want to pair it with some remarkable space games that will get their imagination going, there is no end to what the sci-fi genre can bring.
5. Sleek multi-purpose tool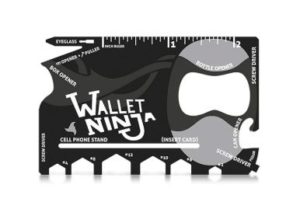 Life is easy for those who tinker with machines and mechanics with this tool as a gift. It is as sleek as a credit card and does many jobs like holding your smartphone, can be used as a screwdriver, can opener, and fits inside the wallet. Carry it with you when you go camping, or want to fix something inside your home using screws and bolts. It also has a rule which lets you use it for measurements. It opens cans and bottles with much ease than a regular bottle opener. A cool and a practical gift to give a 15-year old boy on his birthday. Makes for a unique gift that he can use for a longer period of time.
6. 4-port USB power switch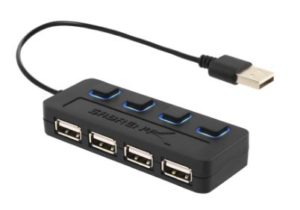 An awesome and practical gift to give boys of this age. They can have a better time using their gadgets with this gift. At a time they can transfer files from multiple devices and get the job done quicker. For sharing multiple assignments, and navigating through multiple devices this is a good gift to give. One of the stupendous birthday gifts for 15-year-old boy is this USB power switch.
Here we have listed some helpful and unique gifts for teen boys, hope you will like these ideas. You can also visit Birthday Inspire for to get some more mind blowing gift ideas for teen boys.