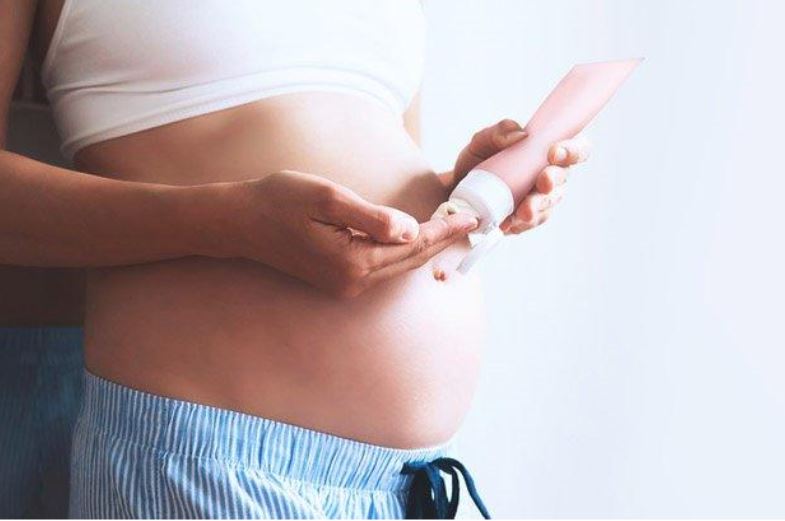 Stretch marks appear during pregnancy and they can be of any color; red, purple, or skin color. You can find stretch marks appear at various places during pregnancy. They could appear on the stomach, hips, thighs, or chest. Stretch marks can appear during any part of life apart from pregnancy. You can read this article to know how to avoid pregnancy stretch marks.
Tips to prevent pregnancy stretch marks
Take control of your weight
When are pregnant, one of the best preventive measures to avoid stretch marks is to maintain a healthy weight. If there is weight gain during pregnancy at a speed, then stretch marks could appear. Stretch marks could appear even if there is a faster weight loss. This is the reason you have to check your diet and maintain a healthy weight during pregnancy. During pregnancy, there are many changes that occur inside the body. Hence it is important to maintain a healthy weight and have a regular routine of exercise.
Drink a lot of water
It is important to stay hydrated during pregnancy. Drinking a lot of water during pregnancy keeps the skin soft. Stretch marks do not appear on soft skin. If your skin is dry during pregnancy, there is a chance of having stretch marks. Avoid drinking caffeinated drinks during pregnancy as they can develop stretch marks. Drink more herbal drinks like herbal teas and avoid caffeinated beverages.
Keep your diet vitamin and nutrient rich
Take food that is rich in Vitamin C, D, and E. Also include zinc, folic acid, and protein in your diet. Add as many nutrients as possible in your diet. Eat food of various colors to nourish yourself during pregnancy to avoid stretch marks. Vitamin C grows collagen which keeps the skin young and supple. A Vitamin C diet is useful to avoid stretch marks. Get Vitamin D by soaking up in some sun. Enjoy the warm summer days when you are pregnant as this too can prevent stretch marks. Zinc-rich foods are healthy for the skin and reduce the risk of stretch marks.
Treatments for stretch marks
Meet with your dermatologist as the stretch marks appear. You can also use a retinoid cream that is Vitamin A-rich. These creams are useful on fresh stretch marks. Laser therapy is also useful in eliminating stretch marks. Creams that have Glycolic acid are expensive options to eliminate stretch marks. Chemical peels are also used to remove stretch marks. But they do not prevent the new stretch marks from forming.  
Do not expect miracles
Stretch marks fade as time passes by. Not treatment is ideal or perfect to entirely eliminate stretch marks. There are no side effects of using creams. But you must know that they do not produce miraculous results.
Exfoliation and massing the area of stretch marks
Once a week exfoliate and massage the skin around the stretch marks. Exfoliate all the areas where stretch marks are likely to occur, such as stomach, chest, thighs, and hips. It promotes the growth of new skin cells preventing the appearance of newer stretch marks. One of the home remedies is to use baking soda with a herb called the witch hazel. This remedy is ideal even for sensitive skin. When you use creams and oils, massage them around the stretch marks, do not just apply them. Doing this helps eliminate stretch marks and prevents new ones from forming.
Natural remedies to eliminate the stretch mark
Coconut oil, olive oil, and aloe Vera gel have healing properties. Coconut oil acts as a natural moisturizer and is absorbed by the skin quickly. Massaging the stretch marks with coconut oil also removes dead cells from the skin. You can massage with coconut oil thrice a day throughout your pregnancy. Olive oil has Vitamin E and antioxidants and can work as a preventive measure for stretch marks. Massage with coconut or olive oil after taking your bath and let the nutrients from these oils be absorbed into the skin naturally. Aloe Vera has enzymes, minerals, fatty acids that help in avoiding the stretch marks.
Stretch marks before and after delivery
Stretch marks develop within 6 to 7 months of pregnancy. Most of the women have stretch marks during as well as after the delivery of the baby. You can use these remedies during pregnancy as well as after delivery and keep your skin moisturized. This is how you avoid pregnancy stretch marks. For more pregnancy related queries you can visit: Parent prime.