When the word "attic" comes to mind, we normally associate the word with this large dark, dusty space filled with things that are old or broken. The place usually smells musty and old and sometimes, you can see spiders and rats crawling among the dusty boxes and tarpaulin covering certain items. It's a place that you would normally explore during the day but would stay away from at night because it was too dark and scary to be in there when you were a kid. For many, those are the images that the word "attic" conjured up. However, that's not the case today.
Today, many people across the globe are finding new and innovative ways to upgrade their attics. 90% of the time, you no longer come across these spaces that are dark, dusty and musty. Instead, you find yourself in a beautiful space that is being used in a plethora of ways to make it more beautiful and useful to homeowners. Can you upgrade your attic? Of course you can! As for where to start, here are 8 ways to upgrade your run-down attic.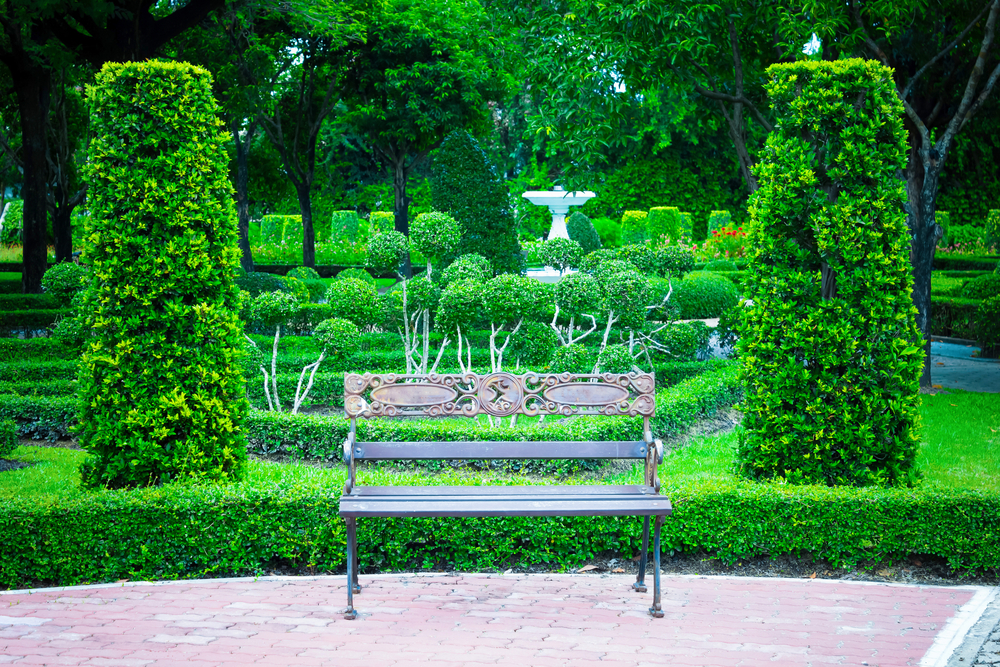 A Nursery For the Baby
For those of you who have children or who are planning on having children, this would be a really good option for you. Babies need a big, clean space to play in and an attic is a right fit for the job. All you have to do is clean up the attic, check for any problems such as termites or seepage, paint it up and do the floors, move your baby's stuff in and you're done. When doing it up, make sure to make the nursery nice and bright with lots of natural light. This can help contribute to the wellbeing of the baby.
Guest Bedroom
You can never go wrong with a guest bedroom. Especially when someone decides to pay you an unexpected visit of sorts. The space of the attic can be used to fit a bed with a desk and chair to be used by your guests. A skylight will also ensure that the room receives natural light and adds to the ambiance of the room. Some fake plants and topiary trees will also brighten up the ambiance of the room and will make your guests feel right at home. They won't even be able to tell if the place is an attic or not!
Hideout Room
Every kid needs a place to hide out and play. Though outdoor games are fun, it's always good to play inside every once in a while. Turning the attic into a hideout room for your child would be extremely beneficial in this case. You can add some shelves and cupboards to store board games and video games and set up a video game console in the room. You can also consider getting an attic fan cover, in case yours don't have any already. Because during winters, it's going to be a blessing to keep the cold drafts at bay. Throw in a bed/couch and a couple of bean bags and the hideout room is open for use!
Your Own Office
If you work at home or are planning on working from home, don't stress about using any other rooms in your house. With your attic, you have more than enough space for your desk (or why not treat yourself to one of the stunning antique desks available online?), chairs and other office materials. If you want to liven up the office space a little bit, you can throw in a few artificial trees and artificial floral arrangements to give your office space a beautiful aesthetic. Beats a cramped up cubicle any day!
Library
If you are an avid reader who lives their life through the pages of a book, this would sound like heaven on earth to you. Add lots of shelves with your favorite books and relax on your couch in the comfort of your attic-turned-library. Be sure to keep a skylight for ample reading light and add some artificial plants and trees to make the space more comfortable for you.
Greenhouse/Garden
If you are a fan of gardening, you can convert your attic into a little greenhouse or garden. By adding some skylights on the top of the roof, your plants will get enough sunlight to thrive and grow. Be sure to keep some windows for fresh air for the plants as well. To make your greenhouse a literal greenhouse, you could install some boxwood mats on the floor and a boxwood topiary on the walls for a beautiful forest effect. Not only will it add aesthetic appeal, but it will also cool down the room for the plants.
Study
Whether you're a student or a working professional, a study room is a must for when you need your private time to work. The attic can provide ample space for all your materials and is cozy and quiet enough for you to work in. By adding some fake hydrangeas or an artificial bonsai tree or two, you can enjoy a peaceful and serene ambiance along with some beautiful looking plants for your work. Or even if you want to bring in an energetic atmosphere that motivates you to get the work done, brighter colors and wall posters with some never give up quotes or your favorite motivational quotes could be a great addition too!
Your Own Bedroom
Considering that good space for a bedroom is hard to find these days, it's not a bad idea to use the attic as your bedroom. You would have ample space for your bed and wardrobe and it would be peaceful and perfect for you to use. If you want to make your bedroom look a little cool, you can install a boxwood topiary on the walls or put some boxwood mats on the floor to make the room look visually appealing. If you prefer minimalism, you can go for high-end artificial plants or faux trees to add some green to your attic.
These are just some of the ways in which you can upgrade your run-down attic into a beautiful space. The list does not end here though. There are many creative and useful ways to turn your dusty attic into a livable or workable area. As you do more research on some of the things you would like to do with your attic, you will slowly find what suits your interests and carry out those ideas.
Consider using some faux plants to add to the appeal of the decor. It is not necessary to use a lot of foliage but use just the right amount to showcase your style and uniqueness. Unlike real plants, these are easy to maintain and their resemblance to their real-life counterparts is uncanny. Continue to research and find out about what decor will suit your needs and taste and surely enough, you will end up with a beautiful space that can be likened to a piece of art.